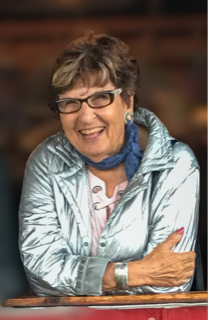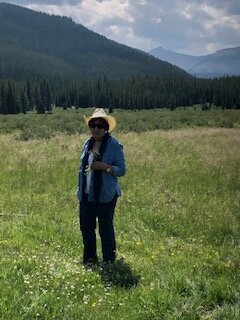 Obituary of Verleen Joan Spady
Please share a memory of Verleen to include in a keepsake book for family and friends.
Verleen Joan Spady
(Housch)
1935 – 2023
Verleen Joan (Housch) Spady was born on September 9, 1935, Verleen was the third child of five to John and Ella Housch.
Growing up near Spondin, she and her siblings spent many hours playing in the barn, climbing hay bales and playing with kittens. Verleen always preferred working outside to being in the house.
She attended Grand Ridge School until grade eight. From grade eight to 10, she attended school in Spondin, In grade 11, she left home to attend Hanna High School, where she boarded in a home which she had to help with household chores to pay her keep. To graduate high school, she moved to a private boarding school, Canadian Union College in Lacombe.
After high school, she attended the University of Alberta to earn her teaching degree.
Her first teaching job was in Dorothy, followed by Halkirk. This is where she would meet the love of her life, Harold Spady.
Harold and Verleen married on September 12, 1959. Settling in the Battle River Valley near Alliance, they would welcome three sons Jack, Travis and Brian.
In the early days of their marriage, Harold and Verleen raced thoroughbred horses across North America. This meant raising three busy boys on the road as well as managing the ranch at home. Spending summers in hotel rooms and eight-foot snub nose campers was not for the faint of heart, but Verleen always managed to balance both, while maintaining a bountiful garden and beautiful flowers.
In 1976, they decided the racetrack was no place to raise their boys and turned to ranching full-time. Verleen returned to teaching kindergarten at the Alliance School as well as the Southbend Colony. She was very active in the community, through the Women's Institute and various boards and committees. She was instrumental in creating the first 4-H Horse Club in Alliance and led the club for several years. Verleen would spend her winters curling and hauling her boys to sporting events.
About the same time, Harold and Verleen built one of the first outdoor team roping arenas in the area, and the family's passion for rodeo began. In 1983, they built an indoor arena and would host weekly rope nights and monthly team roping jackpots. There were always socials to follow these events and Verleen ensured no one left without being fed and watered.
Verleen spent many years supporting Harold and her boys going down the road to rodeos. Rodeos captured two of her favourite things – traveling and visiting. This included trips to Yakima, Washington, Douglas, Wyoming, … and spending winters in Arizona. When Harold began Senior Pro Rodeo, he convinced Verleen to enter the ribbon roping. Thus began her competitive career as a ribbon roping runner. Through their years in rodeo, they made many life-long friends.
In 1998, Harold and Verleen returned to the racetrack in Edmonton. You could always tell where they were stabled because of the magnificent flowers Verleen kept. She cleaned stalls, hot-walked horses and kept the cleanest alley in the barn. Verleen always had the coffee on, and she welcomed anyone who wished to stop for a visit or some motherly advice.
Verleen's life was shattered in June of 2006 when she lost the love of her life, Harold. Still with a stable full of horses, Verleen returned to the track just three weeks later to finish the job her and Harold had started. At 70 years old, she earned a trainers license, and with the help of family and friends, she continued Harold's legacy for two more seasons. With a stable of seven horses, she earned six wins and various placings.
Verleen loved to travel. Whenever opportunity arose, she took advantage of seeing the world. Prior to leaving she'd often ponder why she was going, only to return claiming it was the best trip ever. She never missed a niece or nephew's destination wedding, though her favourite was her grandson Cole's wedding in Jamaica. The highlight of each trip was spending time with her family and friends.
For many years the Spady's summer vacation was a horse-back trip into the mountains. Verleen always looked forward to the raw beauty of nature that only the mountains possess and could always find a wildflower to admire. Cooking over an open fire and washing her hands and brushing her teeth straight out of a cold mountain stream, were things she cherished. At 85 years old, with family and friends, she rode a wagon 20 miles into the Clearwater to enjoy the comradery of a mountain trip once again.
Coffee time was everyday at 10:30a.m., the work stopped and the family (and sometimes friends) gathered around Verleen's kitchen table. Most days there were homemade sweets to enjoy. She cherished this time with everyone as she listened to the updates and plans of what everyone had going on. There were often laughs, attempts to solve world problems and the odd scolding for gates left open. If you were late or missed it, she always called wondering where you were at.
Saturdays were set aside for church, as faith was very important to Verleen. She spent her days reading, gardening and was always up for a game of cards. She especially loved bridge as well as the people who she played with and spent many afternoons entertaining this hobby. After the games were done, the fun wasn't as she usually stopped for a sip of wine or bite to eat with one of her many friends.
Verleen held a special place in her heart for her grandchildren. The bond she shared with each of them was immeasurable. Always a listening ear and a caring heart, making each of them feel special in their own way. Her great-grandchildren brought a twinkle to her eye. She had the ability to make everyone around her want to be a better person, she will be greatly missed by all who knew her and loved her.
She passed away peacefully at Our Lady of Rosary Hospital May 24 in Castor. She leaves behind her loving family, son Jack (Melody) Spady, granddaughter in law Marci Spady (great granddaughter Brooklyn), grandson Claye (Taryn) Spady (great granddaughter Spencer and great grandson Jasper); son Travis (Halley) Spady, grandson Cody (Alisyn) Spady (great granddaughter Mya), grandson Tanner (Amy) Spady, grandson Ty Spady (Kaylea Twa); son Brian (Tammy) Spady, granddaughter Karaleen Spady, grandson Logan Spady, grandson Evan Spady; sisters Isabelle Nisbet, and Victoria (Larry) Shipowick; brother Larry Housch; brothers and sisters in law: Tom Spady, Cathy Schaffner, Roger (Betty) Spady, and Cindy Spady; numerous nieces, nephews, other family, many dear friends and neighbours.
Verleen was predeceased by her husband Harold Spady, grandson Cole Spady, brother Lloyd Housch, brothers in law Lorne Spady, and Charlie Schaffner, sisters in law: Julie Housch, Margaret Spady, and Julie Housch.
Celebration of Verleen's Life
Friday, June 2, 2023 at 3:00 P.M. for family and friends
Spady Ranch, Alliance, Alberta
Donations in Verleen's memory are gratefully accepted to Our Lady of the Rosary Hospital Foundation (P.O. Box 329 Castor, Alberta T0C 0X0)


Share Your Memory of
Verleen