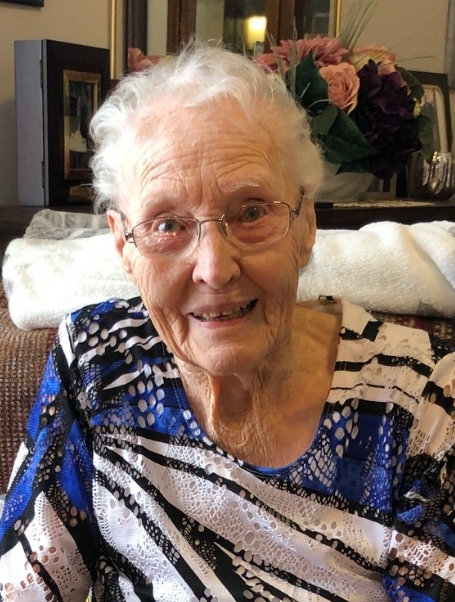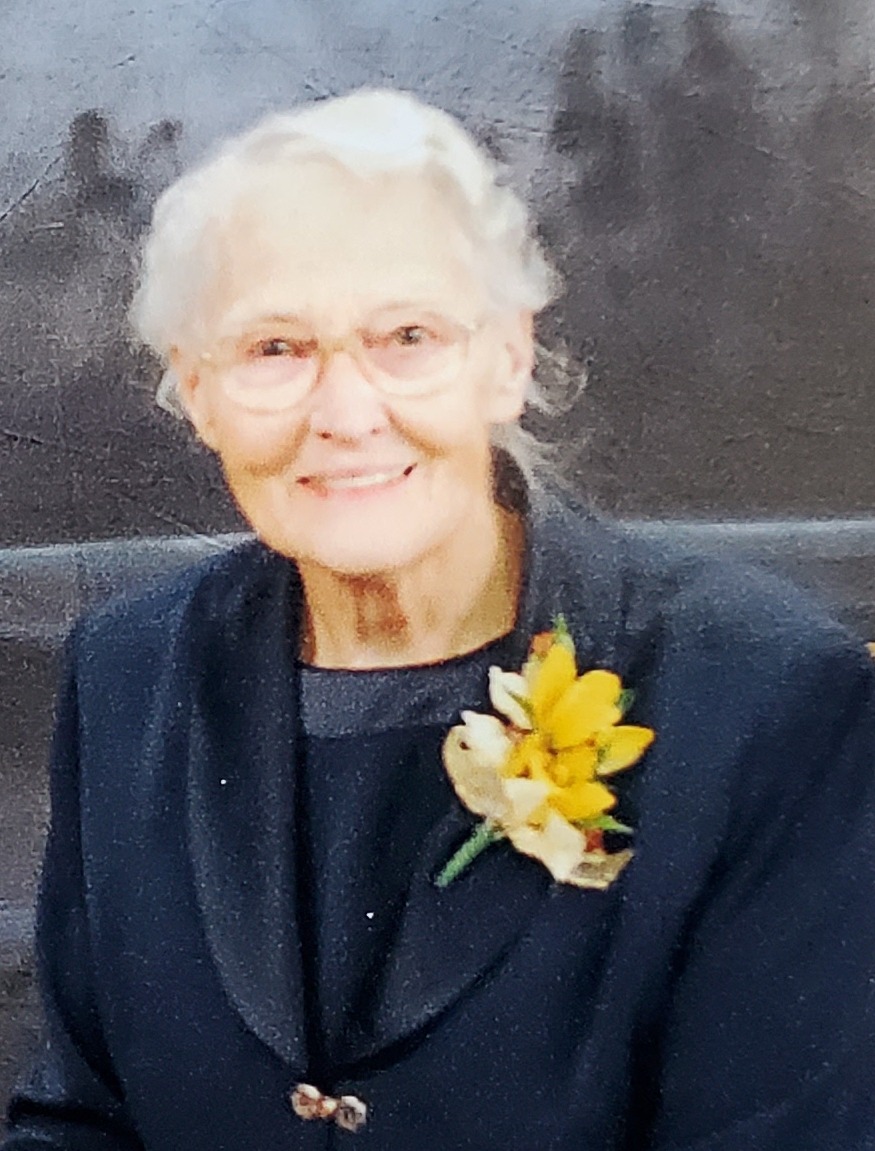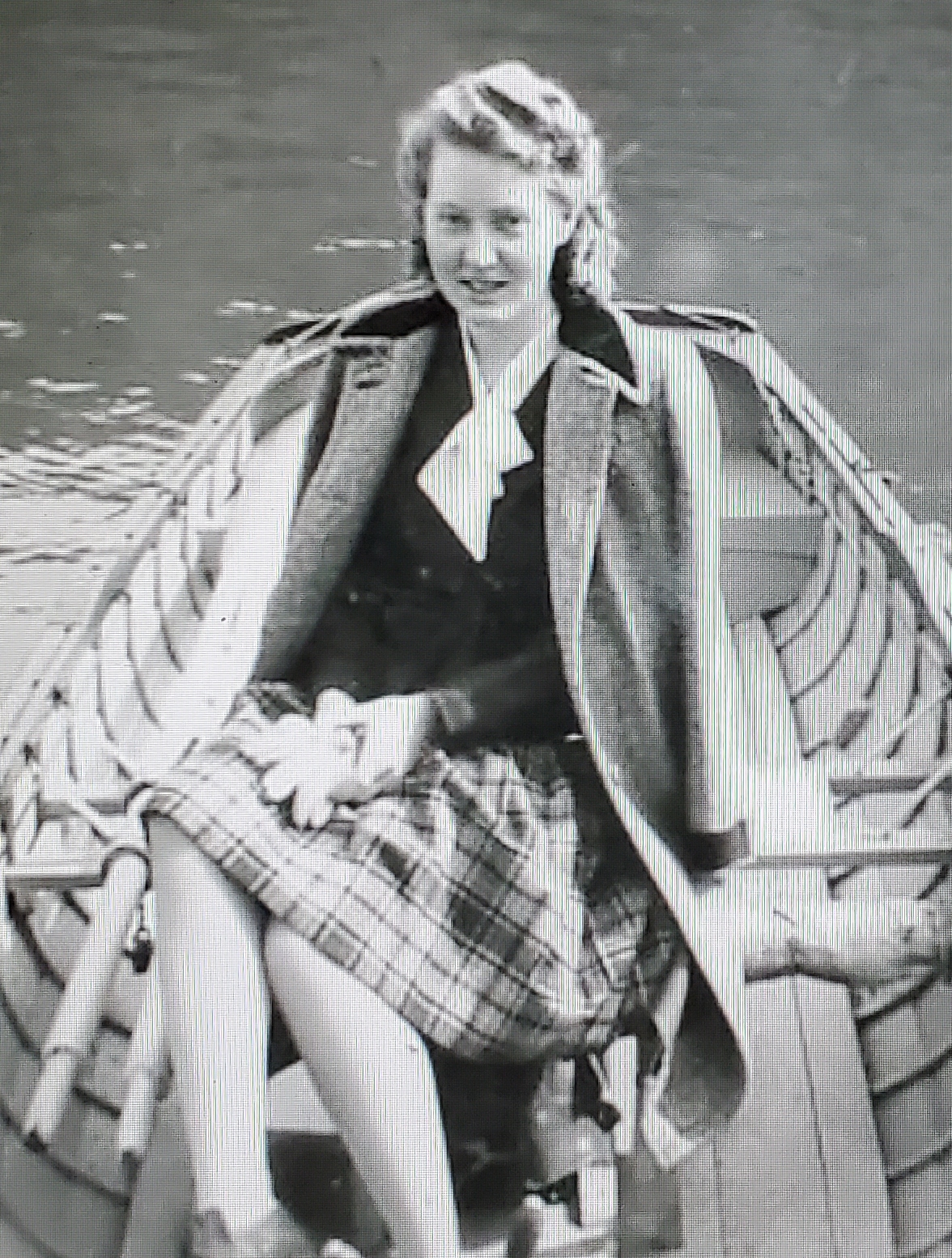 Funeral Service
2:00 pm - 3:00 pm
Thursday, June 23, 2022
Stettler Funeral Home & Crematorium
Box 1780
Stettler, Alberta, Canada
4037423422

Get Directions
Event Name 2
1:00 pm - 2:00 pm
Friday, June 24, 2022
Eston Cemetery
Sk-30
Eston , Saskatchewan, Canada
Graveside Service

Get Directions


Obituary of Betty Laverne Massey
Please share a memory of Betty to include in a keepsake book for family and friends.
Betty Laverne Massey
(Shorten)
1928 – 2022
Betty Laverne Massey (Shorten) of Stettler passed away on June 20, 2022 in the comfort of her family.
Betty was born in Saskatoon, SK on January 7, 1928 and was raised on the family farm south of D'Arcy, SK., where her father Fred Shorten and her mother Marjorie farmed on his homestead. In the winter months the horses were let out in the prairie to range and the family lived in a home in the Village of D'Arcy where she attended school. Betty loved school and was active in the sports activities of the school and community excelling in track and field competitions and the renowned basketball team.
Betty's parents, in her senior school years winterd in Vancouver, BC and she accompanied them there. She later found work with the BC Telephone company as a switch board operator returning in the spring to Saskatoon to work as a switchboard operator at the Sanitorium. In the fall of 1946 she met the man of her dreams and married Howard Massey on October 17, 1947.
Howard and Betty farmed in the Snipe Lake and Eston, SK area where they raised their six children. Each of their children acquired their love for farm life and pursued the same passion. Howard and Betty loved to travel and enjoyed multiple trips to Europe, Australia, New Zealand, Asia exploring the world and meeting and visiting friends and family wherever their journeys took them.
Howard and Betty moved from their home on the farm to Caleb Retirement home in Kindersley where Howard passed away in 2010. As many of her family lived in Alberta in 2016 Betty moved to Points West Retirement Home in Stettler where she resided until her passing. Betty had a deep love for her family and unwavering faith in God which was an inspiration to her family and all those who knew her.
Betty is survived by her children Wilfred Massey (Cindy Joll),Wendell (Elaine) Massey, Trudy (Ken) Kerslake, Eldon (Sheila) Massey, Derwin (Judy) Massey and
Jarvis Massey; daughters-in-law Carol Massey and Marilyn Massey twenty one grandchildren: Erica Massey, Troy (Carmen) Massey, Jolene Grovum, Jayden (Allison) Massey, Jenna (Randy) Hudson, Robin Kerslake, Pam Triska, Bonnie (Shawn) Jordan, Candace (Justin) Cobb, Delicia (Garth) Jackson, Dallas (Denise) Massey, Melina (Jesse) Dorey, Monty (Natalie) Massey, Monica Affleck, Scott (Vanessa) Massey, Kirby (Dixie) Massey, Nicole Massey, Lane Massey, Brooklyn Massey, Tia Massey and Nadia Massey; great grandchildren: Alexis, Kai and Niall Schuffler, Dayton and George Massey, Amy and Devry Grovum, Cayla and Alivia Massey, Rhett, Mack and Van Hudson, Shianna and Riley Kerslake, Jane, Amy and Meeka Triska, Bentley, Ryder, Saylor, Willow and Summer Jordan, Payton and Jayda Cobb, Lexxi and Boden Jackson, Atticus and Remy Massey, Georgia and Brynlee Dorey, Felicity, Finn and Forest Affleck, Brett, Katie and Nate Massey, Cheyenne, Rhea and Casey Massey, Teylie Massey, Kayden Massey,
Betty was predeceased by her parents Fred and Marjorie Shorten; husband Howard Massey; brother Don Shorten; sisters Patricia Bell, Trudy Wood and spouses and grandson-in-law Jamie Affleck.
Funeral Service
Thursday, June 23, 2022 at 2:00 P.M.
Stettler Funeral Home, Stettler, AB
The funeral service will be webcast and may be viewed by visiting the Stettler Funeral Home website and clicking on Betty's obituary and then the Webcast link on the left side of your screen.
Graveside Service
Friday, June 24, 2022 at 1:00 P.M.
Eston Cemetery, Eston, Sask
Memorial Donations may be made to the Stettler Hospice Society or charity of your choice.


Share Your Memory of
Betty