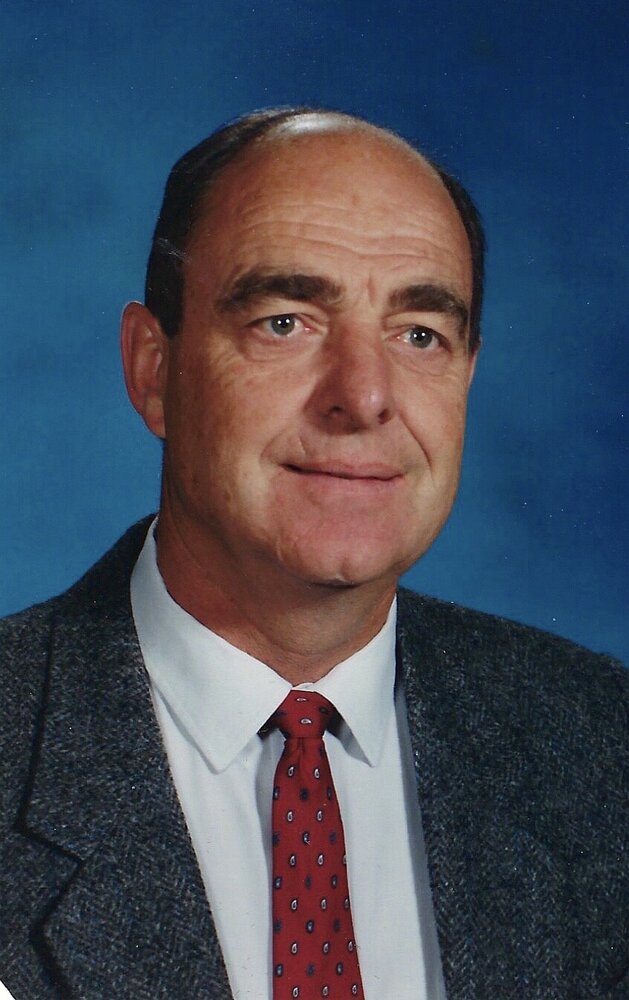 Obituary of Tom Sorenson
Please share a memory of Tom to include in a keepsake book for family and friends.
Joseph Thomas Sorenson of Calgary died on January 25th at the age of 82. Tom was a pillar in the community. He worked as Vice Principal at Dr. E P Scarlett High School from it's opening in 1970 until 1991 whereupon he transferred to Central Memorial High School to finish his career in 1998 as a lifetime member of the Alberta Teachers Association. During his career Tom was known as "firm but fair" by students and staff alike. He particularly loved sports and coached numerous championship teams over his career. He often recalled the 1986 Alberta 4A Sr. Girls Basketball Championship as his greatest highlight. It was an extra special championship because he was able to share it with his daughter Erin who played starting forward on the team. After his retirement Dr E P Scarlett created the "Tom Sorenson Award", which is presented annually to the student, male or female that has achieved a high standard during their three years at Scarlett in academics, athletics and school involvement. Tom didn't just enjoy coaching sports he loved to play too. As a youth he played every sport available in his hometown of Stettler, AB and later competed at university level hocky and track & field. He loved men's league hockey, golf (he had two Hole-in-Ones during life), and curling. He curled with companion Shirley until he was 80.
Tom loved to provide service and when he wasn't volunteering with coaching, he was doing something with the Rotary Club. He was a founding member of the Chinook Rotary Club and served in almost every volunteer capacity there was including President. We are confident that he parked more cars for Spruce Meadows than anyone else alive; helping to raise funds for Rotary projects. He was super engaged in the Rotary Student Exchange program enabling dozens of Calgary high school students to study abroad and bringing as many back to attend Calgary high schools. He truly embodied the "Service Before Self" motto, but ironically found receiving service difficult. Tom was a faithful member of United Church and help build the Red Deer Lake Church expansion and provided many happy hours of volunteer service at Red Deer Lake and attended regularly up until the Pandemic.
Tom was passionate about his family. Not just his immediate family but extended family too. His favorite events were Sorenson family reunions or family vacations to Candle Lake Saskatchewan. Whenever anyone in the family was sick, ageing, or otherwise in distress Tom would visit and play cards, watch sports, or do whatever he could to minister to his family. Although he lived in Calgary, he never lost touch with his roots in Stettler and will be laid to rest next to his mother Josephine.
Tom is preceded in death by his parents Chester Sorenson & Josephine Sorenson (Harbison) and stepmother Rita Sorenson (Annabelle), brother Murray Sorenson, and brother-in-law Bob Stewart. He will be lovingly remembered by his dear companion Shirley Seitz, sisters Carol Stewart (Sorenson) and Dianna Sorenson (Doan), brother Paul & Linda Sorenson (Kallal), children Wendy Sorenson and son Alexander, Erin Sorenson and children Rachel & Jackson, and Brad & Rebecca (Taylor) Sorenson and children William & Sarah (Persson), Adam, Amy, and Jennifer.
Private Celebtarion of life will be held at Stettler Funeral Home on Saturday, February 5, 2022 at 10:00 AM