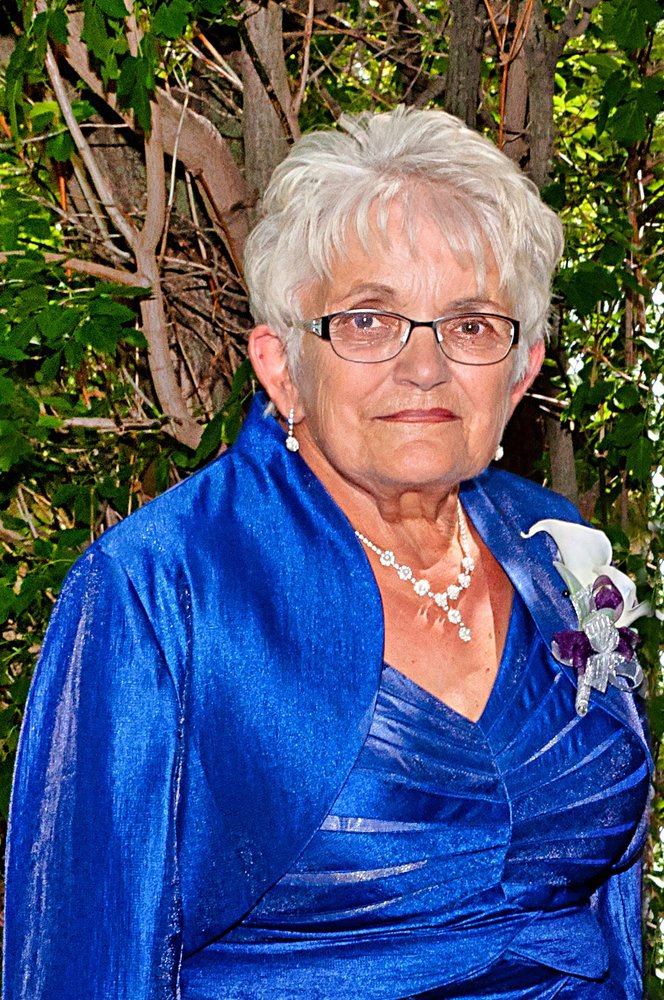 Consort Curling Rink
1:00 pm - 2:00 pm
Tuesday, July 6, 2021
Consort Curling Rink
4602-50 Avenue
Consort, Alberta, Canada
403-577-2717

Get Directions


Obituary of Laura Marie Fawcett
Laura Marie Fawcett
November 14, 1941- June 25, 2021
It's not how long the flower blooms, but how beautifully. Laura Marie Fawcett, 79, passed away in the Consort Hospital on June 25, 2021. She was born on November 14, 1941 to Bill and Marie Golby of Silver Heights.
She attended school in Castor, Silver Heights, and then Brownfield. She later graduated from The University of Alberta with a degree in Education. After graduation she landed her first teaching job in Coronation and then taught in Consort.
She married Donald Fawcett on November 30,1963 and had three children Myron, Robert and Heather.
She was a substitute teacher for several years after her children were born and all while working full time in her home carrying out many positions including head cook, janitor, bookkeeper, gardener, and sometimes peace negotiator. She also worked later on at Sew & Sew Manufacturing and as a cook at the Consort Senior Citizen's Lodge.
Laura was very actively involved in her community. Very few people didn't know her as she's introduced herself to almost everyone!
Laura was a tireless and selfless volunteer. She was a dedicated 4-H leader, Hospital Auxiliary member and Ag Society member. She also organized numerous Farmer's Markets and annual Christmas Markets.
Her incredible talents included sewing, quilting, gardening, baking, and canning. Laura's children, grandchildren and great grandchildren were the pride and joy of her life. She also loved sports, especially her beloved Blue Jays, as well as curling. The legacy of Laura's kind spirit, passion for sports, and zest for life will live on through them.
Laura was preceded in death by her parents, Bill and Marie Golby, her brothers Leonard and Edward, mother and father in law Neal and Allison Fawcett, brother and sister in-laws Charles and Donna Fawcett, and Keith Fawcett.
Laura is survived by husband Donald; children: Myron (Tracey) Fawcett, Robert Fawcett, Heather (Ryan) Gilmer; grandchildren: Jared (Ashley) Fawcett, Robin (Kyle) Bye, Alyssa Lupyczuk (Layne Ference):
great grandchildren Eve and Fletcher Bye; brothers and sisters-in-laws: Annette Golby, Clarence (Donna) Golby, Alan (Cheryl) Golby, Larry (Donna) Golby, Roger (Sherry) Golby, Brian (Kathy) Golby, Doug (Adah) Fawcett,
Inge Fawcett, Allan (Janice) Fawcett; as well numerous nieces, nephews and many dear friends.
Laura will be sorely missed by her family and many, many friends but never forgotten.
Funeral Service
Tuesday, July 6, 2021 at 1:00 PM
Consort Curling Rink, Consort, Alberta
Luncheon and fellowship will follow the interment
in the Consort Sportex.
Everyone is welcome!
Memorial donations in memory of Laura may be made to the Consort Hospital Auxiliary, Consort Community Pool Association or to the Lakeroad Cemetery.


Share Your Memory of
Laura