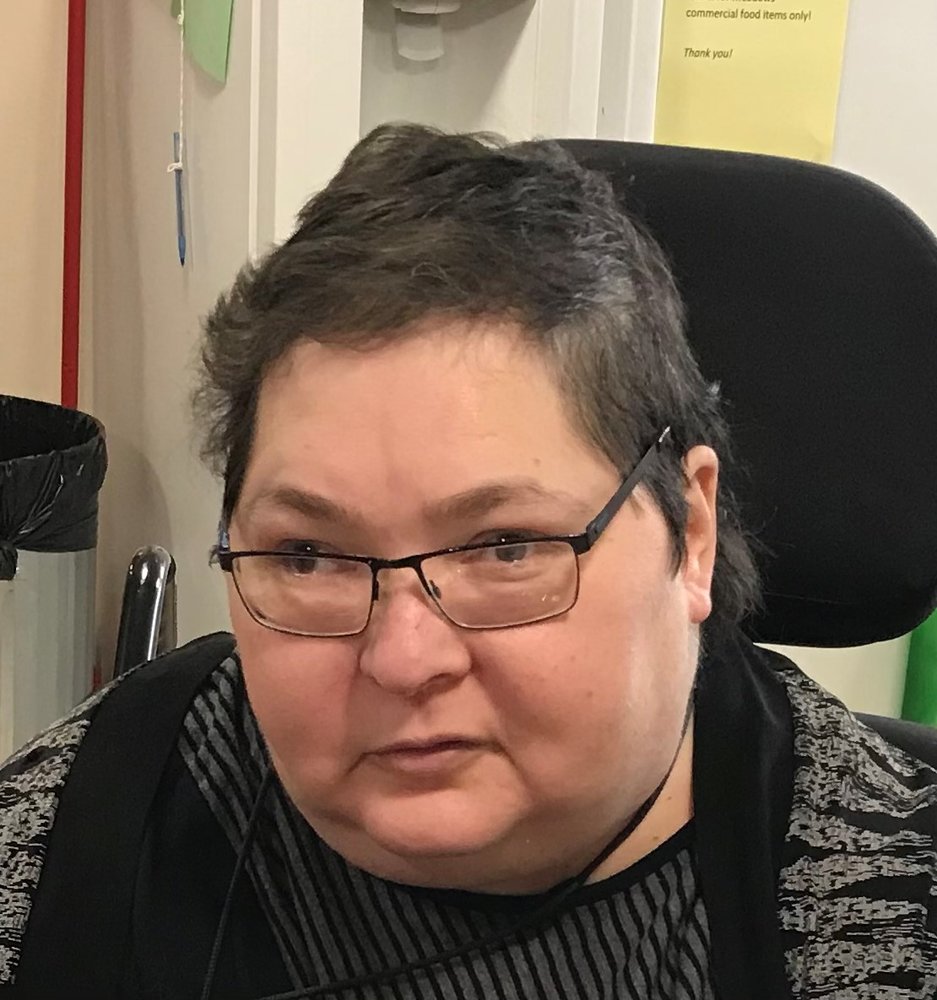 Graveside Service
1:00 pm - 2:00 pm
Thursday, July 8, 2021
Spruce Coulee Cemetery
Highway 53
Donalda, Alberta, Canada
Graveside Service

Get Directions


Obituary of Brenda Elaine Dietrich
Brenda Elaine Dietrich
September 18, 1964 ~ February 6, 2021
Brenda Elaine Dietrich was born September 18,1964 in Camrose, Alberta to parents Allan and Bernice (Norman) Dietrich. Brenda was born a farm girl, riding on the odd horse. She loved spending time on the farm with her grandparents, parents, and brothers, and later her nieces, nephews & their spouses & children. She had many dear cousins, aunts & uncles who were very special to her. There was nothing more important to Brenda than family.
She was quite the storyteller and always made friends wherever she went. People naturally gravitated towards her gentle nature and fierce friendship. She protected those around her and enjoyed nothing more than the company of friends and family.
Brenda had a mind for dates and names like no other, she could remember all the birthdays and even the year of birth along with their middle names which she would say often when referring to them. She was the one to ask about any event. Even if she hadn't attended, she knew the facts about it. She had a love for onions, and country music. She will be remembered for her thoughtfulness, caring heart and endless supply of goodies.
Her phone calls were a highlight for many of us. She was always checking up on those around her. The first to offer a kind word or prayer for anyone going through a tough time. She never asked for much and always found a silver lining in any of life's hiccups. Brenda had overcome many obstacles never letting anything get her down. She had a strength that many of us would like.
We will miss Brenda's bright smile and warm embrace. Everything she overcame in her life never slowed her down. She remains a beacon of light and strength for us left behind.
Brenda is survived by her loving mother Bernice of Donalda; brothers: Bill (Tracy) Dietrich of Forestburg and Bob Dietrich of Stettler; loving nieces and nephews: Katelyn (Ryan) and their children Nikkan and Eisley, Tyler (Shania) and their daughter Rigley, Bailey, Lexi, Rachel and Julia; as well as numerous, aunts, uncles, cousins and dear friends. Brenda was predeceased by her father Allan Walter Dietrich; grandparents: Art & Helen Dietrich and Gordon & Irene Norman.
Brenda passed away on February 6, 2021 at the age of 56 years.
We cannot thank the staff at Bethany Meadows enough, Brenda loved them all and the care she received will not be forgotten.
A graveside service will be held on Thursday, July 8, 2021 at 1:00 P.M. at Spruce Coulee Cemetery, Donalda, Alberta.
Memorial donations may be made in Brenda's name to Spruce Coulee Cemetery, Bethany Meadows Cedar or a charity of your own choice.


Share Your Memory of
Brenda