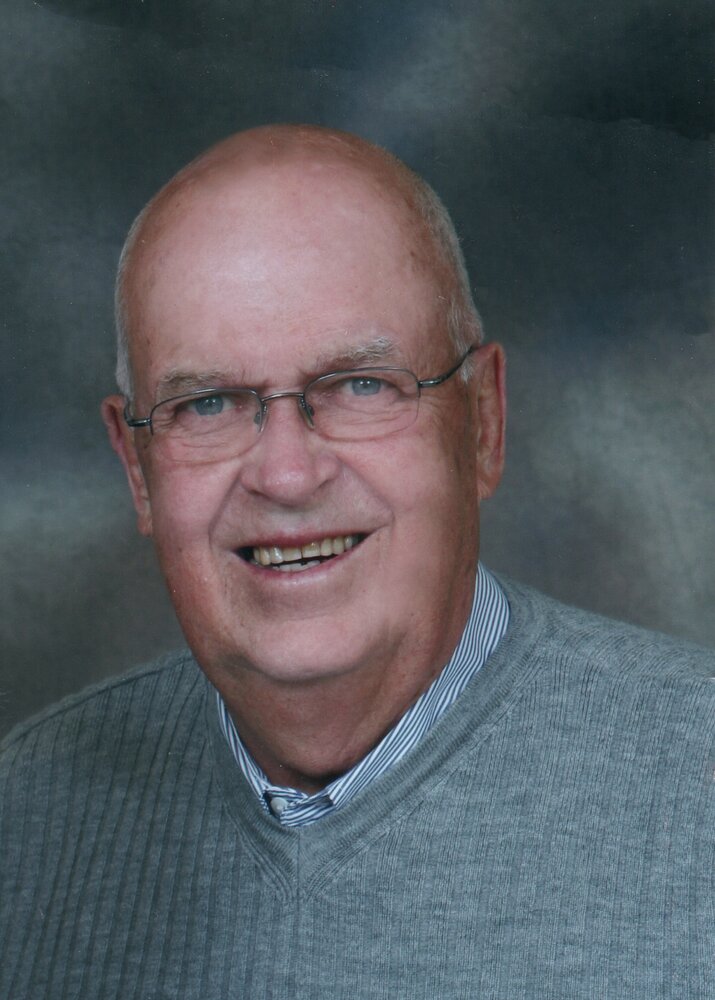 Celebration of Life
2:00 pm - 3:00 pm
Thursday, October 19, 2023
Served by the Stettler Funeral Home & Crematorium
Box 1780, 4707 - 70 Street
Stettler, Alberta, Canada
4037423422
Celebration of Life

Get Directions


Obituary of Jim Leslie
Please share a memory of Jim to include in a keepsake book for family and friends.
In Loving Memory
James "Jim" Leslie
June 12, 1938 ~ October 8, 2023
James Gordon "Jim" Leslie was born June 12, 1938 at Olds, Alberta, a son to Gordon and Emily Leslie. Jim grew up on his family's farm west of Olds and attended school at Ennerdale School until grade 9. He attended high school at Lindsay Thurber Composite High School in Red Deer where he was able to live in the dormitory and, like many other farm kids was able to skip a few days now and then to help with the farm duties at home during harvest or other busier seasons.
Jim made many lifelong friends at high school including Norma Skocdopole, his wife for the past 66 years.
Jim began his employment career by working as a gas jockey at service stations in Olds and Red Deer. He then joined the Red Deer Fire Dept. where he worked full time for several years. Jim and his brother in law Harry Skocdopole heard of a business opportunity to buy the milk delivery business in Olds, so they did that for a few years. Following that Jim was offered a job with Firestone Tire and Rubber Co. He worked as a territory manager and store manager in Red Deer, Calgary, and Camrose. Eventually he and Jim Costigan bought Stettler Tire (1973) and operated the business until Fountain Tire bought the company. At that point, Jim was offered a sales position with the GMC dealership (Stettler Motors). He made his first attempt at retirement at age 67 but went on to sell vehicles for Stettler Dodge- his last job.
Jim loved his family, his many dear friends, the community he lived in and sports. Golf was his favorite activity, but he also liked to curl, play slow pitch ball and other sports. He was an active member of Kinsmen and then K-40, Rotary and other community volunteer programs.
Jim Leslie is survived by his wife Norma, sons Rick and Mike (Michelle Hanna), grandchildren Jack, Trevor and Amy and their mother Lorraine Leslie, sister Betty Scarrott, sisters in law Betty Johnstone and Barbara Skocdopole, brother in law Harry (Kathy) Skocdopole, many nieces, nephews, and cousins.
He was predeceased by his parents Gordon and Emily Leslie, parents in law Ed and Kay Skocdopole, brothers in law Reg Scarrott, John Skocdopole and Ron Johnstone.
Celebration Of Life
Thursday, October 19, 2023 at 2:00 P.M.
Stettler Funeral Home, Stettler, Alberta
Donations in memory of Jim are gratefully accepted to the Alzheimer Society, Stettler United Church or a charity of your choice.