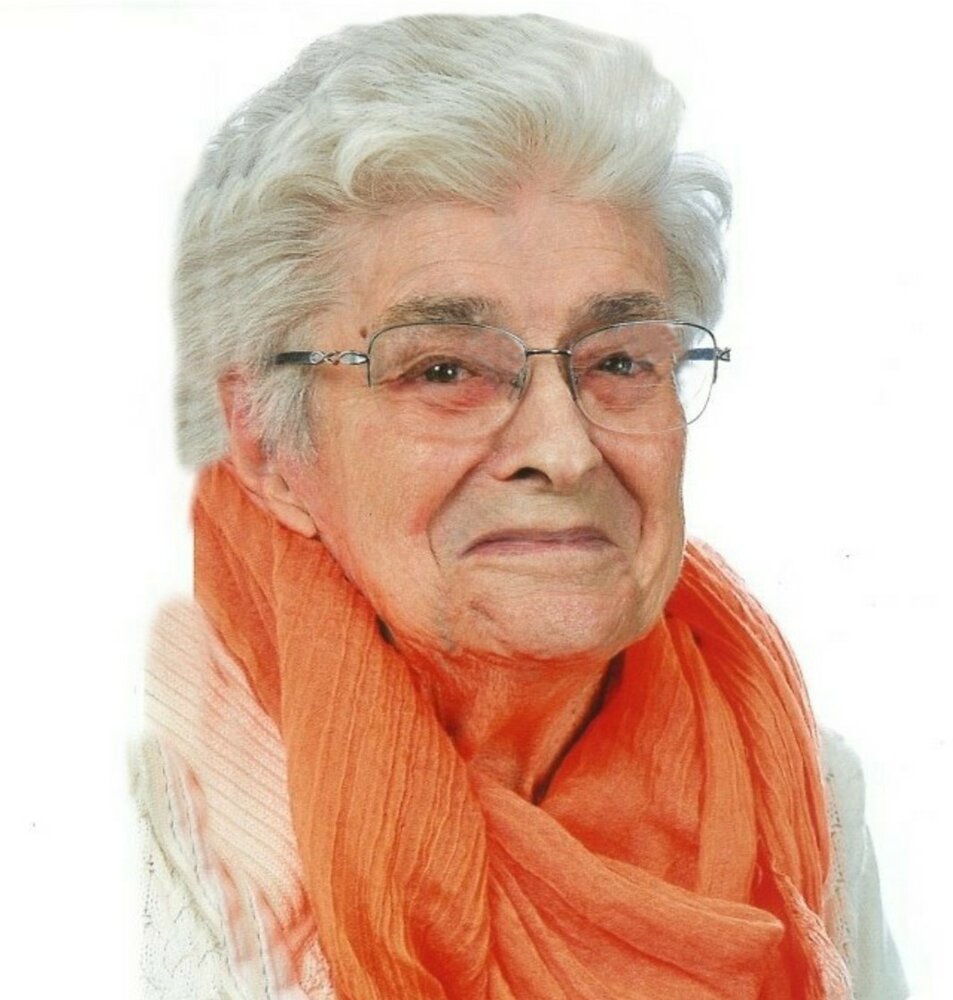 Service
2:00 pm - 3:00 pm
Wednesday, August 9, 2023
Lake View Cemetery
4201 - 89th Ave.
Stettler, Alberta, Canada
4037428400
Graveside Service

Get Directions


Obituary of Pauline Baird
Please share a memory of Pauline to include in a keepsake book for family and friends.
Pauline Baird
1928 – 2023
Pauline (Polly) Baird passed away quietly in her sleep on July 31st, 2023. Mom was born on January 20th, 1928 in Castor AB to Pauline and Jacob Falkenberg. She had two younger sisters Trudy and Edna.
Mom was predeceased by her husband Harold (Bud) Baird; grandson Terence, and her sister Trudy Brown.
Left behind to remember her are her five children: son Henry and his wife Cindy of Calgary; daughter Wilda and her husband Richard Stranaghan of Grande Prairie and their three daughters; Melissa and husband Preston Gillett and their two sons Houlden and Logan; Taya and her husband Kevin Lee and their four children Shaela, Payton, Brayden and Chloe; and Dana and her partner Jordan; daughter Bernice Robinson and John Teesdale of Rocky Mountain House and son Kirk; daughter Rhoda and Kirk Erickson of Edmonton and son Cory; son Arnold and wife Debbie of Edmonton and son Ty. Polly also leaves behind her sister Edna of Calgary and two brothers -in-law and many nieces and nephews.
Mom spent her early life in Castor where she worked as a waitress after leaving school. It was there she met Harold (Bud) Baird and in November 1947 they were married. Five children were born to this union and Mom became a stay at home mom. She worked hard during these years and took in laundry to supplement Dad's income. I seldom remember her sitting down and resting she was usually doing laundry, cooking, canning or cleaning house. Mom canned everything from saskatoon berries to crabapples, peaches, pears, chicken, beef and one time she even canned some fish Dad had caught. It turned out we weren't fish fans, we were a beef family and that was the last time she ever tried that.
In the early 1970s Mom and Dad moved to Stettler where he worked for the Department of Highways until his death. After that Mom raised the three youngest teenagers by waitressing again. She got her drivers license and was soon seen with a car full of friends heading off to a singles' dance, a bingo, the bowling alley or just over to the neighbour's for a game of cards.
Mom moved into Paragon Place in her later years and again enjoyed visiting with friends, playing cards, doing jigsaw puzzles and just keeping busy. In 2013 Mom moved to Red Deer to Bethany Home Collegeside where she resided until her death.
Mom really enjoyed dancing and she loved her bingo. I can remember visiting her Bethany Home during a bingo game, the prize being a small chocolate bar and you would have thought she was playing for $1,000,000. When she won, it felt like $1,000,000 to her and she did win six times that day.
As a shining light for us all, she taught us how to work hard, be honest and stay on the right side of the law. She also taught us how to enjoy life and each other. We each have our special memories of Mom but the one memory that we all share is the look of pure enjoyment on her face after finishing a serving of Boston Pizza ribs or chicken wings.
Rest in peace Mom, you deserve it. We love you; we honor you and we will remember you In our actions in our memories.
In lieu of flowers, donations may be made to the Heart & Stroke Foundation or the Alberta Cancer Foundation.
Graveside Service
Wednesday, August 9, 2023 at 2:00 P.M.
Lake View Cemetery, Stettler, Alberta


Share Your Memory of
Pauline