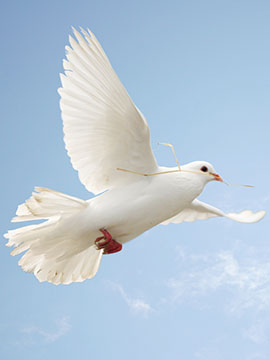 Obituary of Edward David Ebel
Please share a memory of Edward to include in a keepsake book for family and friends.
Edward David Ebel
June 21, 1954 – May 27, 2023
Edward was born in Leader Saskatchewan June 21, 1954, to Oscar and Bertha Ebel. He was the perfect gift for his older sister Betty Ann. She loved having a real doll to cuddle. They soon moved to the Hemaruka area. Six years later they both enjoyed having twins to share as Janet and Judy arrived. Ed was mischievous at times like when he dunked Betty Ann's beautiful long braids in oil causing her to receive an immediate haircut. Gloria arrived three years later. Another sister for Ed to love. A move to Spondin and two years later brother Jerry arrived. Finally, another boy. Two years later Lane would be the last sibling born. I can remember Ed tossing the little ones up on his shoulder and teasing them. Lane especially was given many rides.
Soon Betty Ann would leave the nest as she found Bill. I'm not sure who loved him more Betty Ann or Ed. Many hours were spent fishing and hunting with Bill. Bertha and the children soon moved to Consort where Ed finished high school. Ed became the "man" of the house. One time Ed and his friend Jerry hung our mom on some coat hooks in our entryway. Mom was spitting mad but soon Ed had her laughing then he lifted her down.
Bertha and the children moved to Veteran. Ed still spent time with his siblings. One time he made cattail torches for Gloria and Jerry. They were so proud to be running around Veteran with them. Gloria said she felt like a princess.
Ed fell in love and married Betty Jean Turton. They loved to go dancing. They spent many hours fishing and hunting. Ed was the assistant coach of the Nosehills ladies ball team. He recruited Janet to play they had many good times on the ball diamond.
His father Oscar passed away in 1979. Soon after Lana was born. His mother passed away shortly after Lana's birth. We all felt she waited to see her newest granddaughter.
Ed and BJ soon separated causing many moves in Ed's life. He lived in Brooks with cousins Les and Karen. Jerry also lived in Brooks with Ed. They moved to Fort McLeod as Lana was living in Claresholm with her mom. He moved to Mayerthorpe for a short time. While there he befriended a squirrel. He travelled many places with Skippy. They lived with Betty Ann in Veteran, Janet in Castor. Ed moved in with Judy at Battleford in the mid eighties. They moved to Saskatoon where Ed met and moved in with Marianne. They resided together for quite some time.
Ed did various cooking jobs. Cooking was a passion. In the early nineties Ed aspirated into his lungs. Causing him to be on life support. The sisters gathered at his bedside. He got better I'm sure to get them out of his face. This caused him to have COPD which ended his cooking career. He soon moved to Castor where he moved into the manor. Ed had a bad fall and broke his hip. The fortitude it took for him to crawl/drag himself across the room to call for help was amazing. The cleaners looked forward to cleaning every Friday as Ed always had wonderful cooking aromas coming from his suite.
Ed got sick and the doctor requested that he move into the lodge where he could have someone looking out for him. Ed really loved being there. The staff were his second family.
Edward was predeceased by his father Oscar January 20,1979, mother Bertha January 28, 1980; brother-in-law Danny Raniseth January 3,1989; niece Donna Davis August 23,2000; brother Jerry Ebel November 22,2010.
Ed is survived by his loving daughter Lana Dee Ebel (Mike); two grandchildren Niaomi Dyck (Cole), Nathanael; siblings Betty Ann, Janet (Lerry), Judith (Chuck), Gloria, Lane (Cindy); numerous nieces, nephews, great nieces, great nephews, many other relatives and friends and his extended family at the Paintearth Lodge.
The family will be having a quiet famly and close friends service and Ed will placed to rest at the Coronation Cemetery, Coronation, Alberta. Memorial donations in memory of Ed may be made to the charity of your choice. Condolences may be sent to the family at www.parkviewfuneralchapels.com Parkview Funeral Chapels & Crematorium entrusted with the care and funeral arrangements 403-882-3141 or 403-578-3777.


Share Your Memory of
Edward