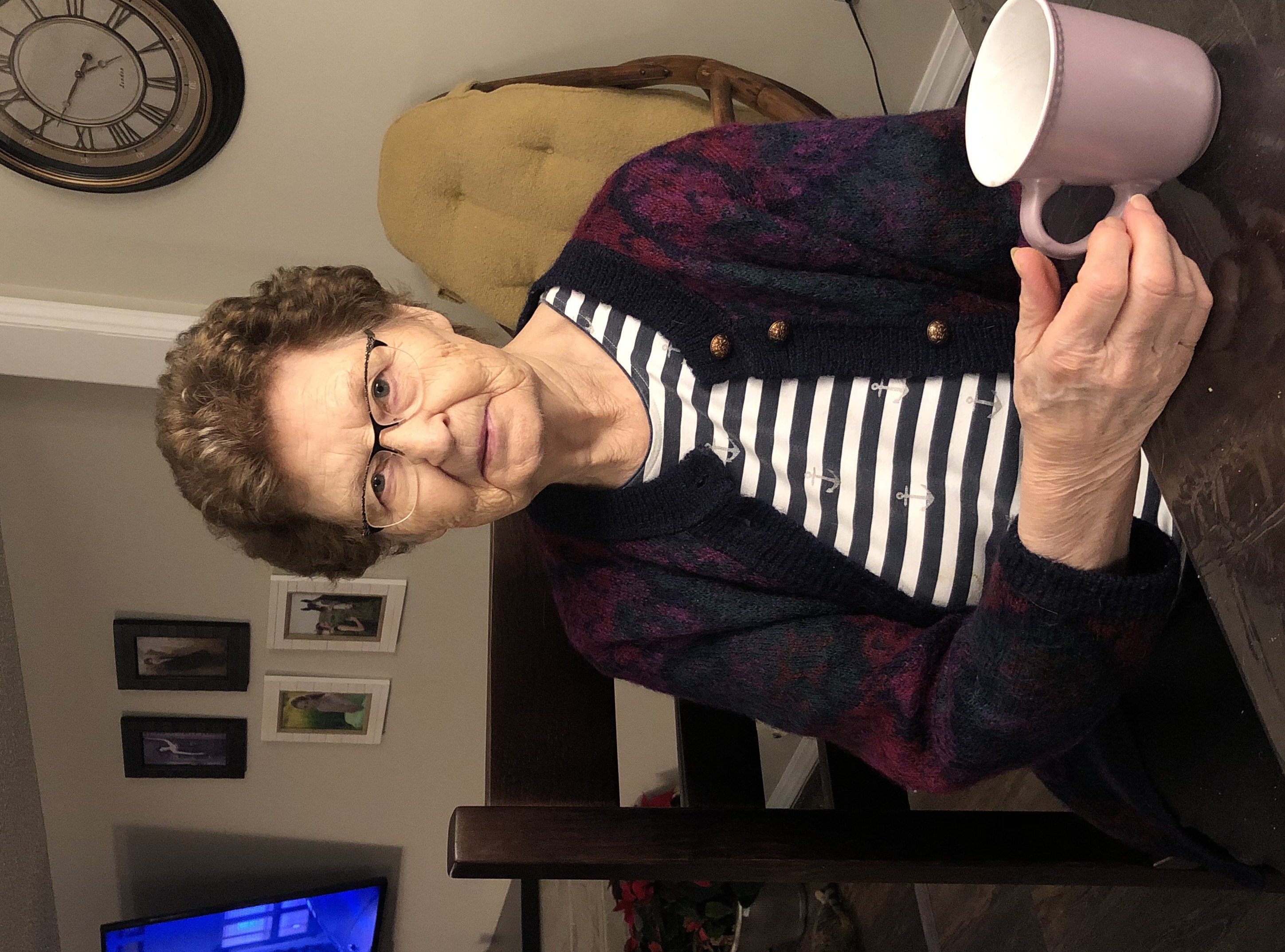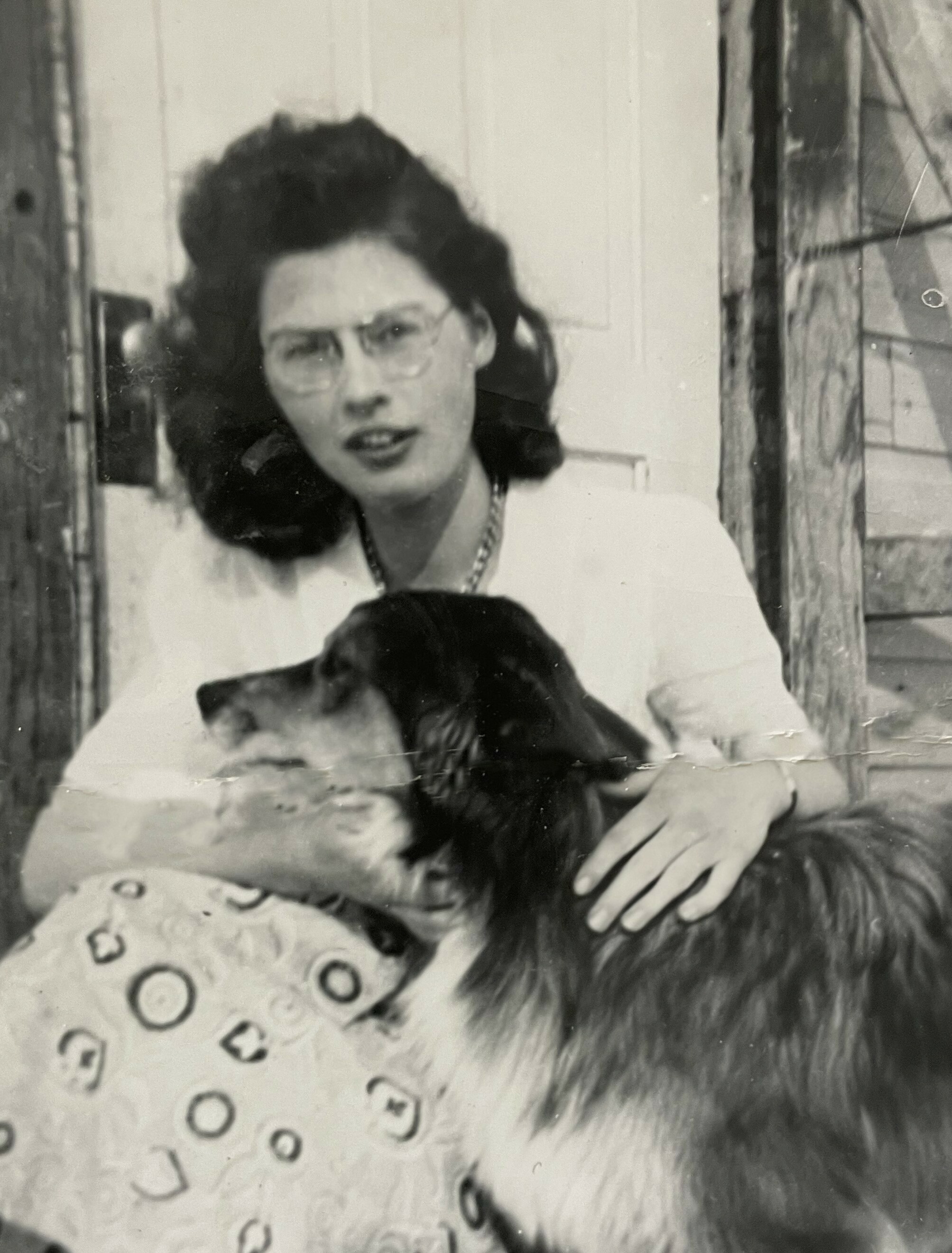 Funeral Service
2:00 pm - 4:00 pm
Tuesday, April 11, 2023
Trinity United Church
Box 0
Coronation, Alberta, Canada

Get Directions


Obituary of Edythe Crane
Please share a memory of Edythe to include in a keepsake book for family and friends.
In Loving Memory
Edythe Crane
May 21, 1925 ~ March 20, 2023
EDYTHE CRANE
MAY 21, 1925 – MARCH 20, 2023
Edythe was born in Veteran Ab to Sydney and Nellie Douglass. She spoke fondly of going to a country one room school, High Point, then to finish up in Veteran School. Edythe and her sisters rode a wagon to school in summer, and a sleigh in winter.
After she completed school, she worked at home with her parents until she met Jim Crane, and they were married in 1947. Then of course kids, Linda 1948, Kelly 1952, Terry 1955, Dale 1959, Jo-Ann 1966. They lived in various places in Alberta, as Jim worked in the oil patch. When Linda was to start school, they moved back to Coronation to the farm.
Mom was a farm wife in every sense of the word, whatever needed doing, she did it. Driving the grain truck during harvest, working the business end of the baler during haying. Running for repairs. Helping during calving, feeding all of the livestock, cattle, pigs, chickens, and turkeys. In her "spare time" she raised a very large garden, and froze or canned what it produced for the winter months. She worked at the Nursing Home for about 10 years.
Nothing was more important to her than her family, she was very proud of each and every one, and supported them in all that they did. Although she could show her disapproval with the "LOOK", which made us all quake in our boots long after we were grown up.
In 1975 they sold the farm and moved to town. She became very involved in various community projects, helped in forming the kindergarten, the food bank, the Christmas Hamper program. She was a charter member of the Coronation Lioness club. She sang in the United Church Choir for just short of 30 years. Mom and Dad bought the old Tinkess Garage, and made a garage out of one side, and Mom had a flower shop in the other for a few years.
At that time her next family began to arrive "grandchildren" I'm sure that all of them remember going to Grandma's for lunch and after school. They were all her pride and joy.
When she was in her 80's the house and yard became too much work, she moved to Zingers Duplex, and then to Lindsay Rae apartments. When her health started failing she moved to Assisted living, and then finally to Long Term Care.
She is survived by her children, Linda Miller, Terry (Carol) and their children Wayne and Jamie (Cory) Gramlich, Dale (Tanya) and Austin, Jo-Ann (Danny) Sieger, their children Danielle (Jordan), Koby (Taylor) and great grandson Jensen, Jenna, Chelsey ( Kaydunn) and daughter in law Daphne Wadstein.
She was predeceased by her parents, Sydney and Nellie Douglass, her husband Jim, her son Kelly, and all of her siblings Lawton Westrom (Thelma), Lucille (Bob) Stewart, Beryle (Jake) Pauls, Vera (Ralph) Toffelmire, Wilma (Jim) Slater.
The family wishes to thank all the staff of both Assisted Living and Long Term Care for all the care and kindness they gave Mom in her final years. Our thanks also to Dr. O'Riordan, and Dr. Shenouda for taking such good care of Mom.
Funeral Services will be Tuesday, April 11, 2023 at 2:00 PM in Trinity United Church, Coronation AB with Barbara Zimmerman officiating.
Memorial contributions may be made to STARS, the Coronation Health Care Complex Foundation or to a charity of the donor's choice.
Condolences may be left for the family by visiting www.parkviewfuneralchapels.com
Parkview Funeral Chapels of Coronation are entrusted with the care and funeral arrangements. For further information please call 403-578-3777.
Funeral Services will be held on Tuesday April 11, 2023 at 2:00 PM
in Trinity United Church, Coronation, AB.
Memorial Donations may be made to STARS,
the Coronation Health Care Complex Foundation
or a charity of your own choice.
Parkview Funeral Chapels & Crematorium
403-578-3777
"Every life lived is worthy of a celebration"
Dean Ross Corinne Adair Shannon Shirley Calvin Blauel
Matthew Kneeland Makyla Hiemstra


Share Your Memory of
Edythe