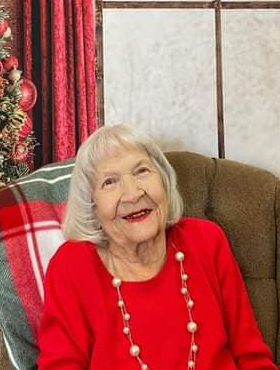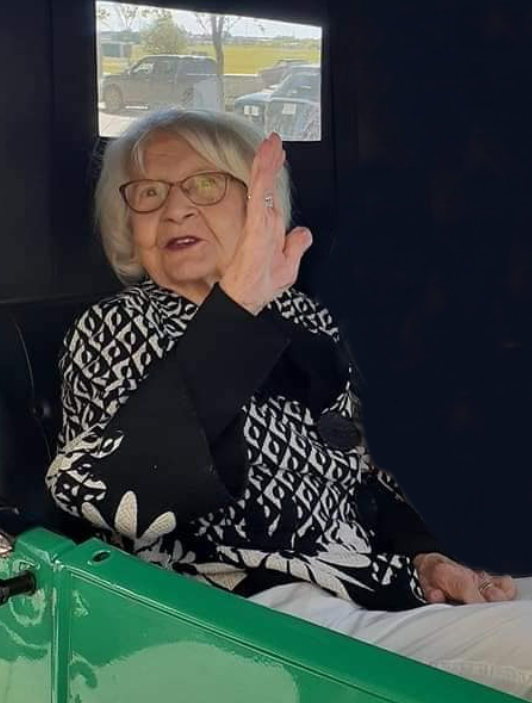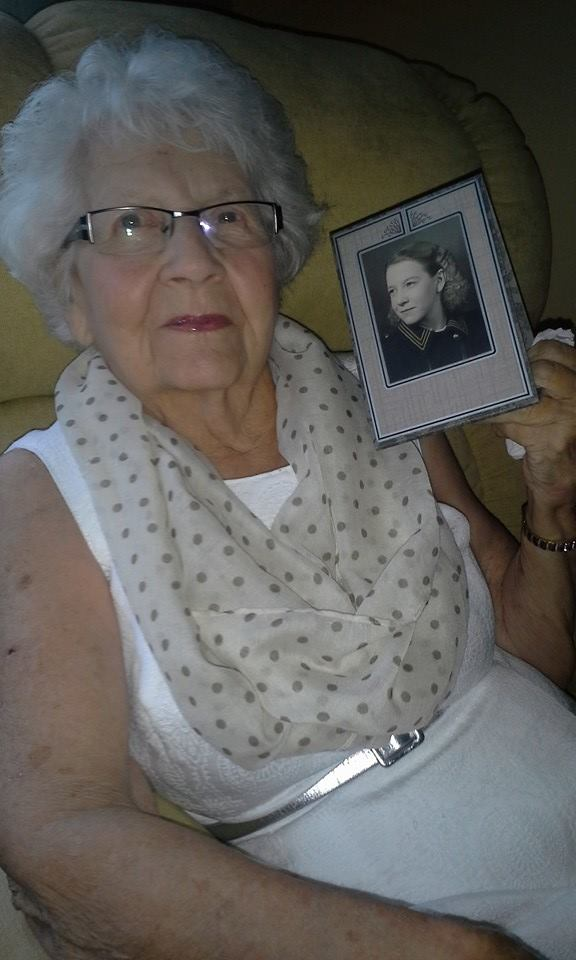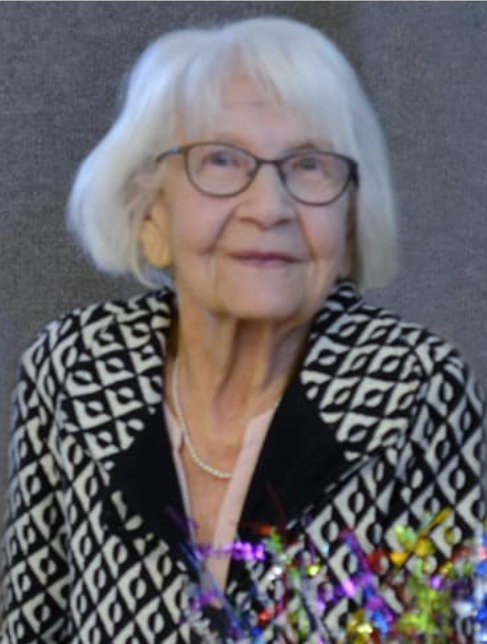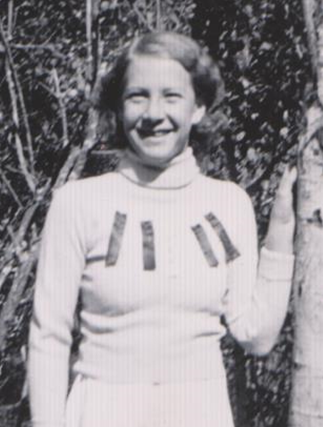 Celebraton of Life
1:00 pm - 2:00 pm
Saturday, March 25, 2023
Stettler United Church
6109 41 Ave
Stettler, Alberta, Canada
4037421135
Celebration of Life

Get Directions


Obituary of Ethel Alice Williams
Please share a memory of Ethel to include in a keepsake book for family and friends.
Ethel Alice Williams
(Richardson)
Ethel Williams died peacefully at 102 ½ years old on March 11/23, at Points West Living, Stettler.
Many are left to treasure Ethel's life, love and legacy, including her granddaughter Karen Williams, and great-granddaughters Veronica and Emily; her nieces and nephews: Carol & Mel Schwab (Jon, Joel, Aaron, Miriam, and their families); Bob & Jan Richardson (Dawn and Doug, and their families); Marian Williams; Lloyd Williams; John & Darlene Williams (Julie & Amy, and their families); Rhys Williams; and Karen's sister Sheri & Mark Tenney and family; as well as extended family members and a host of wonderful friends.
Ethel was predeceased by her parents Lona & Hiram Richardson; son Larry Williams; husband Lloyd Williams; young brother Norman; older brother and sister-in-law Vern & Bi Richardson; niece Kathy (Richardson) Hohmann; nephew Robert Williams; and all of Lloyd's brothers and sisters have also gone before her.
The daughter of immigrant parents (UK and USA) Ethel was settled here in the heart of Alberta. She was born, raised, and lived the whole of her life within a twenty-mile radius of Stettler. For sixty-eight years her home was on 56th Street, near (Sharpe's) Memorial Park. Ethel worked thirteen years at the Royal Bank and loved the interactions with the staff and customers. She then became a full-time wife, mother, and was always involved with church and community life. Her special interests were art, music, gardening, needlecrafts, Larry's activities, and the monarchy. She was a good cook, gracious host, letter writer and voracious reader. Ethel's membership in the United Church & UCW, Bridge Club, and the fraternal Order of the Eastern Star were all very important to her and the source of lifelong friendships. Ethel and Lloyd's interest in history, politics, sports, and genealogy meant they traveled through many parts of Canada, UK, and USA.
Ethel loved a good cup of tea and had great fashion sense. She watched trends come and go and adapted to many things over a century of living. At the core she was steadfast and true.
Do unto others as you would have them do unto you.
Ethel's family would like to extend a special thank you to the staff at Points West Living for helping her make the difficult transition to supportive living a year and a half ago. Between them, other visitors, and her personal assistants, she ended up knowing she was in good company and had the care she needed 'til life's end.
Please join in-person or online for Ethel's Memorial Service on Saturday, March 25th at 1:00 pm at Stettler United Church (4820 - 51 Street). The service will also be livestreamed on the Stettler Funeral Home website. The United Church Women will host a reception immediately following the service. All are welcome to also gather for the interment at Erskine Cemetery @ 4:30 p.m.
As an expression of sympathy, donations in memory of Ethel Williams made to the following organizations, or another charity of your choice, are most appreciated. Stettler United Church, Box 1027, Stettler, AB, T0C 2L0 (e-transfers can be sent to: stettuc@gmail.com ) OR Stettler & District History Book, c/o Box 1437, Stettler, AB, T0C 2L0 (e-transfers can be sent to: historybookstettler@gmail.com )
CELEBRATION OF ETHEL'S LIFE
Saturday, March 25, 2023 at 1:00 P.M.
Stettler United Church, Stettler, Alberta
The celebration of life service will be webcast and may be viewed by visiting the Stettler Funeral Home website and clicking on Ethel's obituary and then the Webcast link on the left side of your screen.


Share Your Memory of
Ethel