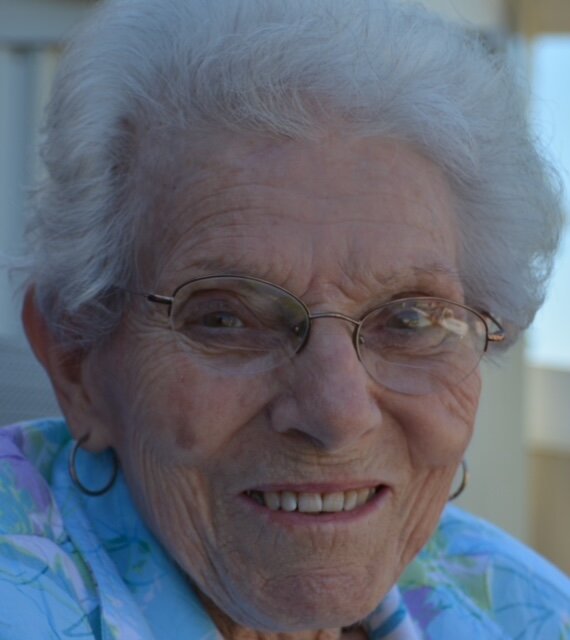 Funeral Service
Sunrise Community Church
3303 - 37 St NW
Edmonton, Alberta, Canada
780-463-2699
Funeral Service

Get Directions


Obituary of Louise Lynore Maetche
Please share a memory of Louise to include in a keepsake book for family and friends.
LOUISE LYNORE MAETCHE, nee McBRIDE
July 26, 1927 – February 15, 2023
It is with great sadness we announce the passing of our beloved mother, Louise Lynore Maetche. While her son, Dwight, held her hand she went to meet her lifelong Lord and Savior, Jesus Christ, at 9:55am on February 15, 2023
Mom was born in Rocky Ford, Colorado and at the age of nine years, her family moved to Reed Point, Montana where they commenced ranching. She was an outdoors girl who helped her dad with the chores riding her horse and killing rattlesnakes. When she finished high school, she attended teachers' college and taught at the one-room school house on her father's ranch for two years.
She decided to go to Bible School in Medicine Hat, Alberta CANADA and there she met our father, David. They married, moving many times throughout Washington, Oregon, Saskatchewan and Alberta. This marriage produced five children.
In 1966 Mom got a job with the provincial government in Recreation and Parks as a secretary where she worked until she retired.
Next to her faith, her family was the most important thing in her life. She sacrificed much to raise her five children. She had a zest for living, hiking throughout the world, leading the youth group at church, and being involved in prison ministry for many years, impacting many lives.
Louise is survived by her children Janelda (Lorne) Cornfield, Luan Griffin, Dylene Deans, Dwight (Pushpa) Maetche, daughter-in-law Cathy Maetche, grandchildren, Amanda, Amy, Lauren, Caity, Jordan, Graedon, Tyson, Carissa, Melanie, Alyse, Drew, Alex, Ashley, Brendan, and great grandchildren, Maddi, Taylor, Keira Jackson, Liam and Walter. She was predeceased by her husband David and her son Gerry. She will be greatly missed.
David and her son Gerry. She will be greatly missed.
Funeral Services
will be held Thursday, February 23, 2023 at 1:00 P..M.
at the Sunrise Cmmunity Church, 3303 - 37 St NW, Edmonton, Alberta


Share Your Memory of
Louise