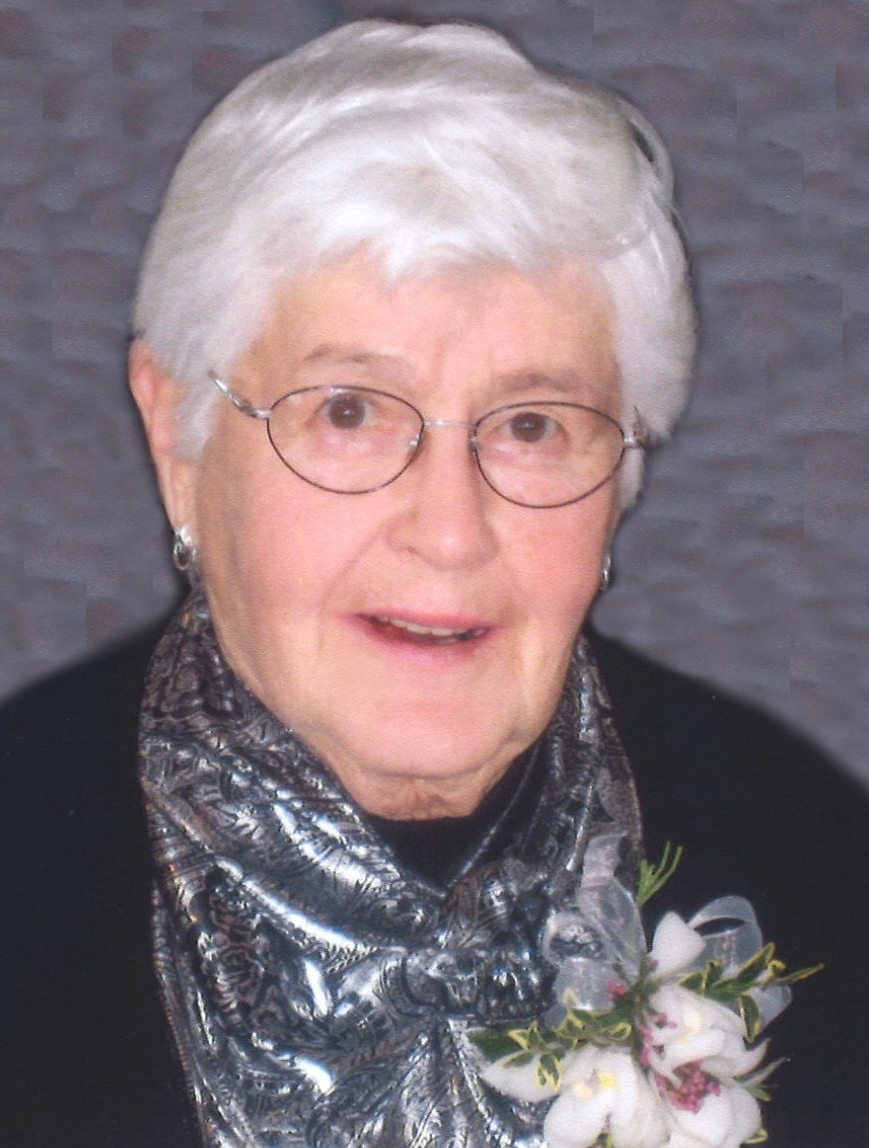 Funeral Service
1:00 pm - 2:00 pm
Saturday, February 11, 2023
Consort Knox United Church
5127-48 Street
Consort, Alberta, Canada
Funeral Service

Get Directions


Obituary of Robbie Knight
Please share a memory of Robbie to include in a keepsake book for family and friends.
Ruth Aileen Knight
Our beloved mother, grandmother and friend to many, Robbie Knight passed away peacefully in the Coronation Hospital February 2, 2023. At the age of 94, she will be welcomed by many friends and family who have passed before, while being remembered by those of us left behind who have been deeply touched by her zest for life.
Robbie was born Ruth Aileen Robinson January 28, 1929, in Peace River, Alberta. At the age of eight, her family moved to New Westminster, B.C. She completed her secondary education at Crofton House School in Vancouver and remained a member of the school's alumnae, even mentoring young students who were tasked with contacting senior alumnae.
Following graduation, Robbie pursued her interest in nursing and graduated from the University of Alberta Hospital in 1950. Her first nursing position was at Sunnybrook Military Hospital in Toronto. That is where she became "Robbie" as protocol dictated that nurses could not be called by their first name, so Robinson became shortened to Robbie.
Following two years in Toronto, Robbie returned to the University of Alberta Hospital where she became head nurse in the Department of Urology. It was there that she met her husband to be, Dr. Charles Knight. She said that she was so overwhelmed when he proposed that she started to hyperventilate and had to hide in a closet breathing into a paper bag to calm down. Robbie and Charlie were married in September 1954 and settled in Consort, Alberta. Small town life dedicated to health care, family and community service became their path. They had two children, Douglas in 1958 and Pamela in 1960. Family holidays included a 2-week annual August fishing trip to Robbie's dad's place on Galiano Island. She enjoyed reconnecting with the Robinson family there. Later, Robbie and Charlie took numerous cruises, making stops at ports around the world.
While raising her children, Robbie proudly wore her nursing cap and was a very competent and confident nurse on the ward floor. She also enjoyed working as her husband's office nurse. Outside of work and family, there was rarely an activity that Robbie did not get involved with. She enjoyed weekly bridge with the ladies (cigarette package and bowl of bridge mixture on each card table), curling leagues and bonspiels, branding at the Cross Bar Ranch, and swimming at Gooseberry Lake and later with Daybreak Dippers in the swimming pool. Robbie also spent many hours on the golf course, playing in her early years and later doing the recycling and donating the proceeds back to the club. She enjoyed hosting gatherings, especially serving her famous chili at the annual Corn Roast at the cabin. As she aged, Robbie kept active by logging many miles walking laps around cruise ships, laps around the Consort arena and finally laps around the lodge.
Robbie relentlessly donated her time to community service. In early years, she taught Sunday School and CGIT. For seven decades she played the organ for the Anglican and Knox United Churches. She was involved early in the Hospital Auxiliary and was instrumental in fundraising for much of the hospital equipment. She loved being involved in the annual play fundraiser. Her dedication to the Auxiliary was recognized with a presentation for 65 years of service. Robbie also helped others when she volunteered with Meals on Wheels and installed Phillips Lifeline phones in seniors' homes. Pam had to step in and tell her that she should be wearing a lifeline rather than driving 120 km into the countryside to set one up. Robbie was a big promoter of the Red Cross Blood Services donation drive and would rally local farmers and businessmen to donate. For several years, her persistence resulted in Consort having the highest blood donation per capita rate in Alberta. The Terry Fox Foundation became her passion project and Robbie did not miss participating in a walk since its inception in 1981. She coordinated the school and community runs for 40 years, and for her commitment was personally honored by the Fox Family. In recognition of all her community service, Robbie was awarded Volunteer Citizen of the year by the Alberta Weekly Newspaper Association in 2009.
While working hard and always giving to others, Robbie faced the great challenge of the disease of alcoholism. She was an inspiration to others as she overcame the disease and was able to go on and help others with their struggles.
Robbie became "Nana" to Pam and Bob's children, David and Lauren. The kids loved visiting Consort where they could get rides in the wheelbarrow and on the back of Nana's golf cart. Nana also enjoyed driving to Calgary to spend time wth them there, especially during Christmas. She always mentioned how proud she was of her grandchildren and the paths they have chosen to follow.
Recently, Robbie became a regular YouTube user, either to check out funny cat videos or stalk Trump and his activities. She also enjoyed listening to music and fell in love with Bradley Walker's song "In the Time that You Gave Me." The lyrics "Did I do all I could in the Time that you gave me?" were frequently on her mind. Robbie can be assured that yes, she did all she that could in the many years she had with us, and her positive influence will be long lasting.
Robbie was predeceased by her husband Charles, brother Malcolm and sister Gail. She leaves behind her son Douglas (Brenda), her daughter Pam (Bob) and her grandchildren David (Chelsea) and Lauren (Will), as well as numerous other family and friends.
Funeral services will be held on Saturday, February 11, 2023 at 1:00 p.m. at the Consort Knox United Church, Consort, Alberta. In memory of Robbie, the family encourages you to get involved in your community and invites you to donate to the Terry Fox Foundation, 8960 University High Street, Suite 150, Burnaby, British Columbia V5A 4Y6.


Share Your Memory of
Robbie