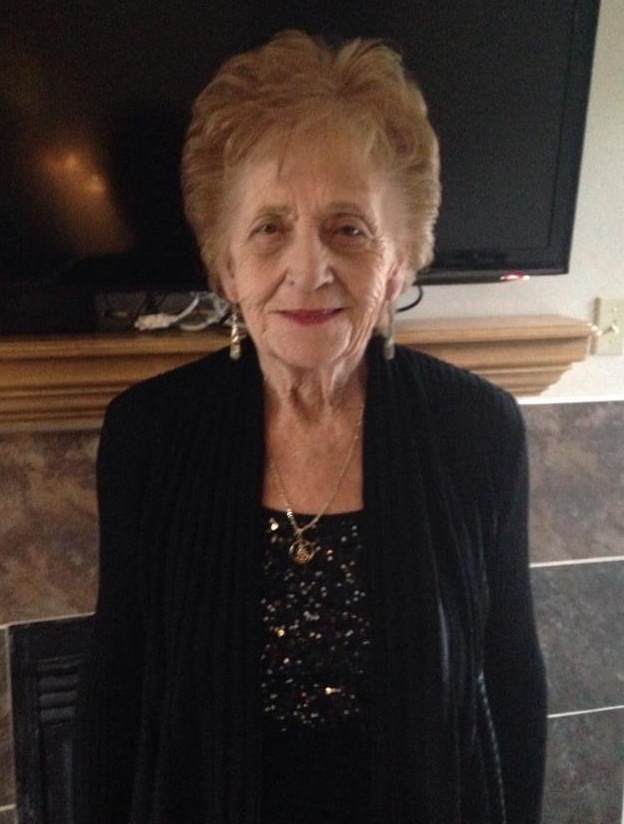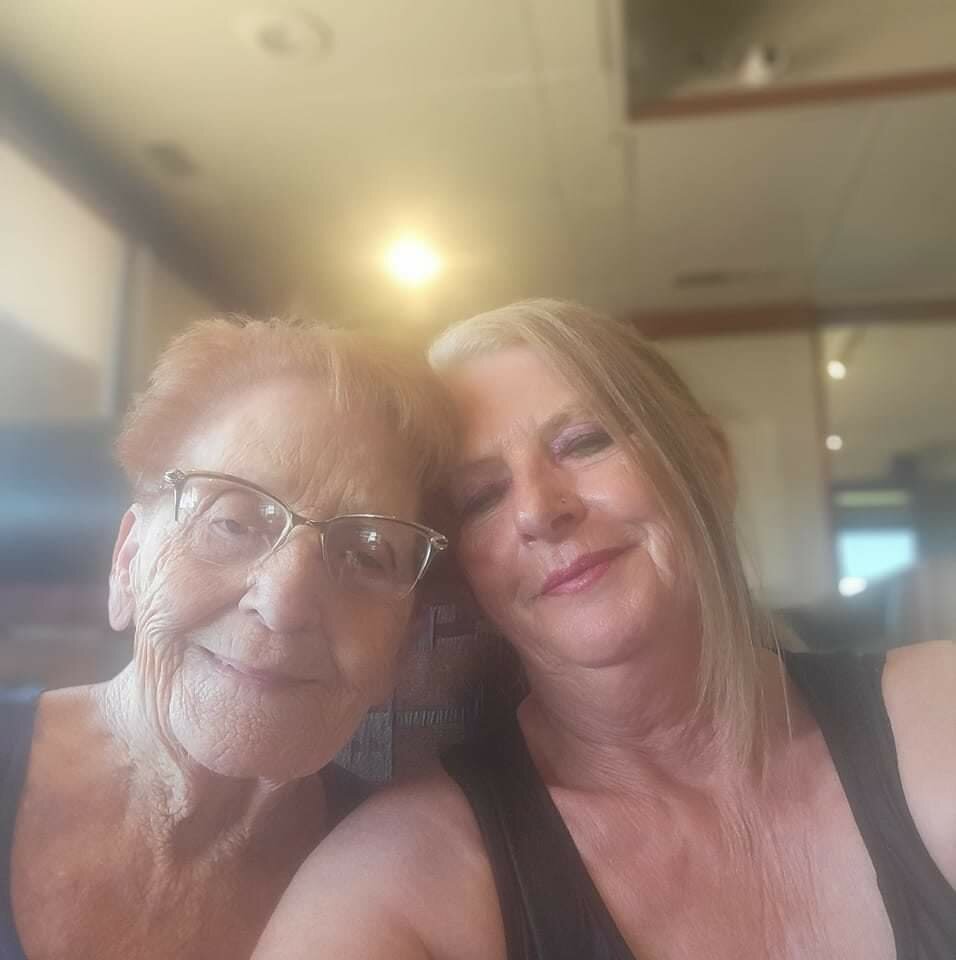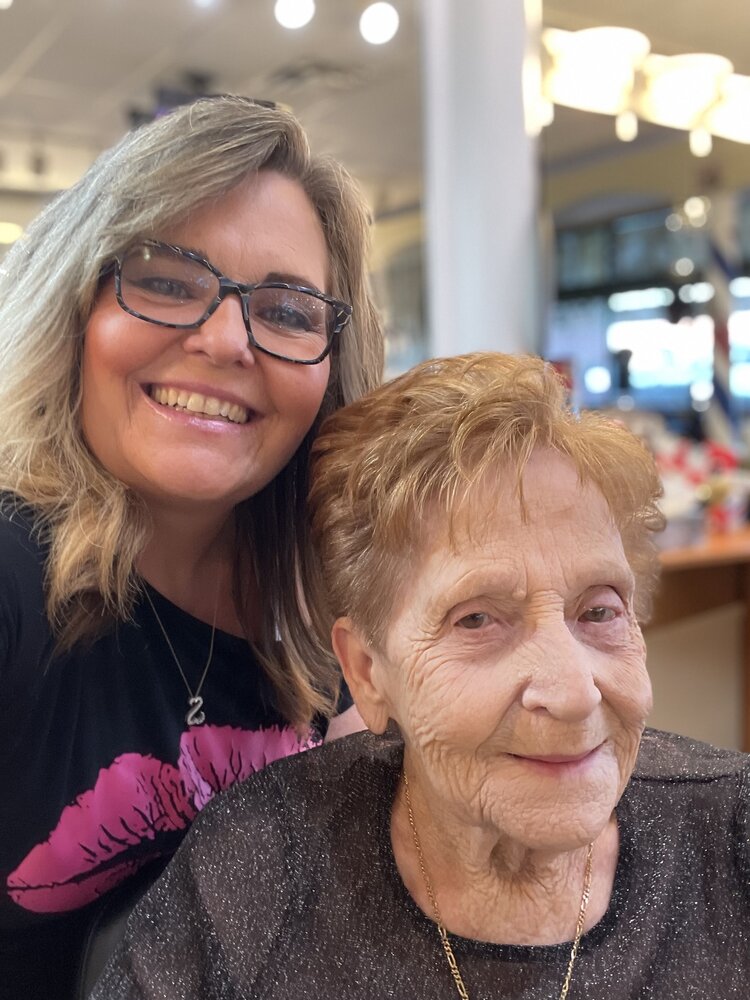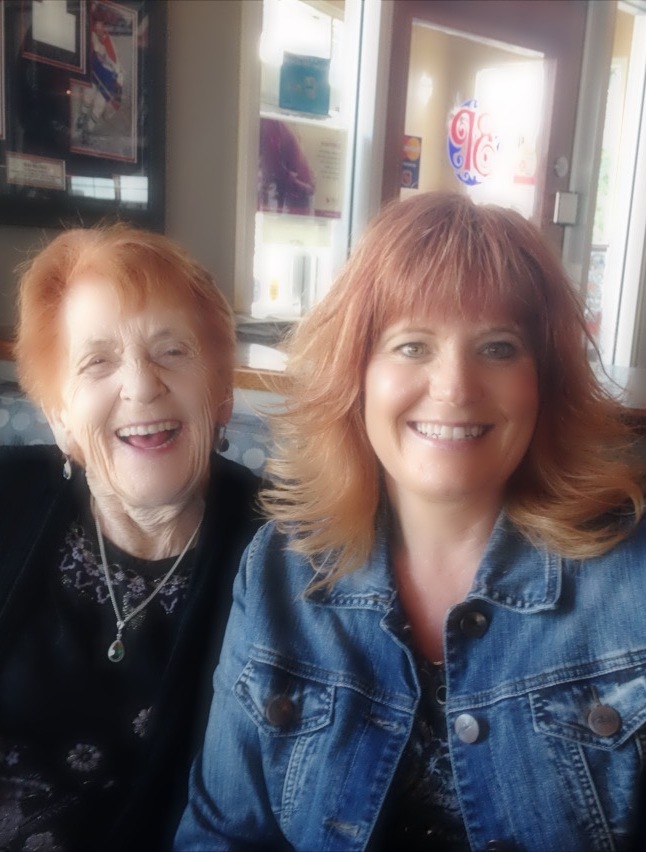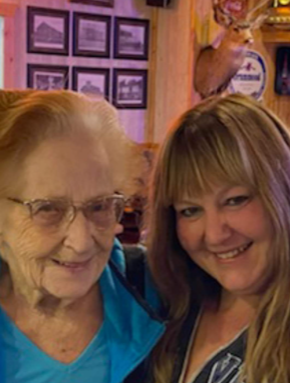 Celebration of Life
1:00 pm - 4:00 pm
Saturday, May 13, 2023
Stoney Creek Centre
4320-39 Avenue
Camrose, Alberta, Canada
Celebration of Life

Get Directions


Obituary of Evangeline Rose Harris
Please share a memory of Evangeline to include in a keepsake book for family and friends.
Evangeline Rose "Van" "Toots" Harris (nee Tucker)
November 8, 1939 ~ Castor, Alberta
January 3, 2023 ~ Donalda, Alberta
Evangeline "Van" "Toots" Rose Harris was born on November 8, 1939. Her parents Cyril and Edith were blessed with another red headed spit fire. Being the youngest sibling and sister to Sylvia and Robert, she was well loved. Mom would tell stories of how, "The Baby never did anything wrong." We who knew and love Evangeline beg to differ. Times were hard and many meals were oatmeal, mashed potatoes and of course Mom's most least favorite of all "LIVER." She would always tell us she was allergic to it as we sat long dinners at the table trying to swallow it.
Mom was still young when the family moved to Edmonton, Alberta. She first attended school at Alex Taylor School and later went on to finish her schooling at Victoria Composite High School in Edmonton. Mom's first job was at a shoe store. She did love to dress up and wear her high heels.
Mom married Donald Harris in 1962, then bought their first home in Sherwood Park, Alberta. Mom and Dad went on to live in Provincial Parks across Alberta, returning back to Sherwood Park in 1974 where she lived until Dad passed away.
Mom was such a caring soul. She tended to ill family members with great passion. She was fun loving and had a love for gardening. At 4:00 P.M. weekdays, all things had to be quiet while she watched her show, "The Young and Restless" until the end. Mom would make sure she was home by 4:00 P.M. or make sure all other tasks were put on hold. Mom never asked for anything other than that one hour.
Us children could not ask for a greater supporter and confidante. She was always there to give a lending ear or shoulder.
Until the end of her physical life here, she never lost her humor or love for her children.
We will forever have a void in our lives with Mom not here to call or visit but she will always be listening and watching over us.
As we close our eyes may her love fill us with peace.
May we never forget her beautiful eyes and smile.
We each hold different memories of Evangeline "Van" "Toots" and the family looks forward to the stories that those who loved her so dearly wish to share.
Until we are once again reunited may we all find one trait of Mom's that we will endeavor to carry forward through ourselves.
We love and miss you Mom, but your love is in us.
Evangeline will be forever missed by her loving family, children: Brenda Harris (Maurice), Christine Harris (Zane), Donna Chomlack (Jobey), Adele Mandrusiak (Cliff), and Gordon Godlonton (Nancy); grandchildren and great grandchildren: Travis Walker; Adam Walker (Keyanna); Harley Brown (Sarah) (Nolan); Duncan Brown (Brenda) (Hunter and Laurie); David Mullins (California) (Parker, Braxton and Leighton); Brad Mullins (Nicki) (Lyla and Zander); Ashley Streich (Scott) (Hudson); Michael Chomlack (Saralyn); Amanda Mandrusiak; Joshua Mandrusiak; Jennifer Mandrusiak; Jamie Godlonton (Sterling); Alex Vowles; Amber Vowles; Dustin Pawluk; Kolton Schiestel (Robin); brother Robert Tucker (Marlene); other family and many dear friends.
Evangeline was predeceased by her husband Donald Harris, partner Harvey Zimmerman, sister Sylvia Lakusta, parents Cyril and Edith Tucker (nee Hughes), granddaughter Alexus Mullins.
A celebration of Evangeline's life will be held on May 13, 2023 from 1 P.M. - 4 P.M. at the Stoney Creek Centre (4320-39 Avenue), Camrose, Alberta. Donations in Evangeline's memory are gratefully accepted to NALSFoundationforPaws.org/donate


Share Your Memory of
Evangeline