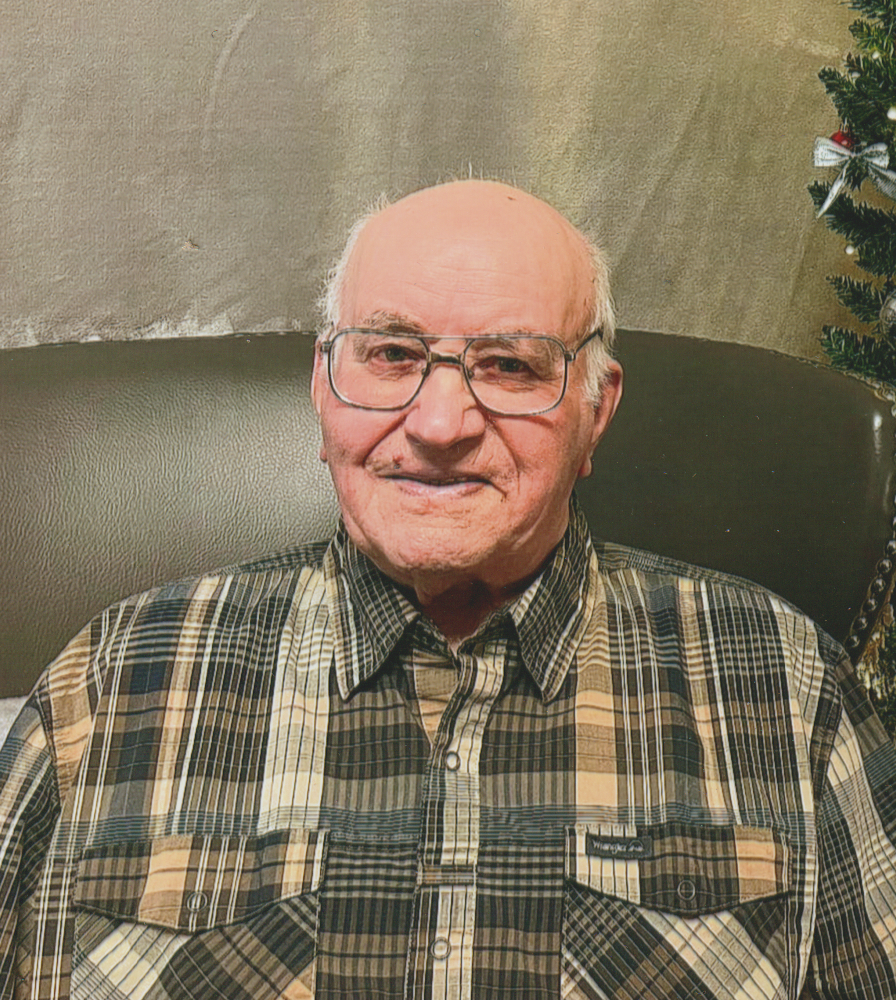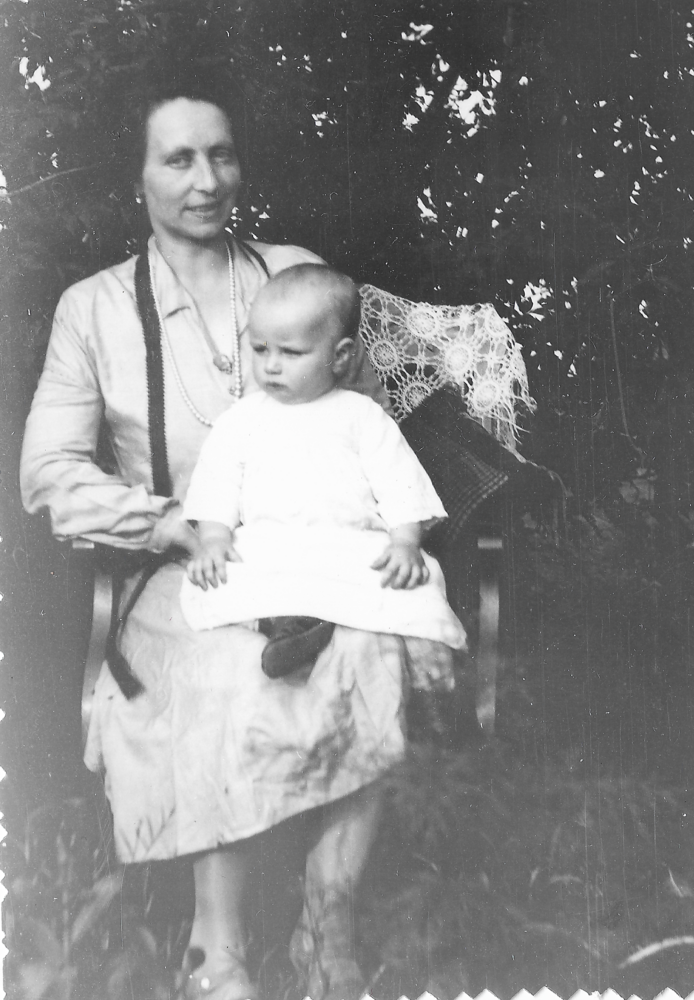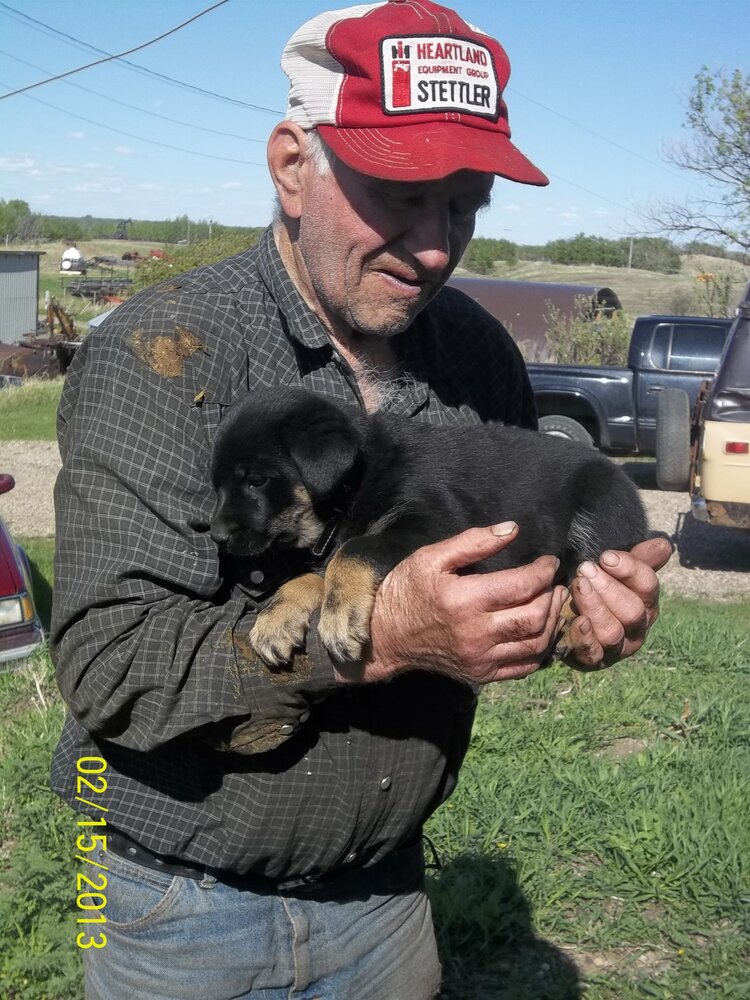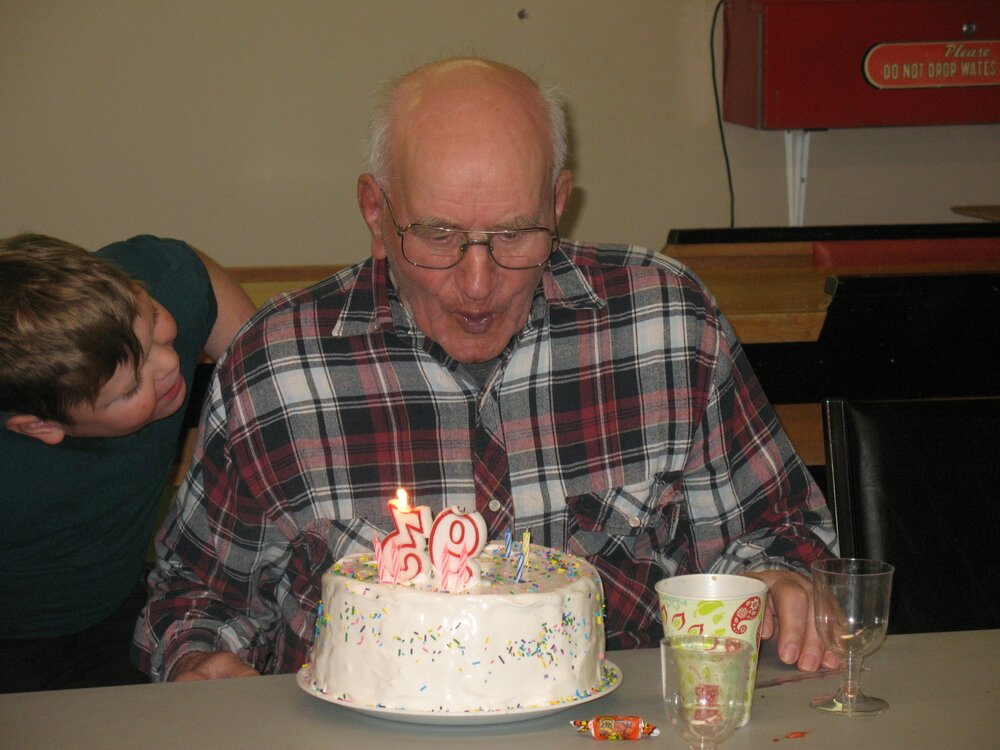 Service
11:00 am - 12:00 pm
Wednesday, December 28, 2022
Christ-King Catholic Church
4916-54 Street
Stettler, Alberta, Canada
Funeral Service

Get Directions


Obituary of Maurice Jean Dupont
Please share a memory of Maurice to include in a keepsake book for family and friends.
Maurice Jean Dupont
1925 - 2022
Having found repose in Christ in his 97th year, December 16, 2022; Maurice is the last and longest lived of the first generation descendants born in Canada of Antoine and Marie Randon who arrived as pioneers from France to the Fenn district in 1905.
His father Charles Dupont (1881-1959) is the 2nd of seven children born to Jean-Calixte and Marie-Elisa Lefer and the only member of the Dupont family to establish roots in North America. The Dupont family operated an acclaimed brewery in Lille on the France-Belgium border.
Charles Dupont married Anna Randon (1887-1977) the second child and oldest daughter of Antoine and Marie Randon in 1910. They received 5 children into their home: 1 daughter and 4 boys. Maurice born September 25, 1925 is the youngest and the 4th son.
Maurice lived on the home place at Fenn until his move to Heart Haven Lodge and finally to Points West Living in Stettler.
Maurice was born in a fairly stable productive time; that was soon to change. The Great Depression years along with severe drought on the Prairies would become the climate in which Maurice was raised. It was a harsh school of realities in many ways; resourcefulness and dedicated hard work became the way of survival. This resourcefulness and work ethic remained with Maurice throughout his life, he could survive on very little if necessary and even when surrounded with affluence he remained always content with what he had and what he had he maintained and patched or repaired until there was absolutely no life left in it; then he saved it in case it might provide pieces for repairs on something else or the foundation for a totally new invention. Even well into his eighties his workday started around 7AM and could go to 10PM. He never complained about work; to him it was an honor and a privilege to do a good day's work. Sunday was never an optional day of rest and Sunday Mass was seldom missed even when conditions would have suggested that it might be the best option.
He attended Spring Lake School and completed grades 1-8 but was not an honour student. Miss Feir was his teacher for most of those years. Though his education was basic he was fluent in both French and English and was very precise in his speaking and writing and always expressed and presented himself as a civilized, polite gentleman. His farm and business records were accurate and spotless. His business and personal dealings were scrupulously honest, he made sure if he bought something or someone worked for him it was paid for and when he sold something, that the buyer was satisfied. Interestingly, if a piece of equipment proved to be failure prone, he seldom if ever sold it to someone else preferring to take the loss and re-purpose it rather than pass on something that had given him trouble--even with disclosure. When he found out that the hay bales he had sold; weighed substantially less than the years previous, he mailed a re-imbursement to the buyer. To the buyer's surprise, since he had not himself weighed the bales.
Maurice was a gentleman and a gentle man; his patience with people, animals, and all farming situations was truly remarkable. He was gifted in such a way that he would watch the herd stampede off; whatever the herd happened to be, watch them run in circles and wait for them to come home...and they usually did. Once the frenzy was worn off a solution would be found. Maurice kept his calm and his composure; that was basically who he was and a defining trait of his personality.
His garden was something he took great pride in. Up until his 90th year, when he moved to Heart Haven Lodge, he planted a garden and froze or preserved the produce. He always planted more than he would ever need and always had something to share. The garden soil was amazing in that it always produced abundant crops even if it could get as hard as a rock. He joked that he bought a backhoe so he could dig out his carrots, that was not entirely an exaggeration; the carrots often grew to record sizes and often it was pick work to dig them out!
His compassion for people and for animals was remarkable; it would be impossible to say that he lived outside of practical self-sacrificing love. He didn't have to say many words, what he did and how he did it will continue to speak volumes about him. His attentive dedication to his mother in her latter years, to his brother Jacques after a serious back injury, to his brother Ernest as he was dying from cancer, his brother Antoine in his extreme weakness and old age after the death of Aunt Penny, to his aunt Marie Randon in her old age. Even while at Points West Living, while he himself needing help, he would still be attentive to those he saw as weaker than himself and be concerned that they were not eating all their food or needed some kind of help. Maurice could have several hundred acres of hay to cut, but if he noticed that the little wild birds were just starting to fly and were getting cut up by the machinery, he would stop, take a trip and give them time to take flight before continuing.
Growing up there was little time and even less money for hobbies; survival was the major motivating factor every day. As Maurice matured, he was by fate, more than by choice, the 4th brother of Dupont Bros. Farming, clearing land for themselves and as custom operators and eventually as owners of the Fenn Equipment Exchange at Fenn AB. Though he said it was much more a venture of the older brothers and that he was often the one who took care of the chores at home, none the less the success of these venture depended on the active participation of each member in whatever way they participated. Fenn Equipment Exchange became retailers for a number of short lines and numerous repair parts, dealers for Noble Plows, and operated a custom welding shop for many years.
This welding shop, while in operation; though modestly equipped by modern standards, became a hub for the actualization of the many early dreams and plans of the Dupont Bros. Maurice himself never had any shortage of dreams and plans and at 90 when he moved to Heart Haven Lodge, he confessed that he was leaving behind many unachieved plans and unfulfilled dreams. Starting with the modification of horse drawn implements to make them suitable for tractor power in the early days, the ideas just never quit.
As a young man Maurice bought a 1924 single cylinder Indian motorcycle; it was in terrible condition, he rebuilt it; but found the clutch too weak for his purposes, so he traded it for a 1927 Harley-Davison; that was also in terrible condition. This machine he rebuilt and modified into a 3 wheeled, 2 wheel drive contraption. He had an ATV decades before they were commercialized! On the back he mounted a large wooden trunk. This greatly modernized his trapline. Riding this machine, often in bitter cold he set traps from Fenn to somewhere out by Buffalo Lake. A trapline in those years was a lot of work but a lucrative venture and he made a success of it for a number of years, trapping mainly weasels and coyotes. Riding the bike in winter was cold so as funds became available, he bought an old car and built a panel body on it and used that for trapping. He sold the Harley-Davidson and that year made enough money trapping that he could afford a brand new fiddle and some home lessons, that was the end of the trapline. He taught himself to play very modest violin but had fun with it and could sing very well.
The panel car graduated to hauling potatoes, a short lived venture. It was easy to grow potatoes but there was not enough of an established market to sell them. Maurice however always had a soft spot for growing potatoes. He kept his old potato digger from those early years in working condition and used it every year in his garden.
From this early start Maurice would go on to buy, build, and modify countless pieces of equipment. His haying equipment was unique as was most of his soil working equipment.
Maurice found his greatest satisfaction in his cattle. He could understand them and they understood him; might be the best summary of his many years of relationship with cattle. His patience and working skill around cattle were not only hard to match, it was even hard to understand. He fed cows into his 90th year, using his own design of feeders, and his faithful Cockshut tractors.
It is safe to say that there was nothing mechanical that Maurice would not attempt to repair. Reading for him was not a strong point but he would take the time and study his shop manuals, take notes, ask for advice, then take things apart. In most cases he would repair or rebuild the unit and it would be returned to active duty for many years. He could almost recite the shop manual for his Cockshut tractors but that was by no means the limit. He rebuilt his vehicles, big trucks, and heavy equipment...successfully taking on projects that many simply take directly to a specialized rebuilder. In the process of these projects, he always tried to interest the younger generation; it was not uncommon for him to arrive for Sunday supper carrying a whole box of parts that he would later carefully lay out and explain the workings, the defects and the repair solution; often pointing out why it was a poor design and his proposal of how it should be modified. Something he did with joy and patience. Taking an interest in his shop and his projects was one of the greatest compliments he could receive in return for showing his nephews how things are made, how they work, and how relative junk could be modified to be made useful.
Maurice took many shorter trips, more notably he returned to France to visit Lille where the Dupont's originate from, he saw the brewery while it was still in operation and in the hands of the Dupont family. On the same trip he visited the areas around St Étienne from where the Randon family left to travel to Canada as pioneers. He met numerous members of the families and it stood out as a memorable trip to him.
Among others he is pre-deceased by his parents Charles Dupont (1959) Anna Randon (1977); sister Marie (1990) and her husband Vic Tremmel (1998); brothers Antoine (2002) and his wife Penelope Campbell (1999), brother Ernest (1981), Jacques (2013) and his wife Thérèse Gagnon (1986) and his niece Jean Tremmel-Armstrong (2020).
He is survived by his nieces and nephews, their spouses and families and many friends and neighbors.
Prayer Vigil
Christ King Catholic Church
Tuesday, December 27, 2022 at 7:00 PM
Funeral Mass
Christ King Catholic Church
Wednesday, December 28, 2022 at 11:00 AM
Memorial Donations in Maurice's memory may be made to the Christ King Catholic Church (Box 368 Stettler, AB T0C 2L0).


Share Your Memory of
Maurice