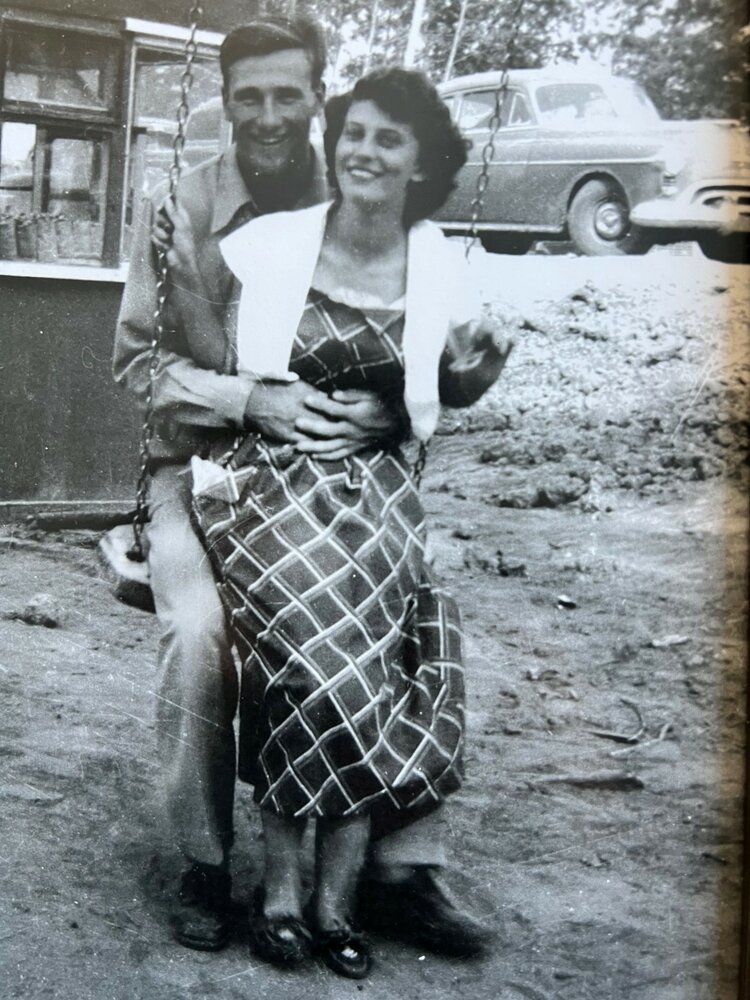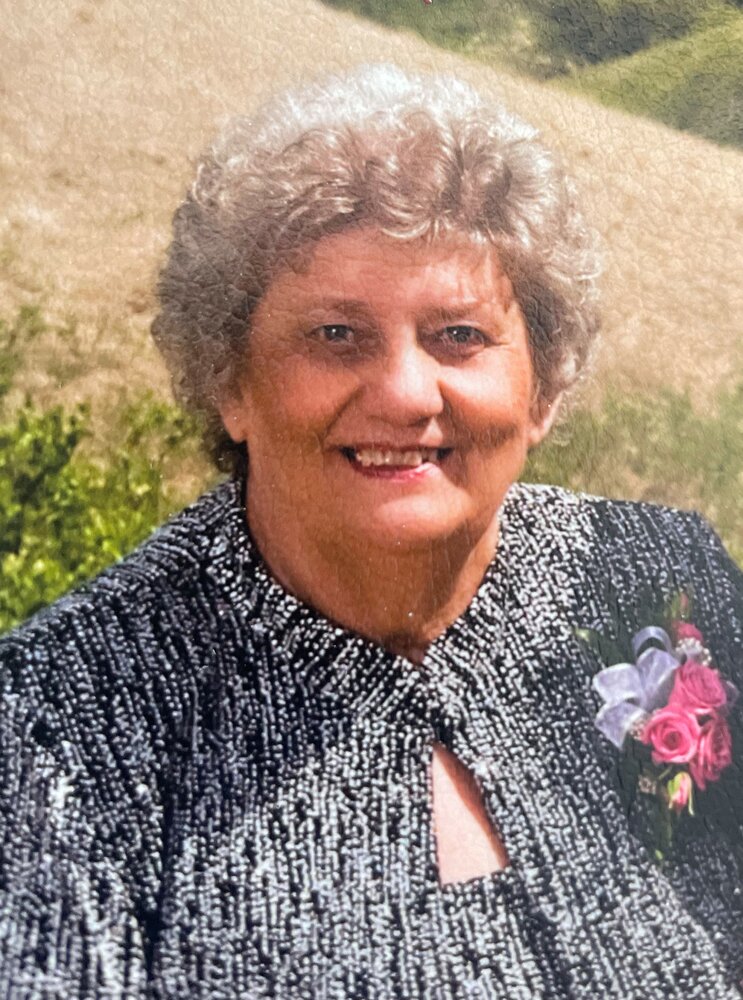 Funeral Mass will be announced at a later date.
Parkview Funeral Chapel - Coronation
5018 Royal St
Coronation, Alberta, Canada
4035783777

Get Directions


Obituary of Irene Kelts
Please share a memory of Irene to include in a keepsake book for family and friends.
After ten years of residency at the Consort Health and Care Centre, Irene Kelts entered into the presence of her God, arriving at her heavenly home. She left this world on November 21, 2022, one day short of her 88th birthday and 67th wedding anniversary.
Irene Patricia Kelts was born November 22, 1934 to Martin and Mary Kurek (nee Wiechnik) on their farm near Sedalia, Alberta. She along with her sisters walked 3 ½ miles to attend Shannon Heights School.
The family moved from the Sedalia area in the fall of 1943, after purchasing the Frank Morris farm, southwest of Consort. The following spring of 1944, Martin suffered a fatal heart attack, leaving his widow Mary and children to continue on without him.
Hardships and heartache followed but they perservered. The "love of a mother who was always there," a large garden, home raised poultry, meat, eggs and milk provided an abundant supply of delicious homecooked meals.
Irene attended boarding school for one year at Castor Theresetta. She loved learning and spoke fondly of her experience there. She especially enjoyed the religious instruction taught by the nuns. From this period in her life, a strong faith was nurtured and deeply rooted. As long as she was able, she was an active member of the Catholic Church and choir.
For a few summers, she was hired on as a telephone operator at the local switch board in Consort. She was employed cooking at the Consort Hospital for 3 years. Dr. Knight would call down "if Irene's making her chicken soup, save me a bowl."
A double date initiated by Arley and Rosemary sparked a 5 year romance between Irene and Bud Kelts. They married on Irene's 21st birthday, 1955 in Stettler, Alberta.
The young couple settled into married life on the Marion Kelts farm, ½ mile north of Consort. Ten months later, they welcomed their first born, William. Kathleen, Maureen and Joan completed the family.
Early years were happy and action packed with farm life, raising a young family and sporting events. Irene was an ENTHUSIASTIC fan (to say the least). She loved to follow Bud's ball and hockey, meeting many dear friends along the way. Every Christmas she was faithful with her cards and letters displaying her beautiful penmanship. She had a genuine interest in people and loved to visit, often striking up conversations with complete strangers.
A group of American hunters drove in the yard one day and became lifelong friends.
The door to Irene's farm home revolved with people coming and going. Mouthwatering aromas tantalized one's senses upon entering. The long counters in her country kitchen were lined with fresh buns, cinnamon rolls and baking. Many a delicious meal was enjoyed at her large kitchen table.
She loved her house, "nice and clean."
As a wife and mother she was selfless, loving, supportive and defensive.
Her infectious laugh and sense of humor, accompanied by theatrical expression, enriched the lives of those around her. She was compassionate, thoughtful and caring, having a close relationship with her mother. Close knit with her siblings, (Amelia, Jennie, Marie and Felix) the family gatherings in the Kelts kitchen were entertaining, loud with laughter and chatter. And…least we forget her patriotic side, a very proud Canadian whom loved RED, RED, RED. And, her love of music and singing. Anytime, anywhere.
June 29, 1969, Irene suffered a stroke. Comatose, she was transferred to the U of A hospital in Edmonton. She remained there for 9 months. These times were very difficult and challenging as Irene suffered life changing deficits from the cerebral accident.
Family and friends rallied with tremendous support and walked alongside helping carry Bud and the children through the initial crisis. Irene often commented how, "blessed she was to have had such wonderful friends and family and a husband who stayed with her through it all."
On their 40th wedding anniversary, Bud gifted Irene with a beautiful ring with four diamonds, representative of each of their children. He presented it to her expressing, "I loved you so much that I would do it all over again for those few good years we had together."
Irene was determined, with a lot of fight, as she persevered through yet another struggle, battling Cancer. Her family rejoiced over her survival but were devastated to lose their only son and brother to the same disease in December, 2006, along with son in law Dave in 2011.
However, Irene had chosen a man of strong character with fine qualities. Their lives together were a stellar example of commitment, of honoring vows, love and support.
Predeceased by her son William; son in law David Gould; parents Martin and Mary Kurek; stepfather Andrew Kunderavich; sister Amelia Schooler; brother in law Clay Schooler; sister Jennie Bruha; brother in law Frank Bruha; brother Felix Kurek; brother in law Richard Scheffelmaier; father and mother in law Marion and Ethel Kelts; sister in law Viola Schooler and brother in law Loyal Schooler; brother in law Donald Kelts and sister in law Helen Kelts; brother in law Lester Isaman; sister in law Jean Deagle and brother in law Ted Deagle; brother in law Bob Hobbs; sister in law Rosemary Kelts and sister in law Avonne Kelts; Irene is survived by her faithful and loving husband Bud; daughters Kathleen (Ken) Grover, Maureen Gould (Randy Hayworth), Joan (Keith) Wittmack; daughter in law Margaret Kelts; special caregiver Lanie Dayag; numerous grandchildren; great grandchildren; sister Marie Scheffelmaier; sister in law Linda Kurek; brother in law Pat Wiese; sister in law Muriel Isaman; sister in law Lorna (Gil) Roth; sister in law Eileen Hobbs; brother in law Arley Kelts; along with many nieces, nephews and dear friends.
Dear Irene:
Just a few words to say I love you and always will and to thank you for choosing me as a life mate. You are still building your legacy with three lovely and talented daughters, such a blessing to have these girls. I feel you have raised them to be just like you would want them to be. We will think of you everyday we live. Thank you very much.
All my love
Bud
Mom: Love never dies, you will forever be in our hearts and an integral part of us. We are relieved you have been released from the entrapment of your handicaps. See you on the other side.


Share Your Memory of
Irene