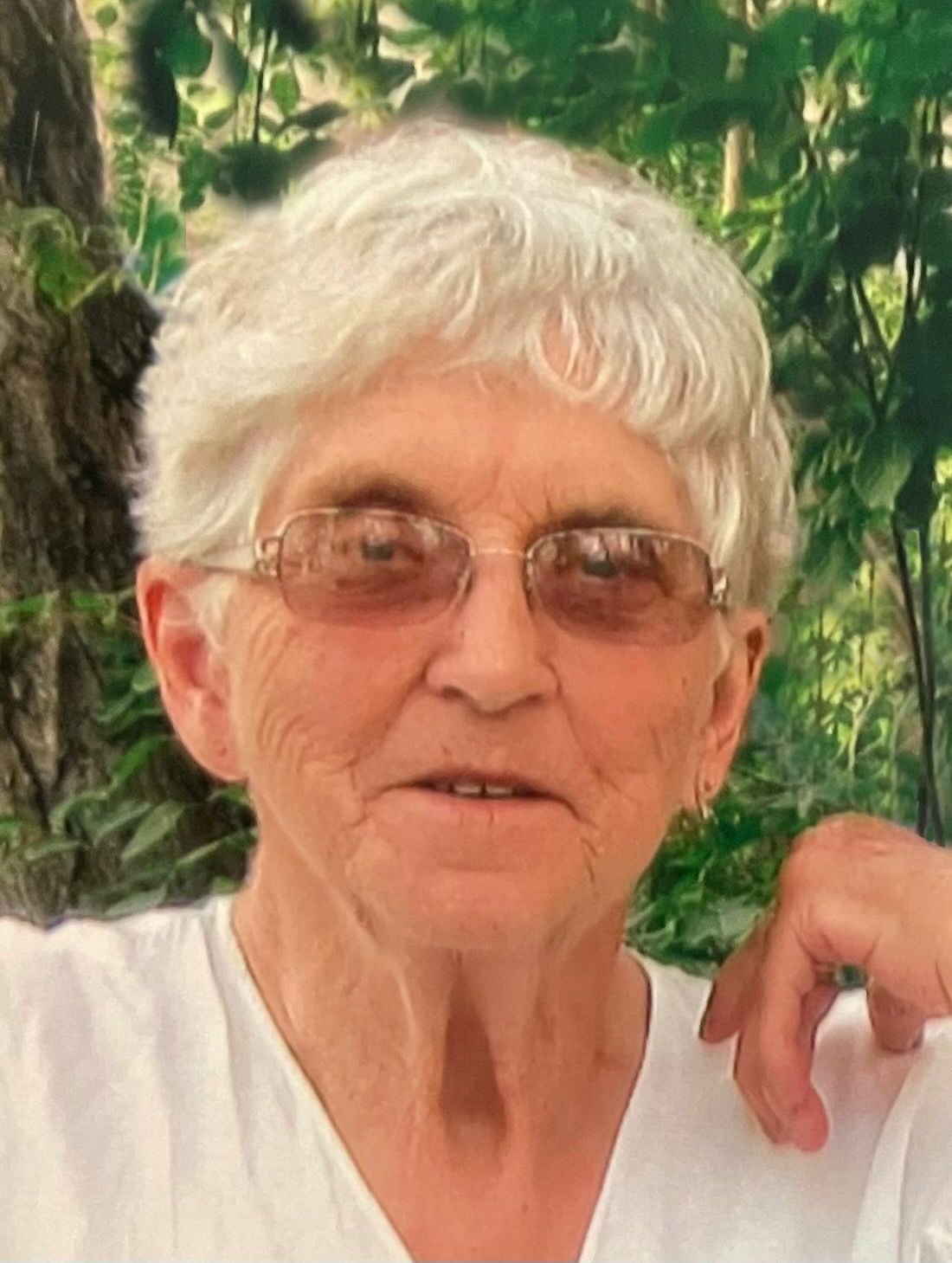 Service
Served by the Stettler Funeral Home & Crematorium
Box 1780
Stettler, Alberta, Canada
403-742-3422

Get Directions


Obituary of Jenny Gordon
Please share a memory of Jenny to include in a keepsake book for family and friends.
JENNY (BECK) GORDON
May 7, 1929 – October 29, 2022
Jenny Gordon died in the early hours of October 29, 2022 comforted by the loving presence of a precious granddaughter, at Points West Living in Stettler. Jenny was born in Standard to parents Nikolai and Katrina Beck. She was the first Canadian-born child of these immigrants from Denmark. At that time, Jenny had one older brother, Svend and two older sisters, Agnes and Katie. She would eventually be joined by Dorothy, Bill and Kris.
The family eventually settled north of Cluny where Jenny attended the local rural school. Just like most families during the Depression, money was almost nonexistent and the Beck's worked hard to provide for their children. Katie and Dorothy were diagnosed with Type 1 diabetes at the ages of 6 and 3 respectively. This was huge burden for the family and everyone sacrificed for the health of the little girls. Jenny related, years later, that any fruit that could be purchased had to be saved for the diabetics. There wasn't much opportunity for entertainment at that time so the Beck children made their own fun playing in the irrigation ditch while their father and older brother worked at irrigating the crops and garden.
In 1939, at age 10, Jenny said good-bye to brother Svend when he enlisted in the Canadian army. It would be six years before she would see him again. It was a tense time for the family with little word as to his whereabouts and the knowledge that he would possibly be fighting against some of his German cousins as Katrina was born in Germany and still had ties there. Luckily, he was able to return after the war ended. By this time, Jenny was attending high school in Cluny. She had to board at the dormitory with other rural students and wasn't always able to get home for the weekends. She enjoyed the friendship of other girls her age and liked the independence she gained there. After graduation, Jenny enrolled in normal school in Calgary to become a teacher. Her first teaching position was at Three Hills Rural school north of Swalwell. She was responsible for the operation of the one room school grades 1 through 9 and lived in the teacherage there. Her biggest challenge came, not from the students, but from the maintenance of the school's furnace.
In June, 1951, Jenny and John Gordon met at a local dance and six weeks later, on August 6, they were married. Jenny transferred her teaching position to Carbon school and taught there until her first son, Daniel, was born in November, 1953. From then on, Jenny's family was the most important work she had. David followed in 1956 and Craig, was born in July, 1961.
Jenny had many activities to keep her busy while the boys were growing up. She helped John at harvest time, had a large garden every year, kept chickens and looked after meals and housework. In the winter, Jenny would help John with the outside chores but since she was never a morning person, she just pulled her snowmobile suit on over her nightwear and headed out so she could take her time getting dressed for the day after those chores were done. It wasn't all work either. John and Jenny loved to snowmobile in the winter with a group of friends and neighbors and, usually on a Sunday afternoon, they would travel many miles enjoying the fresh air and camaraderie on these jaunts. In the summer, they liked to go camping with their truck and camper. This was something they both enjoyed and continued until John was into his eighties. Their many trips took them to BC, particularly Fort Steele, Lost Lemon mine campgrounds, and Radium. Shorter expeditions might take them to Dickson Dam, Crimson Lake or just to Keiver's Lake for a weekend. They were even known to camp at Swalwell Dam and Frog Gap if they just wanted a night away.
Jenny had an artistic talent and tried many projects over the years including decoupage, knitting, crocheting, and sewing. She learned to hardanger embroidery just to challenge herself and completed several beautiful pieces to give away. She seldom kept any of her work for herself.
Jenny's greatest pleasure, after the birth of her own children, was the arrival of her eight grandchildren: Dean, Jeffrey, Ariel, Kealey, Sagan, Cree, Zach and Dallas. She could be an indulgent Grandma and if they wanted ice cream for breakfast, they got ice cream. The grandkids recall wonderful days spent with Grandma Jenny doing anything from playing dress up (with her wedding dress) to sleigh riding in July on the grassy hills east of the house. They played ball on the lawn, rode bicycles together, played loud music and sometimes watched inappropriate TV programs. Jenny loved to read and encouraged her grandchildren by reading to them, sometimes creating her own version of the stories.
Jenny was diagnosed with rheumatoid arthritis in 1994. This changed the course of things for John and Jenny. That fall they bought a house in Stettler and started on a new adventure that brought them both years of pleasure. They continued to go camping, with annual family campouts to Buffalo Lake, taking in local rodeos and helping their sons with various farm work. Jenny took her illness in stride and worked hard at keeping herself as mobile as possible. She endured the affects of the various drugs she was prescribed and never complained about her situation. Over the years, Jenny had both knees replaced as well as both hips. And still she walked as much as she could.
Once John started experiencing his own health problems, Jenny convinced him it was time for their next move and in September, 2013 they moved into the newly built Points West Living facility where they both lived out their years. John died in May, 2015 and Jenny continued living independently in their suite until she moved to the supportive living section in October, 2022.
Jenny was blessed with three great granddaughters, Leira, Maci and Everli and two great grandsons, Soren and Callen. The girls labeled her 'Great Jenny' and she deserved that title in every way. She lived with integrity, honesty and compassion. She was selfless and tried not to judge. She was an example of how to appreciate what she had not what she didn't have. Rest now Great Jenny!
Jenny was predeceased by her husband John, her oldest son, Dan, her parents, and all her siblings except her younger sister Kris. Jenny is survived by sons Dave (Betty-Anne) and Craig (Lori), her eight grandchildren, five great grandchildren, daughter-in-law Coleen and many nieces and nephews.
In keeping with Jenny's wishes, no formal service will be held. Jenny's ashes will be placed with John's by her family at a future date. In lieu of flowers, donations can be made to Alberta Diabetes Foundation at 1-020 Li Ka Shing Centre, 8602 112 Street, Edmonton AB, T6G 2E1 or a charity of your choice.


Share Your Memory of
Jenny