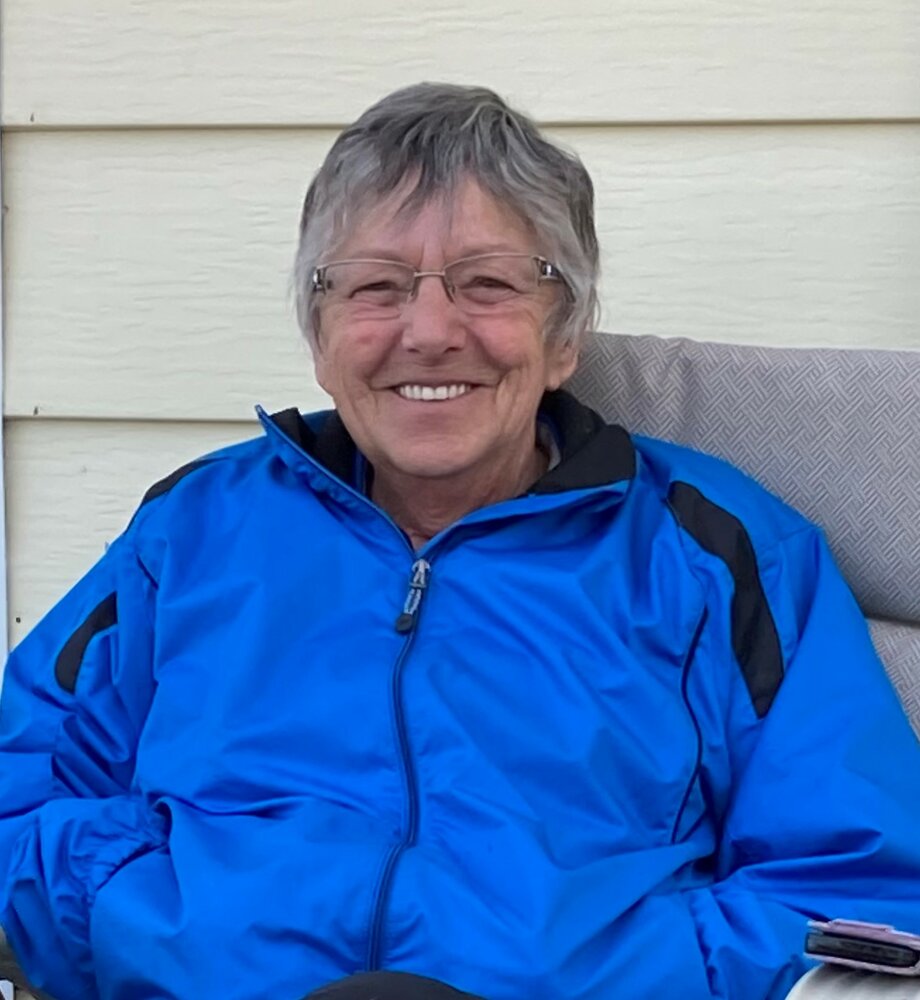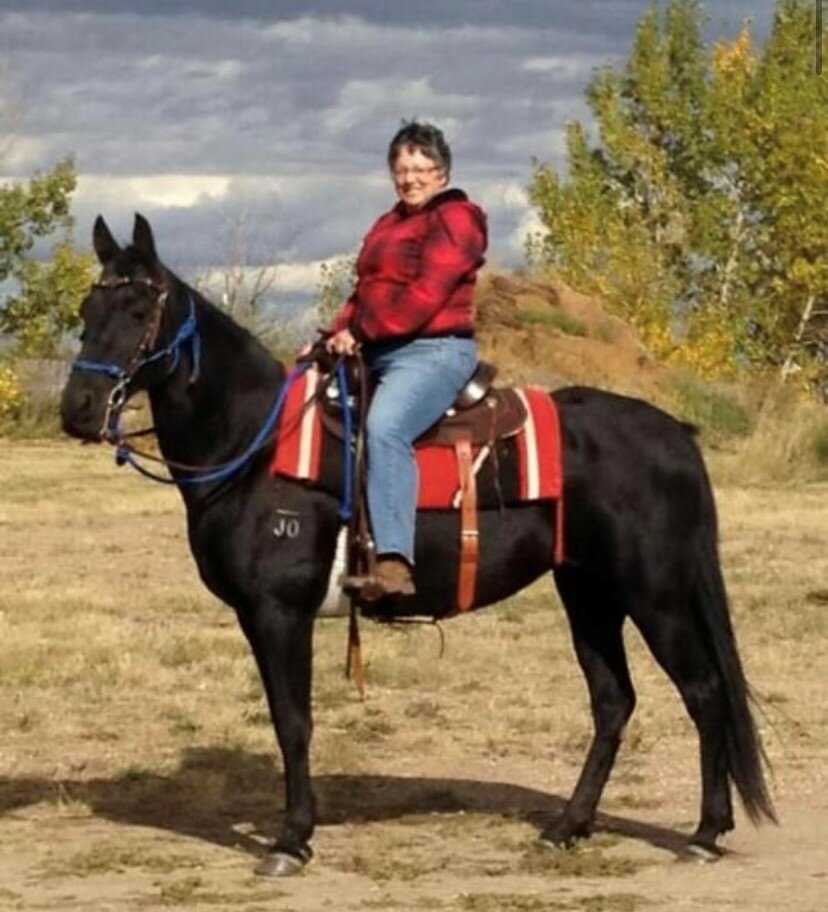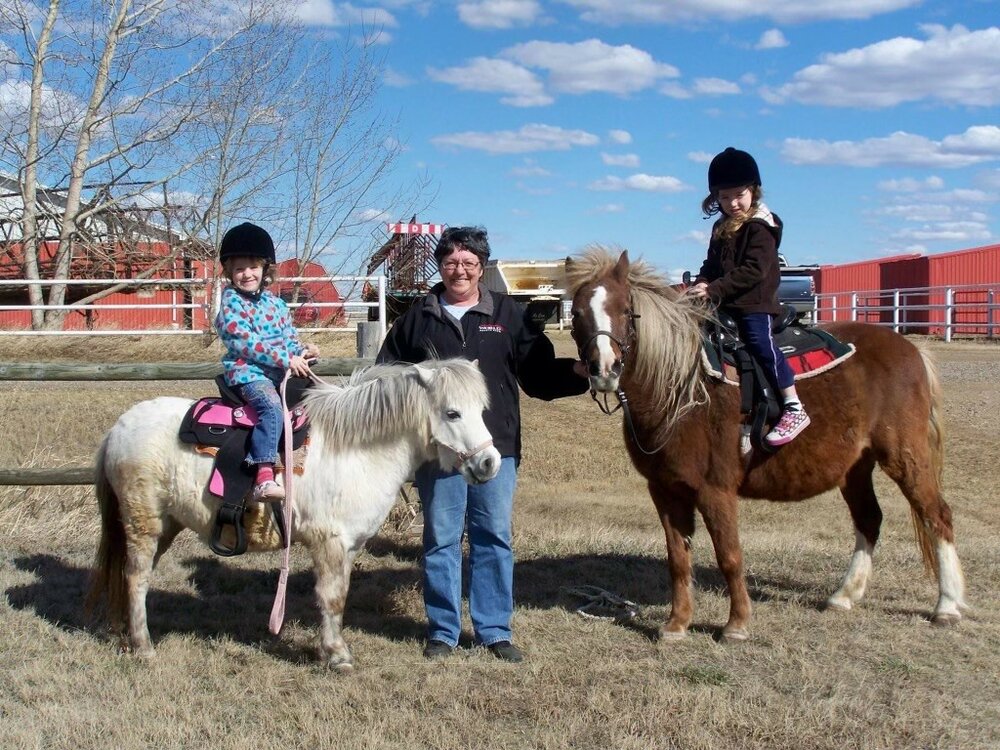 Celebration of Life
1:00 pm - 1:45 pm
Wednesday, August 17, 2022
Coronation Cemetery
500 Municipal Road
Coronation, Alberta, Canada
Graveside Celebration of Life - 1 PM Come & Go Luncheon - 2:00-5:00 PM

Get Directions
Come and Go Luncheon
2:00 pm - 5:00 pm
Wednesday, August 17, 2022
Coronation Community Hall
500 Municipal Road
Coronation, Alberta, Canada
Coronation Community Hall

Get Directions


Obituary of Linda Goulet
In Loving Memory
Linda Goulet
April 27, 1954 ~ August 8, 2022
Linda Lou Goulet of Coronation, AB passed away on August 8, 2022. Linda was born in Climax, SK on April 27, 1954. She was the second child of nine born to Louis and Luella McGuire. Linda grew up on her parent's ranch near Bracken, SK. This is where Linda developed her love of horses that lasted her lifetime.
Linda married Laurence Goulet in 1973. Together they raised three daughters, Monique, Victoria and Lauraine. Shortly after marrying, they moved to Hanna, AB where Laurence hauled oil. In 1976, the family moved to Coronation. Laurence and Linda began operating Goulet Trucking. Linda was a devoted wife and mother. She stayed home with the girls but also helped Laurence when she could. Linda was far from her family in Saskatchewan but she supported them as much as she could. Linda was a fun mom, always up for a picnic in the trees or a horseback ride. She enjoyed cooking big meals and hosting others. The coffee pot was always on at her house for anyone that stopped by for a visit. She also kept in touch by talking on the phone. She was a member of the Oil Wives Club, Can West Racing Association, Minor Sports, 4H, Food Bank, and delivered meals on wheels. Linda volunteered for all of her children's activities. She never missed an event. The family travelled to Disneyland, Disneyworld, and Expo. When the girls were teenagers, Linda started training Thoroughbred racehorses, first, on the bush circuit in Alberta and then Marquis Downs in Saskatoon. Linda made many friends at the track that became like family. She was an accomplished trainer for many years but gave it up when the grandchildren were born. Linda came home to be the best grandma ever. She was able to focus on her grandchildren, her yard and flowers. Linda's thumb was green, she could bring any plant back from the dead. She was loyal to feeding all kinds of birds in every season. Linda cared for Laurence during his illness and missed him very much after he passed. The last few years Linda enjoyed bus trips with her sister, camping, travelling to watch baseball , bull riding and Indian Relay Races. She was a hard-core curling fan in the winter. Linda's short time on earth was spent working hard but also having fun. People and horses were important to her.
Linda is survived by her daughters Monique (Wil Tourangeau), Vickey (Joe) Horkoff, their daughter Breanna and Lauraine Goulet and daughter Summer;
siblings: Barbara (Arnold) Wickstrom, Martha (Mike) Clark, Velda McGuire, Pat (Barbara Ann) McGuire, Kathy (Dave) McGuire, Maxine (Gary) Flater, Bonnie (Neil) McCuaig; numerous nieces, nephews, other family and many dear friends.
Linda was predeceased by husband Laurence, parents Louis and Luella, brother Mike, parents in law Victor and Cecile, brothers in law Danny, Charlie, Butch, and Lea.
In lieu of flowers, memorial donations may be given to The Home Away from Home room at the Coronation Hospital.
Celebration of Linda's Life
Wednesday, August 17, 2022
Coronation Cemetery at 1:00 PM
to which all are invited prior to a
Come & Go Luncheon
Wednesday, August 17, 2022
2:00 ~ 5:00 PM
Coronation Community Hall
Coronation, Alberta
Memorial Donations may be made to Home Away From Home Room
c/o Coronation Hospital Foundation or a charity of your own choice.
Parkview Funeral Chapels & Crematorium
403-882-3141 or 403-578-3777
"Every Life Lived Is Worthy of a Celebration"
Dean Ross Verna Rock Corinne Adair Calvin Blauel Shannon Shirley Matthew Kneeland


Share Your Memory of
Linda