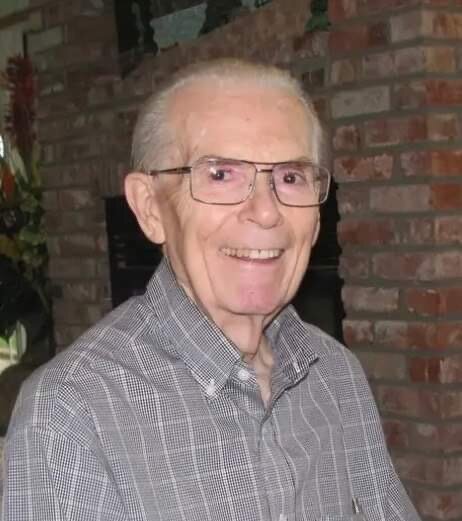 Obituary of Russell James Johnston
Please share a memory of Russell to include in a keepsake book for family and friends.
Russell James Johnston passed away peacefully at the age of 88 years old on July 3, 2022.
Russ was born in Gull Lake Saskatchewan to Robert (Bob) Johnston and Mae Johnston (Blomfield) in 1934. He lost his father at the age of 8, leaving his mother with 5 young children. Her extended family provided critical support to Mae and were an important part of Russell's upbringing. After completing high school in Gull Lake, Russ went to work for the Royal Bank, moving his family many times to different locations in Saskatchewan as his career progressed. He moved to Stettler in 1976, opening a credit union there. After leaving the credit union, he worked with several businesses in finance as well as working in real estate before operating his own realty office.
Russ met his best friend and love of his life in high school, Cecilia (Cecile) Faith O'Connell. They were married July 9, 1956, and created what Russell considered his greatest legacy – his family. He and Cecile chose to join the Church of Jesus Christ of Latter-Day Saints (Mormon) and it became central to the family and social life. Then enjoyed many family camping trips and shared holidays with extended family. After raising their 6 children, Russ and Cecile enjoyed travelling, but were especially fond of spending winters in Hawaii.
Russell is survived by his wife, Cecile and his 6 children - Lauren (Ray) Troppmann, Kathryn (Jean René) Bérubé and their 4 children and 2 grandchildren, Robert (Dawna) Johnston and their 4 children and 7 grandchildren, Janet Warner (Darcy) and her 8 children (Rod Koide) and 3 grandchildren, Lisa Muhlbach (Paul) and her 4 children (John Taylor), Kristin Snelgrove (Ashley) and their 3 children. Russell is also survived by siblings, Ray (Margie) Johnston and Larry (Sandy) McLavish. He was predeceased by his brothers Lloyd Johnston, Leslie Johnston (Sharlene), and sister/brother-in-law Kathleen Olson (Johnston) and Ted Olson.
The funeral service will on Monday, July 18, 2022 at 11:00 A.M at The Church of Jesus Christ of Latter-Day Saints, Stettler, Alberta. His family will be present to welcome loved ones.
In lieu of flowers, please send memorial donations to the Parkinson Association of Alberta
https://interland3.donorperfect.net/weblink/weblink.aspx?name=E353999QE&id=5&fbclid=IwAR1LTBnBI9c9DFEzRjPbgQAdCmpOEQ2CCvOPUGHezXfB_yVWXcmeRD_Ztlk
Memorial Service
Monday, July 18, 2022 at 11:00 A.M.
The Church of Jesus Christ Of Latter-Day Saints, Stettler, Alberta


Share Your Memory of
Russell