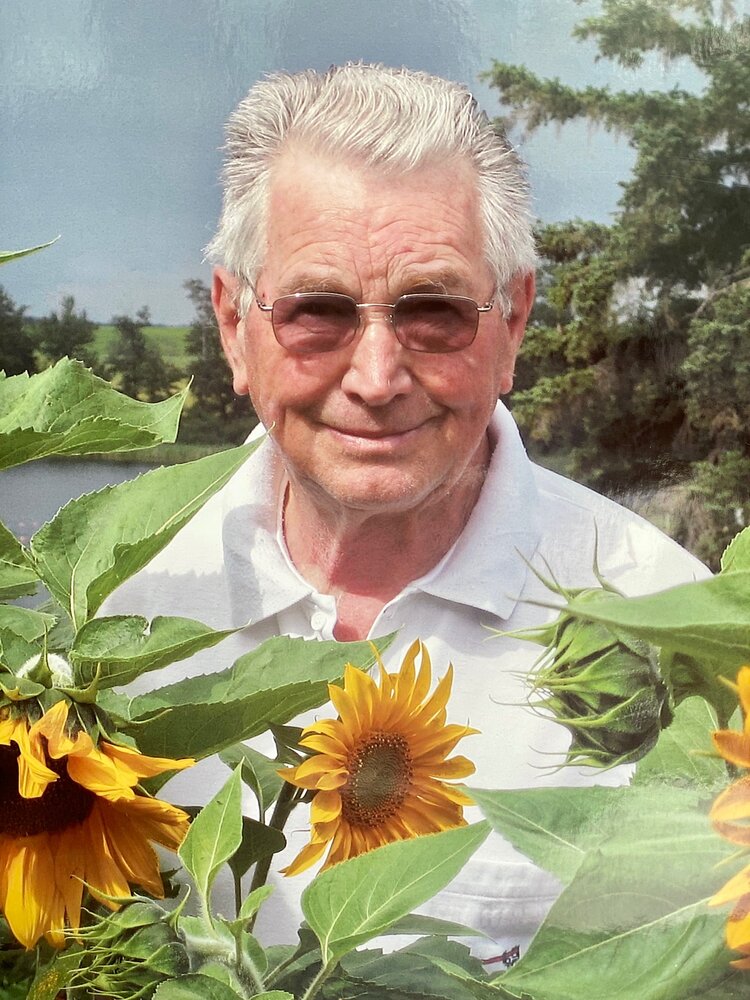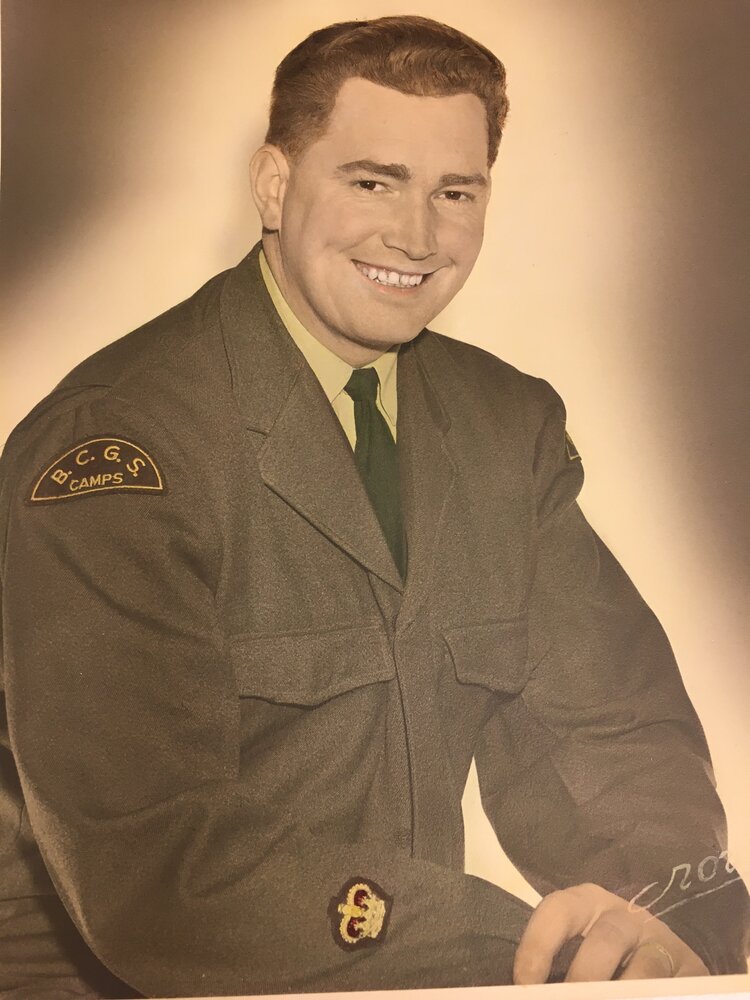 Heartland Chapel
2:00 pm - 3:00 pm
Friday, June 17, 2022
Served by the Stettler Funeral Home & Crematorium
Box 1780
Stettler, Alberta, Canada
4037423422

Get Directions


Obituary of Lloyd Charles Dahl
Please share a memory of Lloyd to include in a keepsake book for family and friends.
Lloyd Charles Dahl 1929 - 2022
Lloyd Charles Dahl was born on February 7th, 1929 in Donalda Alberta to Clarence & Hjordis Dahl. He was the firstborn of five children which included Gordon, Henry, Shirley and Rodney.
Growing up, Lloyd attended the Beuna Vista School. His childhood was spent farming land, mainly by hand and helping others in the Donalda area with their farms during the war.
In 1945 Lloyd left Alberta and moved to BC to start working in the logging industry.
In 1952 Lloyd joined The Royal Westminster Regiment in BC which was an army reserve unit in New Westminster BC. He was trained in guns and motors. Being a farm boy the rifles were easy to learn.
In 1952 Lloyd married Lillian and in 1954 started raising his family in Maple Ridge BC. Lloyd also started working for the federal correctional system. He was tasked with the new program of building campgrounds and provincial parks including building roads and bridges through rugged terrain. One of the bigger shining jewels of his park development in BC during this time was the development of Garibaldi Park and Alouette Lake recreational areas.
In 1966 Lloyd took a position as a correctional officer in the Northwest Territories. He continued to develop campgrounds through his years working in Corrections. During this time he developed ten different campgrounds including Pontoon Lake, Prelude Lake, Long Lake, Prosperous Lake, Reed Lake, Cameron Falls, Yellowknife River, Franks Channel, Hay River at Alexander Falls & Lady Evelyn Falls. Later, he became the Director for the Translating & Interpreter Corps even having a chance to visit the United Nations.
In 1976 Lloyd moved back to Alberta and took a job with the Village of Alix as the Recreational Director/Weed Inspector/Development Officer/Town Operations Superintendent. During his time working at the Village of Alix he developed and redesigned many parks and playgrounds around the community. He also developed the Alix Lake Campground and the Haunted Lake Campground north of Alix.
In 1987 after retirement, Lloyd continued volunteering and dedicating his love of the environment by focusing on the Alix Lake Nature Trail. He helped to develop the beautiful nature trail around the Alix Lake including building a gazebo, bird watching blind, bird houses and Points of Interest signage. Lloyd remained active with the Nature Trail still walking at least a portion of the trail until he was 90 years old.
Lloyd remarried in 2017 at 88 years of age to his wife and long-time partner Arlene.
Lloyd also received the Emerald Award for Lifetime Achievement at age 90. The Emerald Award is a prestigious provincial award given to those showing stewardship, ingenuity, dedication, and hard work resulting in a healthier environment. Lloyd loved to travel and experience new countries with his family. He loved music and playing in bands since childhood. He was a proud and devoted family man and always treated people with kindness.
Lloyd passed away on May 19th in Ponoka Alberta.
Lloyd will be forever missed by his loving family: wife Arlene; daughters Lou-Ann (Kevin) Shepherd of Red Deer, Karyn (John) Dick of Brookswood, son Garry (Amanda) Dahl of Sylvan Lake: Arlene's children: daughters Sandra-Lynn (Adrian) Johannson of Edmonton, Jeanette Larche of Nanaimo, sons Troy (Michelle) Patton of Hudsons Bay, Scott (Christy) Patton of Winnipeg; grandchildren: Crystal, Dustal and TJ; great grandson: Holden; brothers: Henry (Gladys) Dahl of Stettler, Rodney (Diane) Dahl of SV Norglenwold; sister: Shirley (Alec) Salmon of Bashaw.
Lloyd was predeceased by his parents Hjordis and Clarence Dahl; brother Gordon (Loverna) Dahl; daughter Elizabeth Arden and former wife & mother of his children Lillian Dahl.
Funeral Service for Lloyd will be held
Friday, June 17, 2022 at 2:00 pm.
at the Stettler Funeral Home, Stettler, Alberta.
Donations in memory of Lloyd are gratefully accepted to
Alix Nature Trails Society, C/O Arlene Gauthier, Box 266 Alix, Alberta T0C 0B0


Share Your Memory of
Lloyd