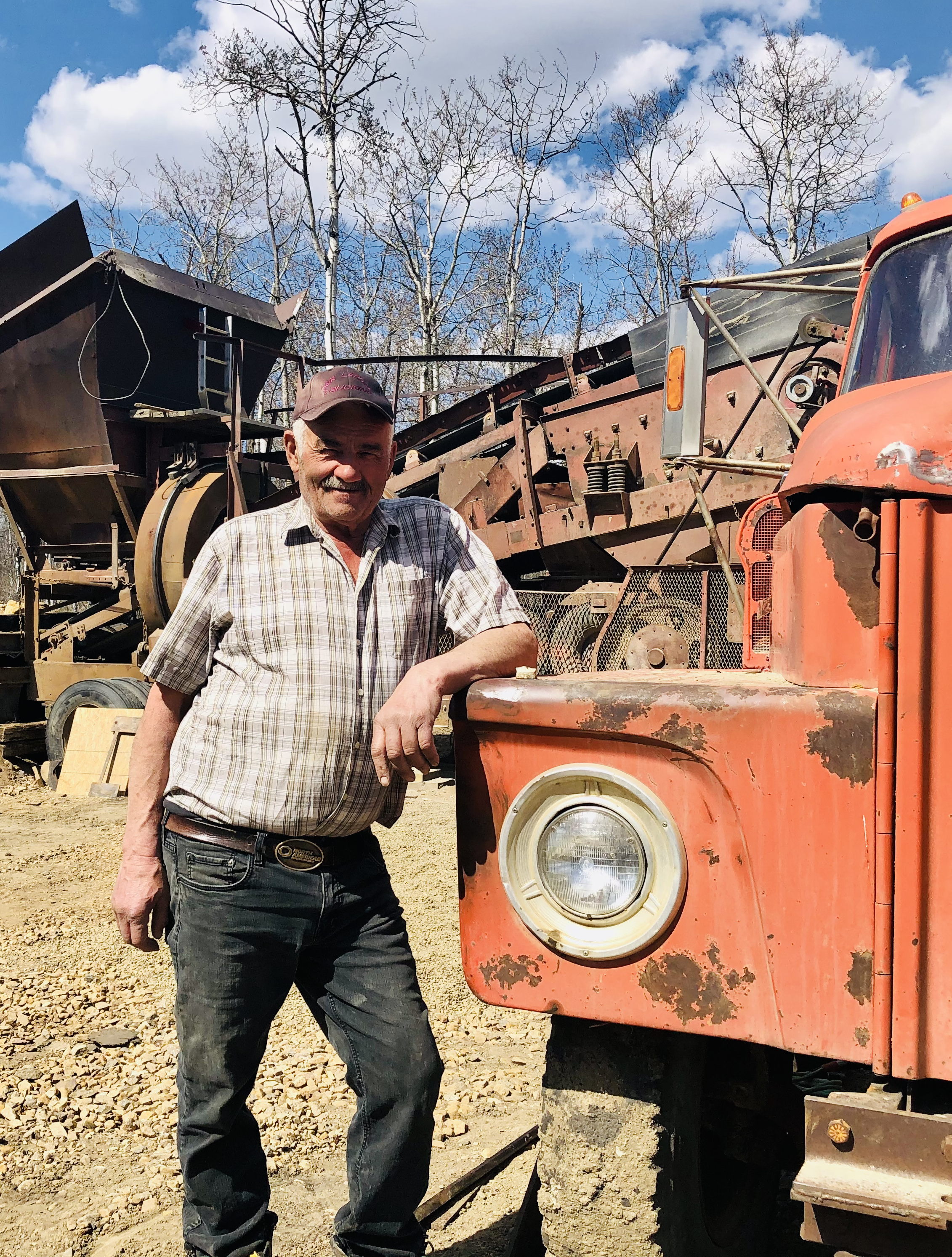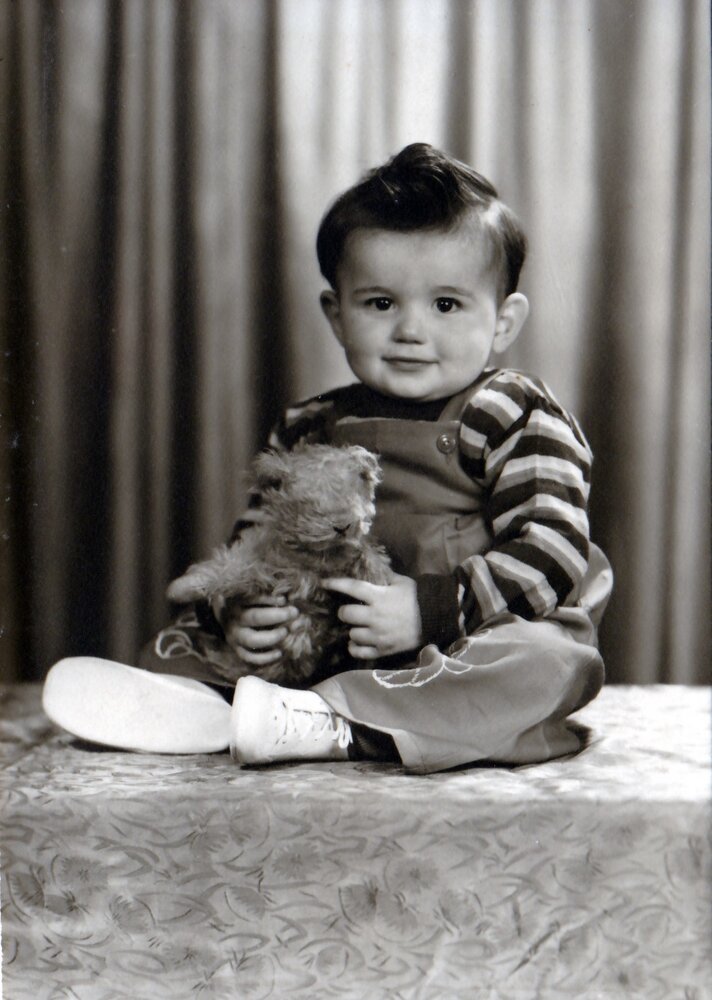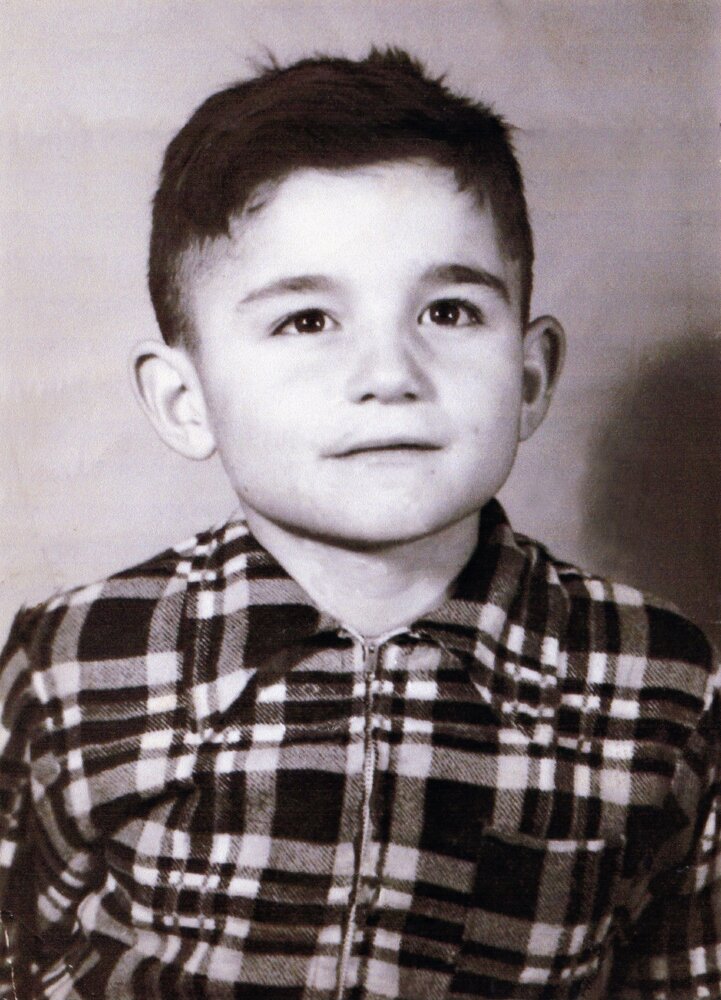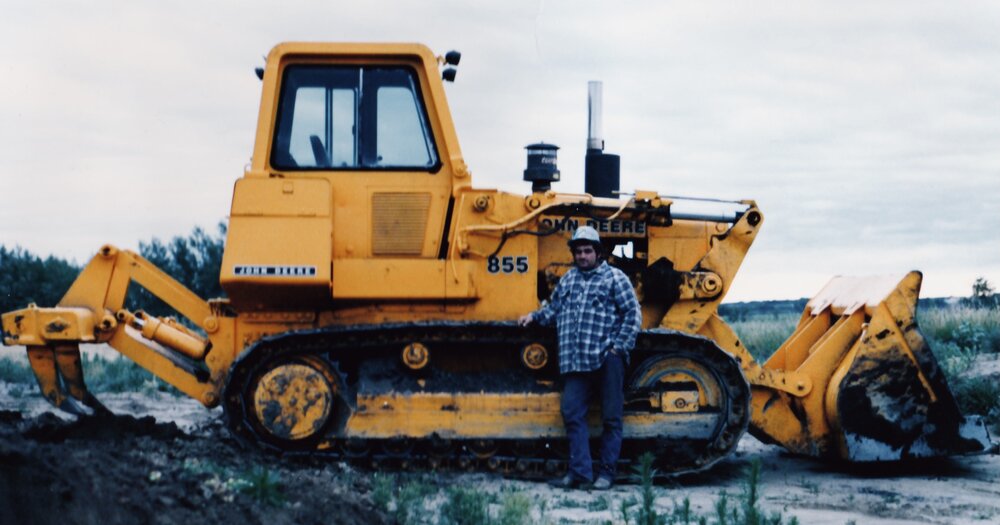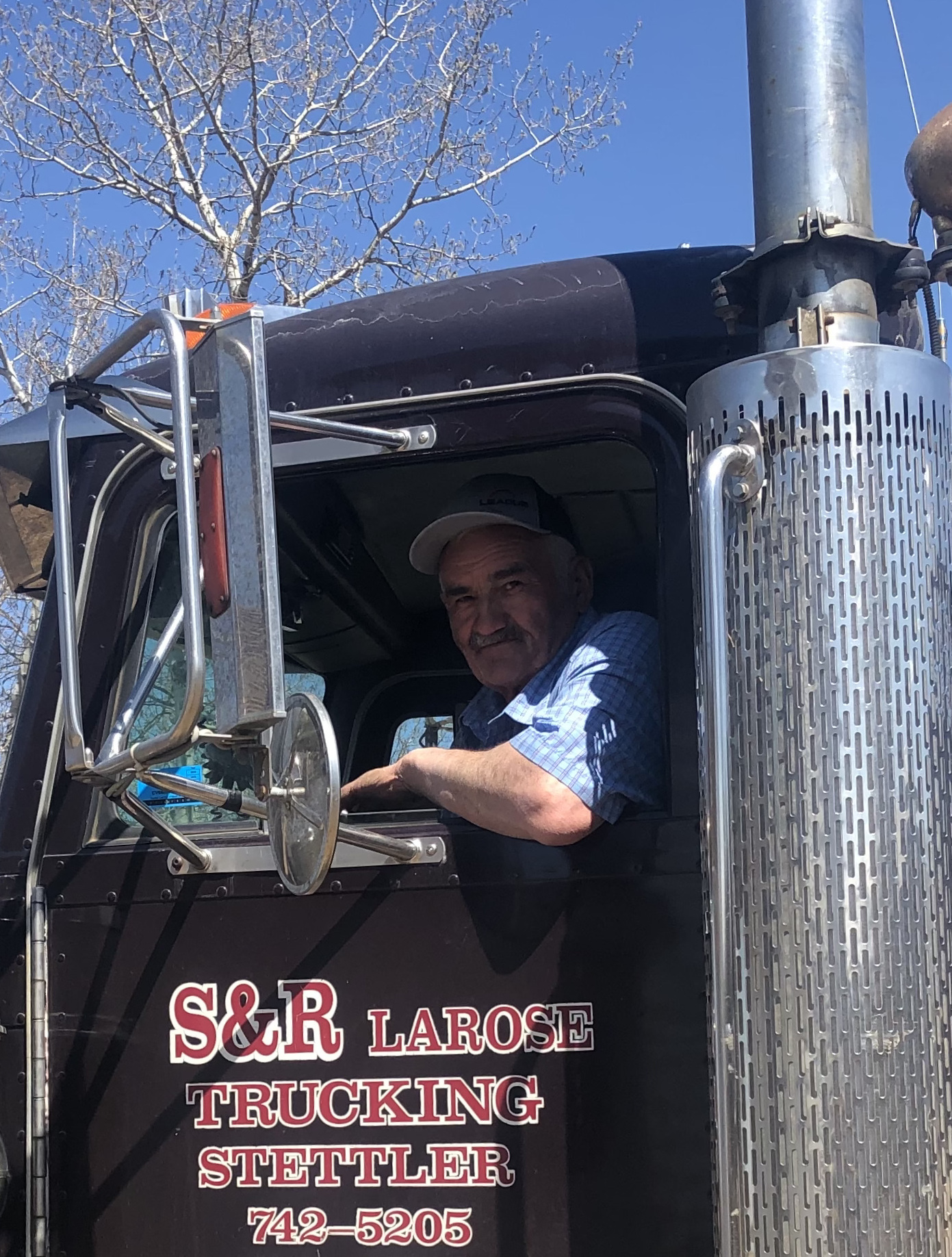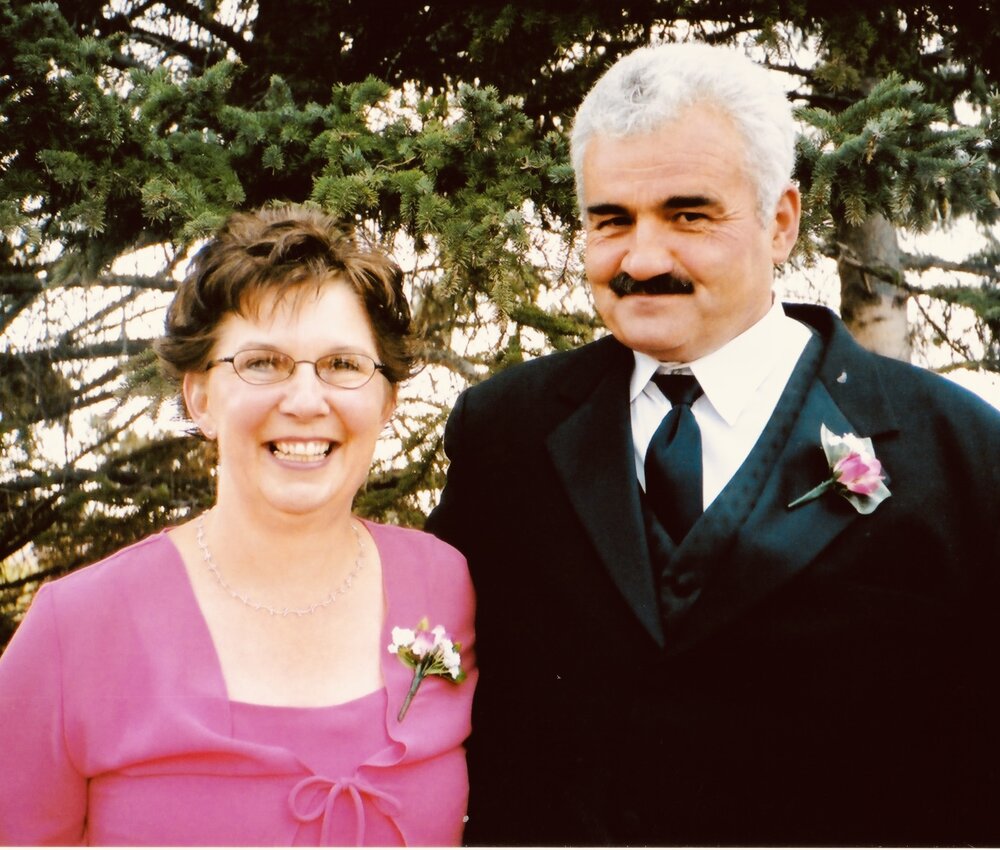 Celebration of Steve's Life
2:00 pm - 3:00 pm
Saturday, May 14, 2022
Stettler Funeral Home & Crematorium
Box 1780, 4707-70 Street
Stettler, Alberta, Canada
403-742-3422
Celebration of Steve's Life

Get Directions


Obituary of Steve LaRose
Please share a memory of Steve to include in a keepsake book for family and friends.
In Loving Memory of Stephen Roy LaRose "Steve"
September 3, 1950 ~ May 6, 2022
Stephen Roy LaRose was born in Stettler, Alberta on September 3, 1950 to Roy and Aline LaRose. He was raised in Stettler and attended Stettler School from Grade 1 to 12. As a child, Steve loved the earth and nature, camping, fishing, skating and hunting. He loved visiting his grandparents ranch near Buffalo Lake during summers and developed a lifelong love of the area. At the age of 12, Steve had more on his mind than schooling. He began running equipment for his dad and by the age of 14 he was working for his dad's company, "Roy LaRose Sand and Gravel." By 17 years of age, Steve was very proud to receive his Class 1 License, and he never looked back from that day forward. Over the years he worked for many Construction Companies, Roy LaRose Sand and Gravel, LaRose Construction, Wilfort Construction, Border Paving, Local 955 Union and Stoneway Crushing. While working with John Krieger at Stoneway Crushing, Steve spent time crushing gravel in the Yukon, one of his most treasured experiences often talking of how he would love to live there one day. Dirt, gravel, sand, construction and trucking were truly in Steve's blood and he was very skilled at what he did.
Steve met the love of his life Rosalind, in 1971, and they were married in 1973. Together they raised four children: Stephanie Claudette, Stuart Anthony, Shane Justin, and Leadham Roy Devin, providing a comfortable and safe home with many adventures and lots of laughs. Later on, they had the joy of being blessed with four beautiful grandchildren: Stephen Bradley Ira, Beauregard Kyler Ira, Taryn Marie, and Van Rain, Steve was a playful Papa and was absolutely smitten with each one of the grand kids. He would light up at the mention or sight of them and wasn't afraid to be silly in order to make them laugh.
Steve was a dreamer, always dreaming of bigger and better, in 1975 he announced one day to Rosalind "I gotta quit this job (Border Paving), if I'm not happy with what I'm doing, I better change it." S & R LaRose Trucking was established, sacrificing his most treasured Chevy pickup truck as collateral. Steve never looked back. Steve was one of the hardest workers we ever knew always stating, "it's not work, it is fun!", he was gifted in many ways and did not rely on mechanics or other tradesmen to do his work.
Life offered Steve so much enjoyment, he was proud to bring home trophies from racing his Blizzard Skidoo with No Fear! He received his Deep-Water Diving Certificate with his friend Leon Newton, enjoyed many great hunting trips, played hockey and coached many of Stuart's hockey teams, and loved to travel and holiday.
Day to day, he spent loads of quality time with his children and all their friends, he called them his adopted kids, loved to tease them and be teased, and nicknamed many. Steve received a few nicknames in return, John Belushi and Burt Reynolds, Paul Bunyan of Stettler, King Pin, Silver Back, Sugar Bear (always eating candy with his pockets full), and most recently Cotton Ball. He was a gentle giant, who accepted all and never judged.
Steve held high respect for the Veterans and our freedoms. He was a very proud and dedicated Legion member, becoming the President of Stettler Branch No. 59 in May 2017 to current.
Through the 90's to early 2000's Steve spent a great deal of time working in the oil sands at Ft. McMurray but was happy to return home and step back into running his own business alongside his oldest son Stu in recent years.
The property and home where Steve and Rosalind reside was always a dream for Steve. At the age of 12, his dad would drop Steve and his brother Richard off on this property before daybreak and the boys would hunt all day, with their dad returning at dusk to pick them up. In later years, when Steve would pass by the property, he always said, "I'm going to buy that place some day and years later the dream became reality for him, becoming the proud owner on December 31, 2011. Steve was most excited when Stuart purchased a gravel crusher in July 2019. This took Steve back to his early years, crushing gravel and bonding with his family on his own property. He enjoyed the beautiful land, sunsets and the wondrous view there until his death on May 6, 2022.
Steve will be forever missed by his loving family, wife of 49 years Rosalind LaRose; daughter Stephanie (Layvon) Hadley and grandsons Stephen and Beauregard; sons: Stuart LaRose, Shane LaRose (Erin) and grandson Van, Leadham LaRose (Sarah) and granddaughter Taryn; siblings: Yvonne Stewart (Doug), Jen Konschuh (Gary), Valerie Kennedy (Kim), Doreen LaRose, Donna Gendre (Denis) and Rod LaRose (Elaine); sisters in law and brother in law: Judi LaRose, Phyllis Chick, Shirley (Jack) Nixon and George Chick; numerous, nieces, nephews, other family and many dear friends, neighbours, work associates and his many "chosen children." Steve was predeceased by his parents Roy and Aline LaRose, sister Mary LaRose, brother Richard LaRose, parents in law Albert and Iris Chick, sister in law Beatrice Wilson and step grandson Jordon Boire.
Celebration of Steve's Life ~ Saturday, May 14, 2022 at 2:00 P.M. ~ Stettler Funeral Home, Stettler, Alberta
Donations in memory of Steve are gratefully accepted to the Stollery Children's Hospital, Indian Residential School Survivor's Society or a charity of the donor's choice.


Share Your Memory of
Steve