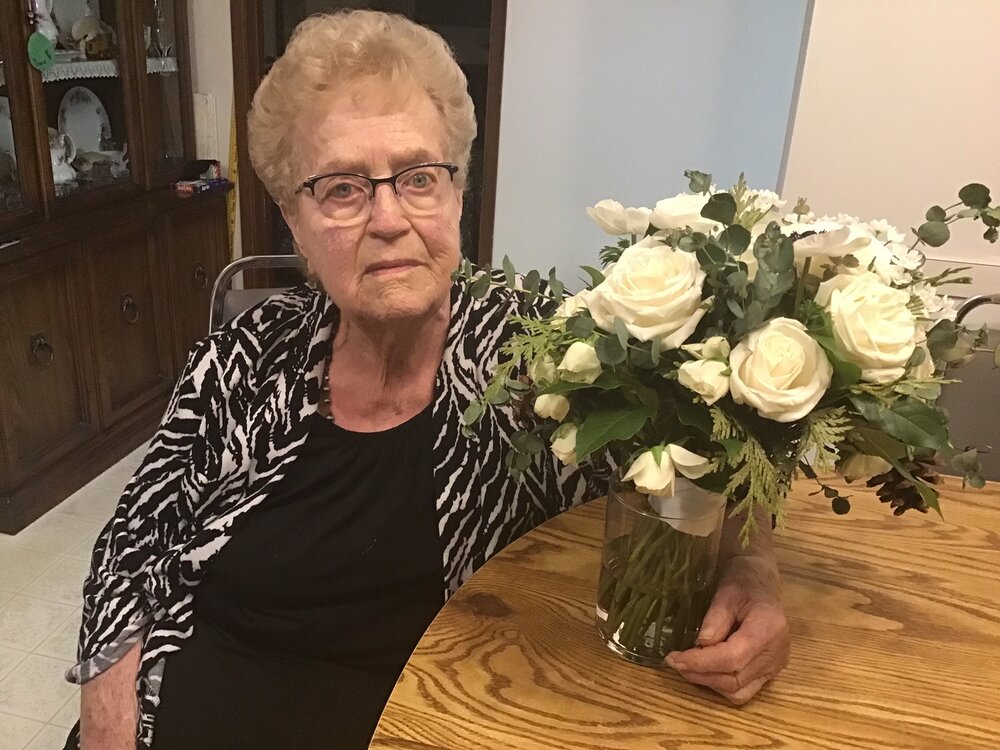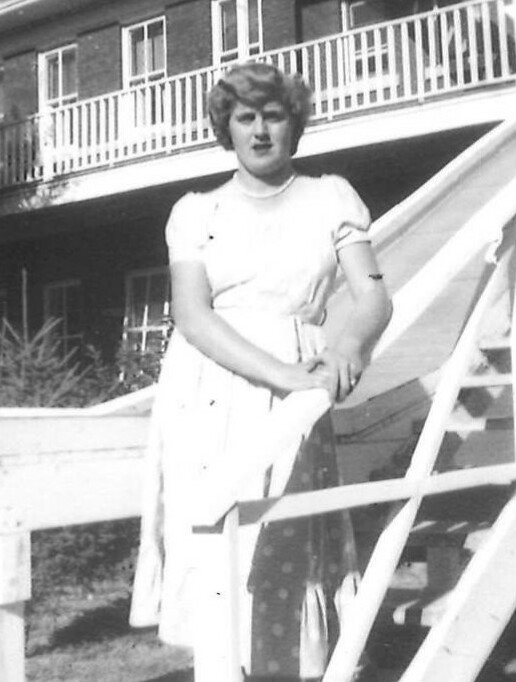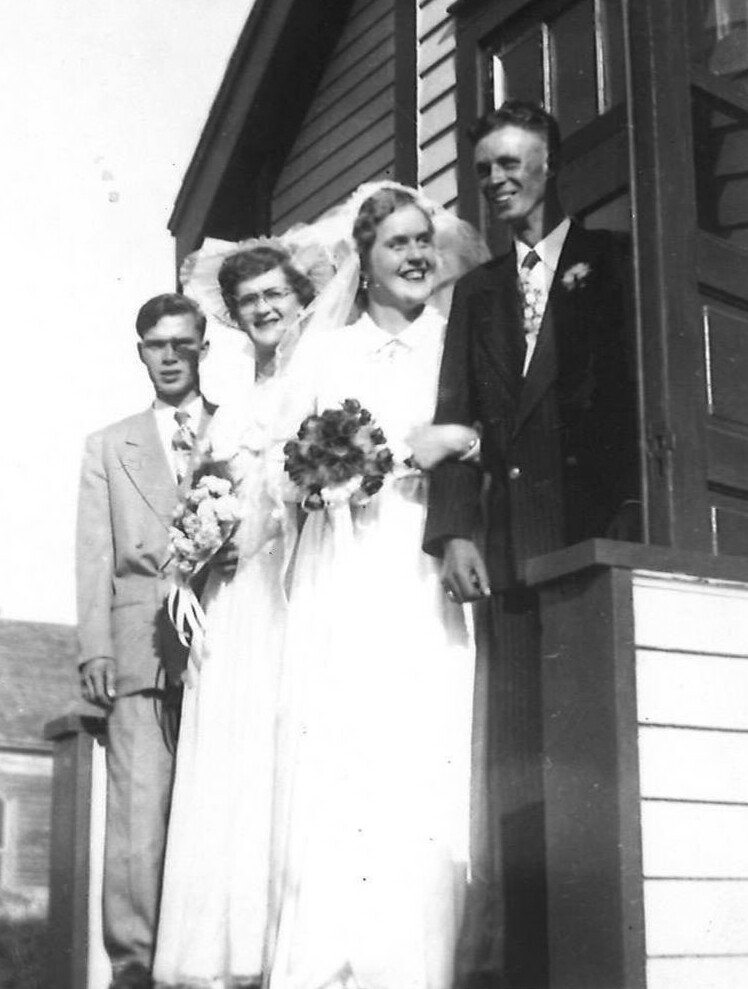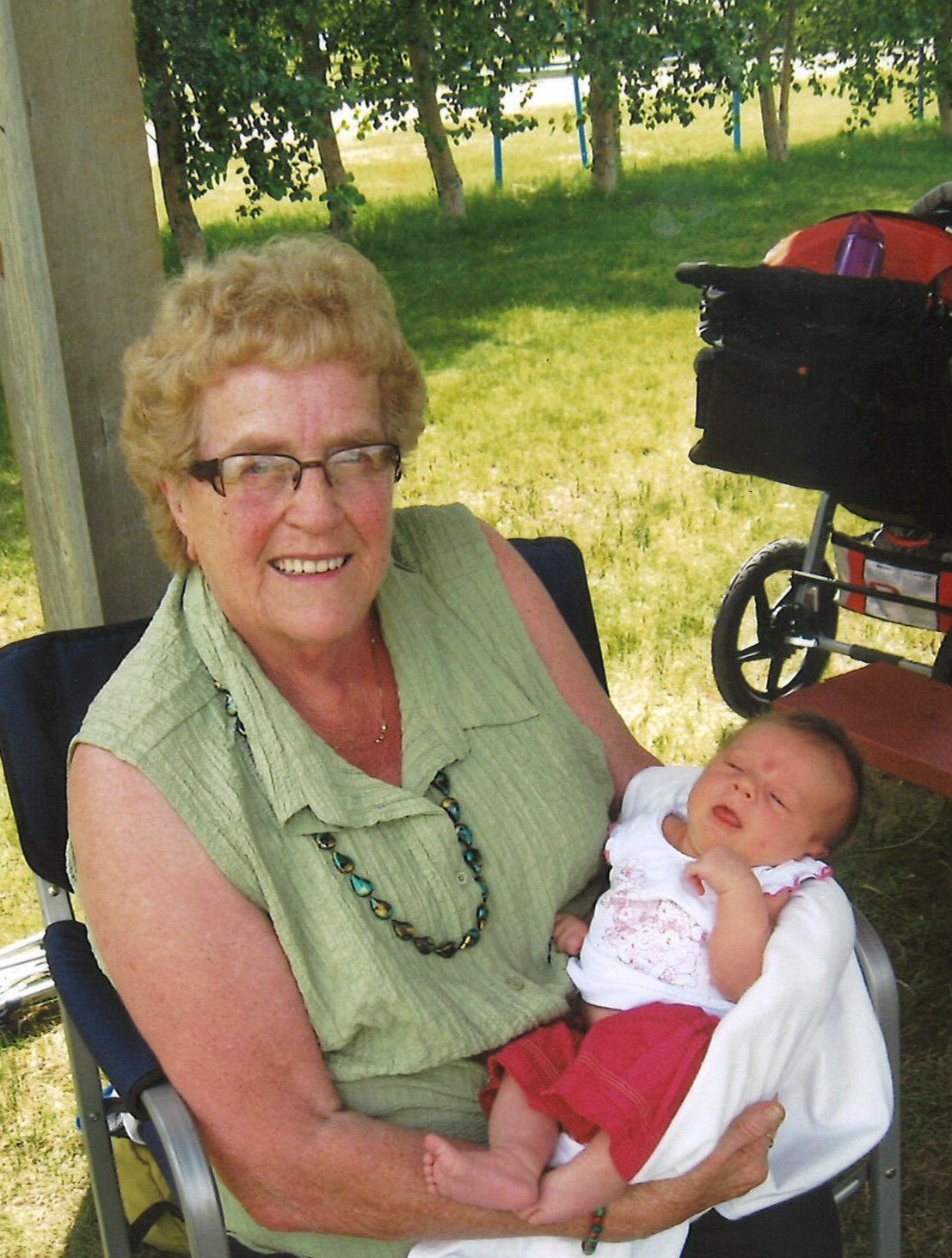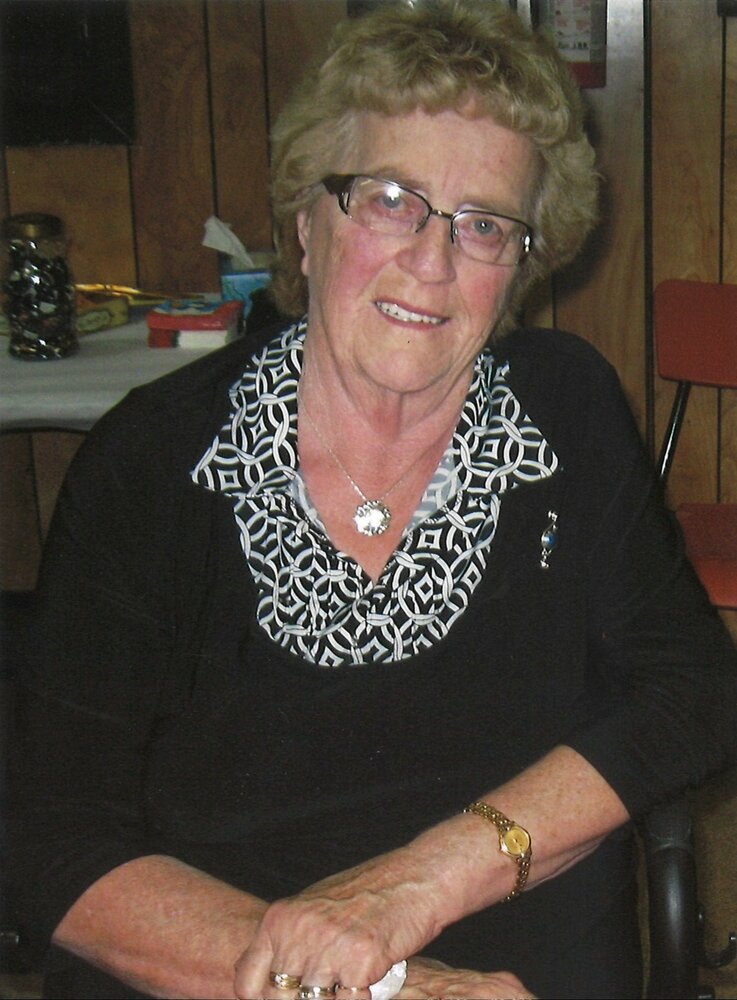 Funeral Service
2:00 pm - 3:00 pm
Thursday, March 17, 2022
Castor Knox United Church
5101-49 Street
Castor, Alberta, Canada

Get Directions


Obituary of Doreen Wilson
Please share a memory of Doreen to include in a keepsake book for family and friends.
Doreen was born to Ferd and Tina Blumhagen on March 20, 1934 in Fox Valley, Saskatchewan. Mom attended Strassfeld School in Saskatchewan. Mom's family moved to the Bulwark area in 1942 and she attended Evergood, Bulwark and Stettler schools where she completed grade 9. When mom attended Bulwark school her and her friend Joan Newman decided to play hooky. They went to the old swimming hole that was across the road from the school so needless to say they were caught skipping. After punishment at home mom never did that again. In 1950 when she was 16 she went to work at the Castor hospital in the laundry and kitchen. In the fall of 1951 mom and her sister Agnes, and friends Violet and Delores took the train to Summerland, BC to work in the Cannery where mom's aunt Susan Schrieber was the supervisor. They came back to Alberta in December. In January mom stayed with her cousin Irna Frank to help look after their family as she recuperated from surgery. Mom then stayed with Bud and Lucy Marshall to help Lucy after her surgery.
Mom and dad met through her brother Stan in 1950. They were married August 24, 1952 at the Knox United Church in Bulwark. Mom's maid of honor was her sister Agnes and dad's brother Gerald was his best man. The reception was held at mom's parent's house where about 30 people attended and after their short honeymoon to Calgary returned to Fleet. They stayed and worked for Percy Slemp where their first child Sandra was born March 30, 1953. In September 1953 they moved to Vernon where they stayed with Dad's parents while he worked in the lumber industry. They returned to Alberta in January 1954 and stayed with mom's parents. Their second child Linda was born February 20, 1954. In April dad and mom moved to Ray Lundy's where they lived and worked for the next 12 years. While there dad raised his own cattle and rented a quarter of land.
It was during this time the rest of our family arrived. Diane born July 18, 1955, Ruby born November 18, 1957, Brian born June 13, 1959, Brenda born June 21, 1960, Cheryl born October 10, 1961, twins Dale and Darcy born September 12, 1962, twins Tina and Tim born January 21, 1966. Our family of 11 children and the 7 Lundy children were like one big family. Spending many hours playing in the tires, climbing in the old threshing machine, building tree houses, riding horses and playing in the barn. Grandma Lundy would spoil us all by letting us wear her fur hats, wear her jewelry, and drink tea with store bought cookies. In 1966 our lives really changed as dad went to work for Percy James. Both families had tears as we left the Lundy farm as we wondered how we'd ever survive being separated. However, our families have remained good close friends to this day. We were thrilled to move into our new home, we lived with Percy in his house. The house had running water, two indoor bathrooms, four bedrooms and a telephone. The novelty of running water kept the toilets flushing continuously for the first couple of days.
In 1974 they moved into Castor where mom continued to work for Paintearth Gas Co-op for 20 years and dad worked for the County of Paintearth. After retirement they enjoyed bus trips with good friends Lawrence & Elsie Hoffart and enjoyed camping and fishing.
After dad passed away in 1996 Mom continued to take many bus trips with friends and family.
Mom enjoyed being involved with the Museum and spending time with the ladies of the knitting and birthday clubs. The children, grandchildren and great grandchildren brought many hours of fun and enjoyment that was a huge part of her life. Mom welcomed all visitors with an open heart into her home to enjoy a cup of coffee, a visit, a meal or a friendly game of cards.
Mom spent many hours outside enjoying her beautiful flowers. Mom kept herself very busy doing crafts, crocheting afghans for her children, grandchildren and great grandchildren and also spent many hours on her iPad. She also enjoyed taking drives in the country and looking for wild flowers.
Mom was fortunate to stay in her home with the love and support she received from her family and the Home Care team.
Doreen will be lovingly remembered by her children Sandra (Bob) Perreault, Linda (Ed) Manz, Diane (Wayne) Seth, Ruby Wilson, Brian (Valerie) Wilson, Brenda Wilson (Vern Rumsey), Cheryl Renschler, Dale Wilson, Darcy Wilson, Tina Wilson, and Tim (Diana) Wilson; her grandchildren Rob (Vanessa) Perreault, Karla Perreault, Jason (Pam) Manz, Amanda (Michael) Buck, Brad (Terrin) Manz, Angela (Shane) Buchan, Jennifer (Michael) Creasey, Cory (Kelsey) Seth, Heather Wilson (Blake Birkett), Grant (Megan) Wilson, Krystal Renschler (Ceri Rees), Alissa Renschler (Todd Batke), James Wilson, Jenna (Paul) Spronken, Jocelyn Wilson, and Janine Wilson; her great grandchildren Chloe Manz, David and Zoey Buck, Ali, Kinley and Nathan Manz, Qwynn, Ethan, and Addison Buchan, Dylan and Tyler Creasey, Jayden, Morgan and Claire Seth, and Isabella Wilson; her sisters and brothers Agnes (Tony) Kontrimas, Bill (Faye) Blumhagen, Edith Van Loon (Bob Gibbard), Gerald (Irene) Blumhagen, and Larry (Audrey) Blumhagen; sisters and brothers in law Rose Blumhagen, Calvin (June) Wilson, Louise Albrecht, Jim Wilson, Joan Dahl, Jean (Bob) Wiggins, and Doug (Bev) Sorensen; the Lundy families; numerous nieces, nephews, other family and dear friends.
Doreen was predeceased by her husband Dennis Wilson; her son in law Darren Renschler; her great granddaughter Rowan Wilson; her brothers Alvin and Stan Blumhagen; her parents Ferd and Tina Blumhagen.
A funeral service for the late Doreen Wilson will be held on Thursday, March 17, 2022 at 2:00 PM at the Knox United Church, Castor, Alberta. Donations in memory of Doreen are gratefully accepted to Our Lady of the Rosary Hospital Foundation – PO Box 329, Castor, AB T0C 0X0, Castor and District Museum Society – PO Box 479, Castor, AB T0C 0X0 or to a charity of the donor's choice.


Share Your Memory of
Doreen