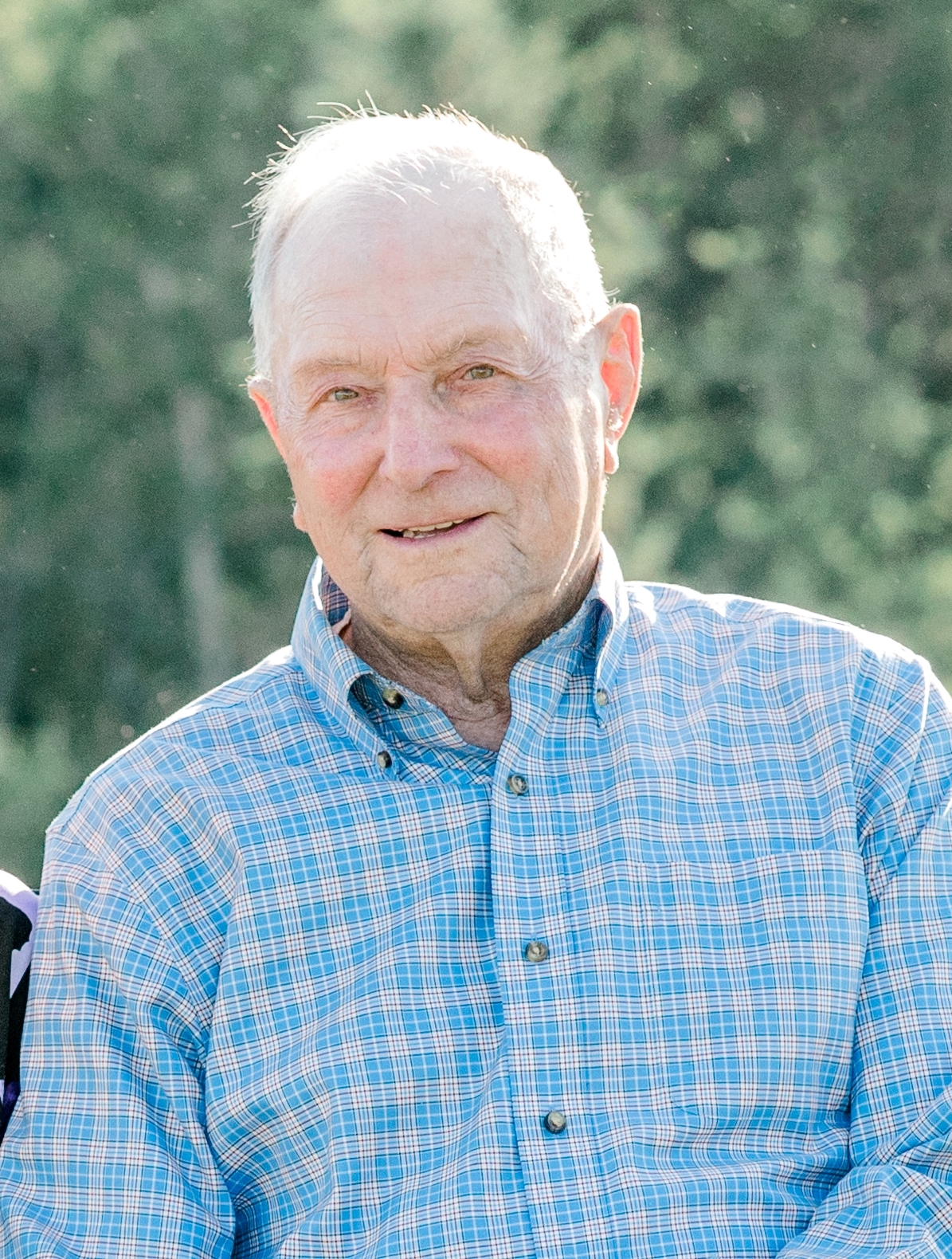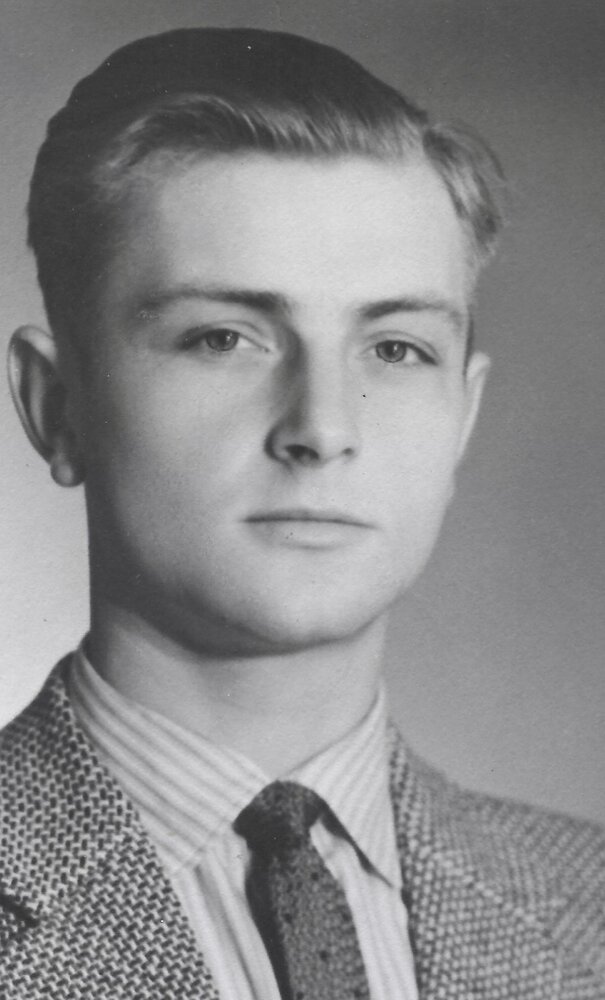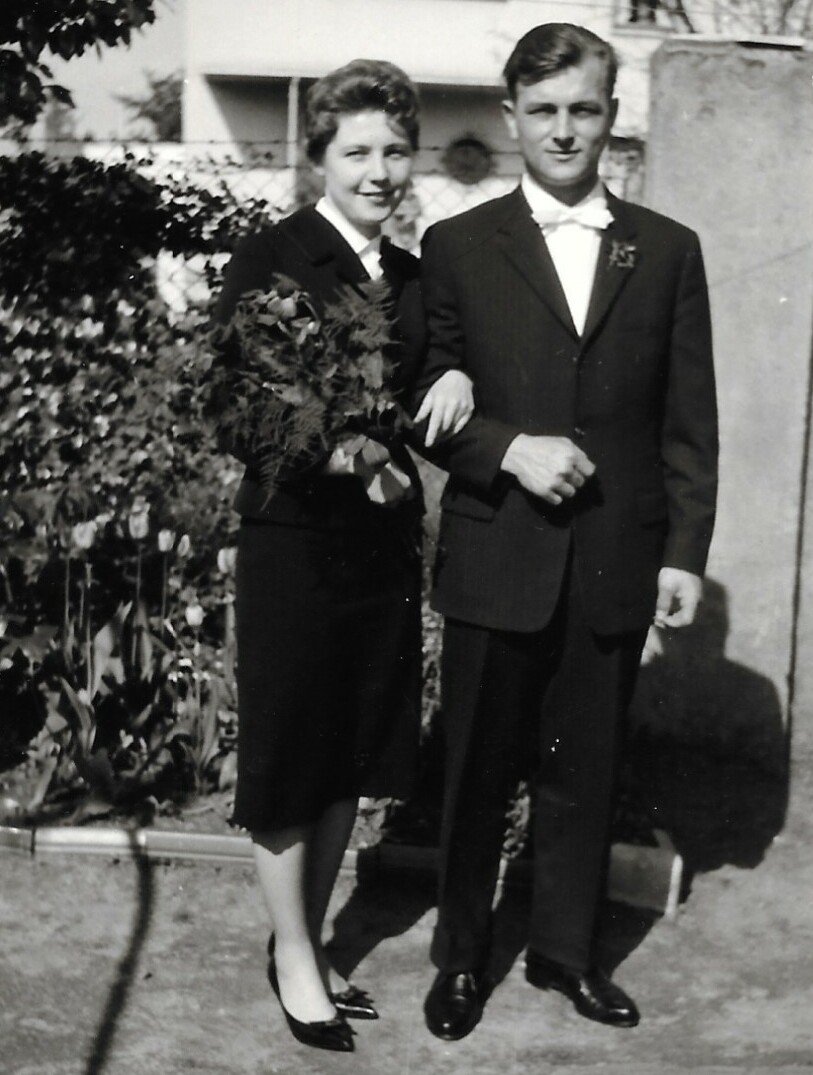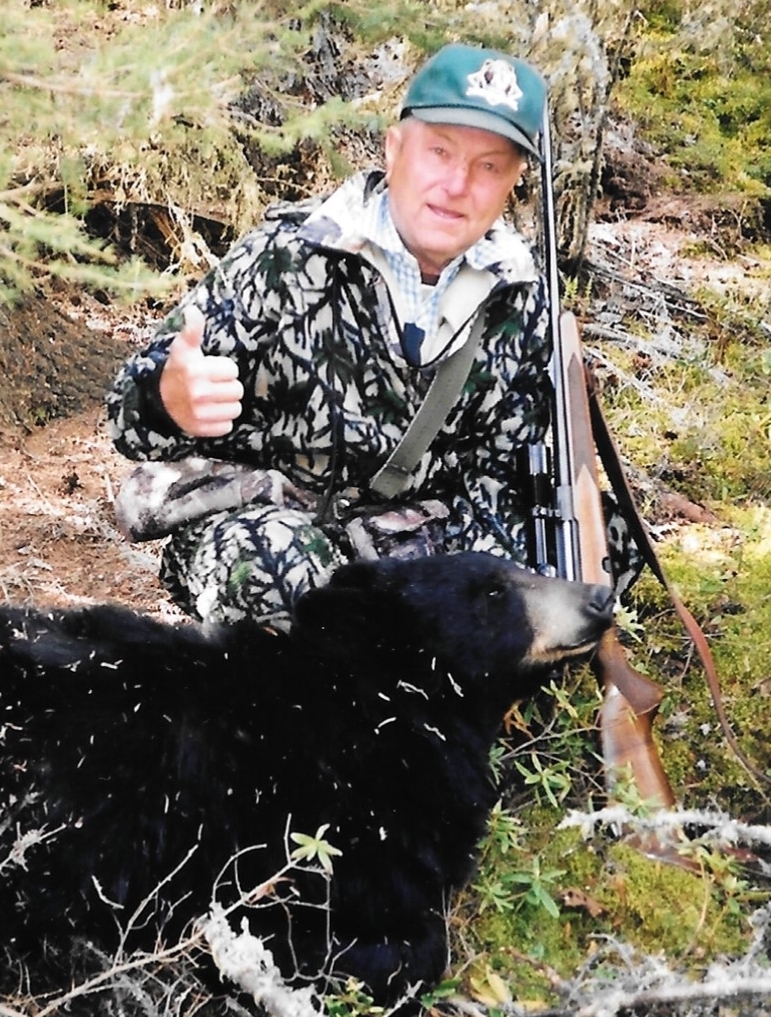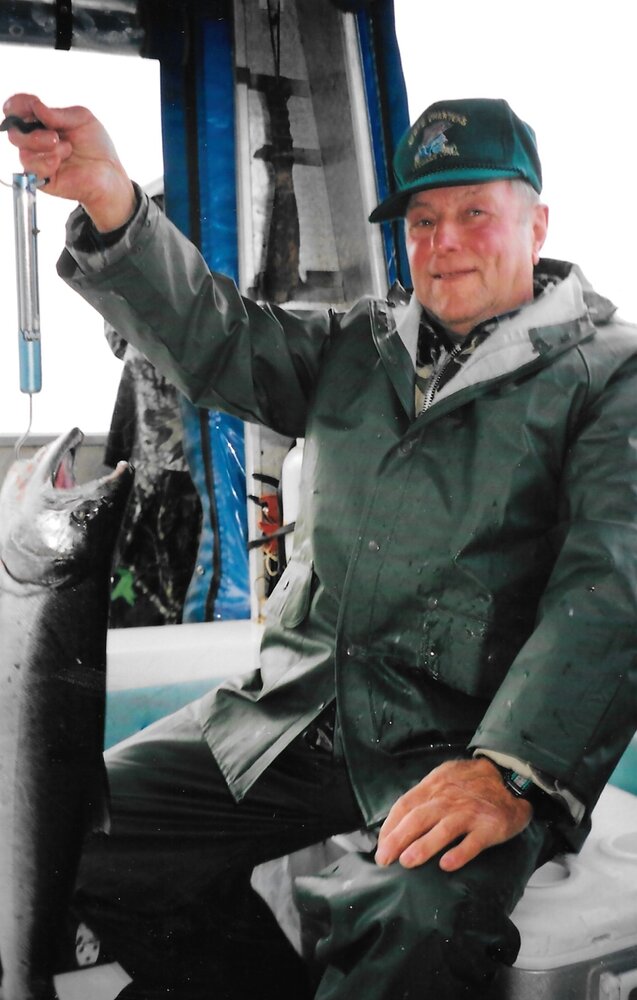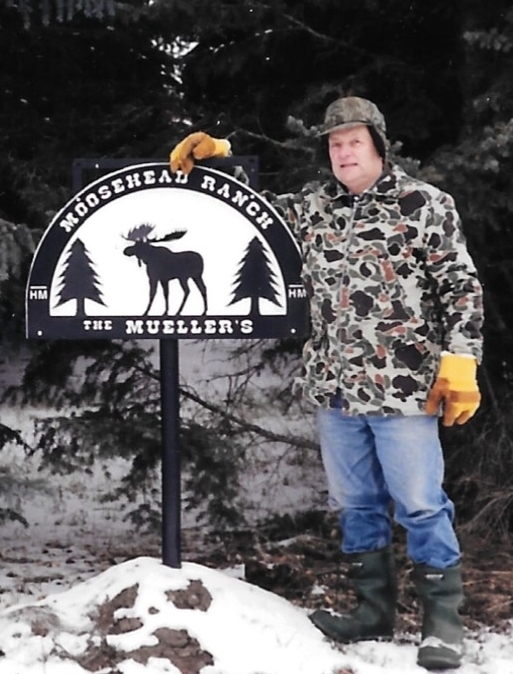 Obituary of Herbert Richard Mueller
Please share a memory of Herbert to include in a keepsake book for family and friends.
In Loving Memory of Herbert Richard Mueller
January 29, 1934 – January 9, 2022
87 years
It was a cold day in January when he came into this world, and a cold day in January when he left it. It was 4 am January 29th, 1934, when Herbert was born to Betty Hintze and Gerhard Müller. He lived at his maternal grandparent's in Neurüdnitz, Germany for the first 4 years of his life and he liked it there very much. In April 1938 his parents were married, and his life changed. He moved to his paternal grandparent's house, and it was there that his love for hunting started. Opa Müller put him under his wing and taught him everything he knew about hunting and always took Herb with him. His father, Gerhard was drafted to the war in 1939 –1946 so Herb had to grow up very fast.
The war changed many things for the families and Herb has written a wonderful memoir. He said his formal education was greatly affected by it because all educators were drafted to the Nazi Party and when the war was over new teachers were hired who had little education themselves. He felt getting a "qualified education" was pointless so he decided to become a farmer as he felt that would be a good life for him. He writes it was a good life but he's still waiting to get rich from it!
In 1956 the German Government took the family land away and made collective farms. He decided to flee from East Germany and go to West Germany, but he soon found out in order to get a good job there, you must have an education. This became a great burden for him, and he developed ulcers. His doctor showed him a newspaper article about farming opportunities in Canada and maybe that would help improve his health. He took his doctors advice, got married and moved to Canada.
Herbert married Gerda Reimann on May 6, 1961, in a small ceremony with friends. They started their new life together in a new country a week later. They were picked up from Edmonton by Palmer Hagen. He worked for the Hagen's, north of Donalda, until Bob Lee's farm came up for sale about 3 years later, southeast of Donalda. The Hagen boys, Douglas and Forrest helped them learn English and Berit taught Gerda to cook while Palmer taught Herb to farm Canadian style. They remained great friends until the passing of the Hagen's and Forrest still likes to visit when in the area.
Herb and Gerda had 3 sons: Norbert Willi who was born April 1, 1962, while they still lived on the Hagen farm, Michael Bernard was born on August 14, 1964, while living on the new farm, and Claus Werner was born August 28, 1970. The boys grew up on the farm that they still own today. Herb was a mixed farmer, grain and cows mostly but with the odd pig, chicken and milk cow for food sources. Farming, family, friends and church were Herb's life. He loved them all especially his grandchildren. He taught them all so many things. Mike has taken over the farming operation, but Herb liked to help wherever he could, in fact, he even helped Blair haul grain this fall for a few loads.
Herb loved to hunt and fish, so much so that he named his farm "Moosehead Ranch." He passed that love onto his sons and grandsons. He took many hunting and fishing trips with friends and family. His harvested bear was a highlight of his hunting career. He filled 3 tags this year and was excited to mentor Annika Siemens, as it was her first year hunting big game.
Herbert was a faithful, Godly man, who loved his church and his Lord and will be greatly missed.
Herbert is predeceased by son Norbert, parents Betty & Gerhard Müller, brothers Hans and Horst, sister Dorothea and brother-in-law Eberhard Becker.
He is survived by his loving wife of 60 years Gerda; Norbert's wife Lisa Mueller (Barry) of Red Deer and sons Travis (Tara) of Rimbey, Derek (Brad) of Edmonton; son Michael (Mary) Mueller of Donalda, their children Clinton (Amelia) of Donalda and their children Rune and Faolan, Blair (Haylie) of Stettler and their daughter Harper, Alden of Calgary; son Claus (Sandra) Mueller of Fort Saskatchewan and their children Trevor of Tumbler Ridge, BC and Brianna of Delft, Netherlands; brother Kurt (Thea) Müller of Neurüdnitz, Germany; sisters Gerda (Arno) Schwohl and Erika Becker both of Berlin, Germany; sisters-in-law Inge (Kurt) Eckner of Oderaue, Germany and Margit Müller of Berlin, Germany; plus many nieces and nephews in Germany.
Funeral Service ~ by invitation ~ Saturday, January 15, 2022 ~ 1:00 P.M. at Sharon Lutheran Church, Donalda, Alberta
The funeral service will be cast via Zoom and may be viewed by visiting the Stettler Funeral Home website and clicking on Herb's obituary and then the Zoom link ID: 848 1439 0968

Time: Jan 15, 2022 01:00 PM Edmonton

Join Zoom Meeting
https://us02web.zoom.us/j/84814390968

Meeting ID: 848 1439 0968
Interment ~ public ~ Saturday, January 15, 2022 ~ 2:30 P.M. at Spruce Coulee Cemetery, Donalda, Alberta ~ 6 miles east of Donalda on Highway 53
Donations in memory of Herb are gratefully accepted to Sharon Lutheran Church, Spruce Coulee Cemetery or a charity of the donor's choice.


Share Your Memory of
Herbert