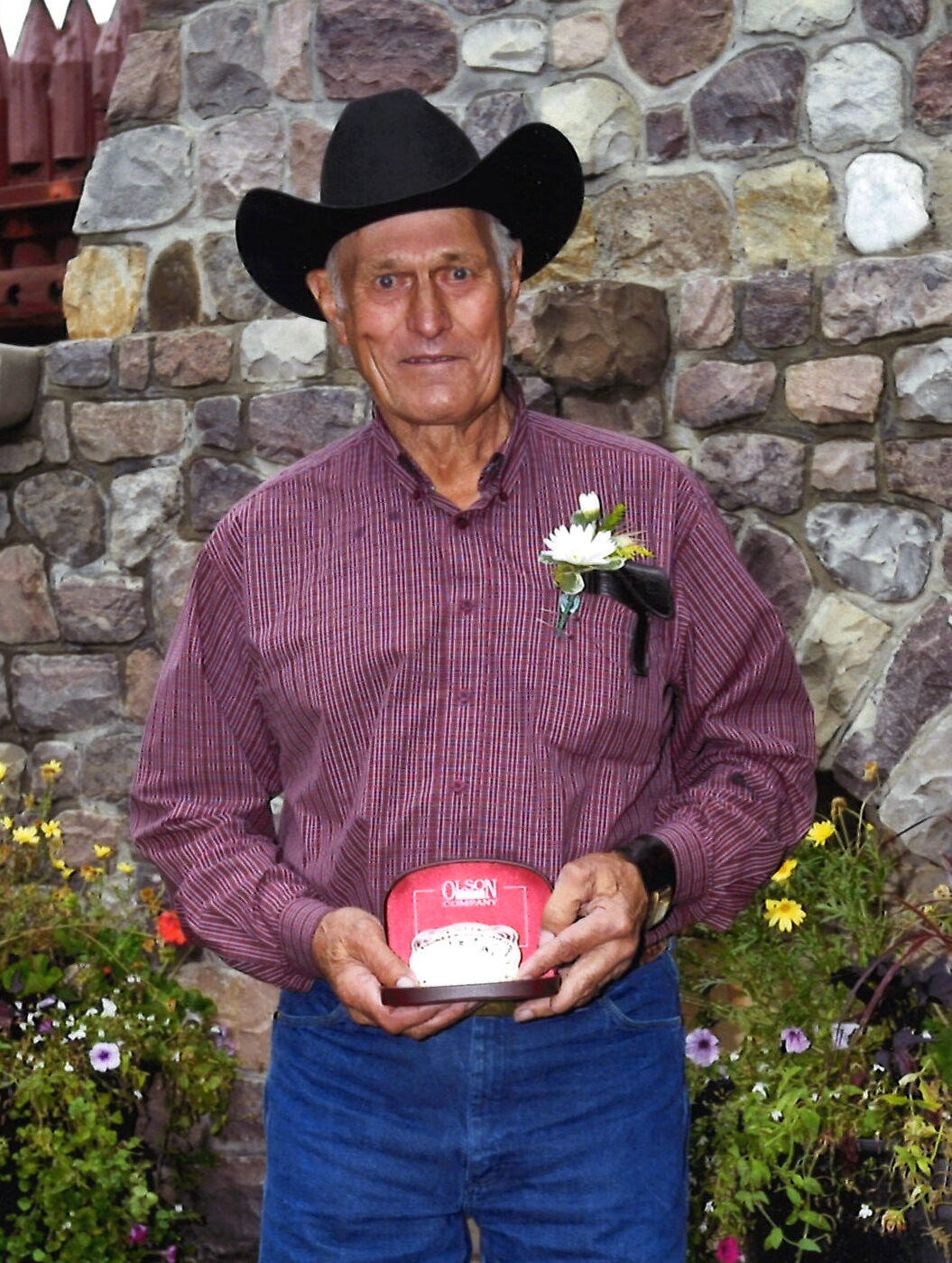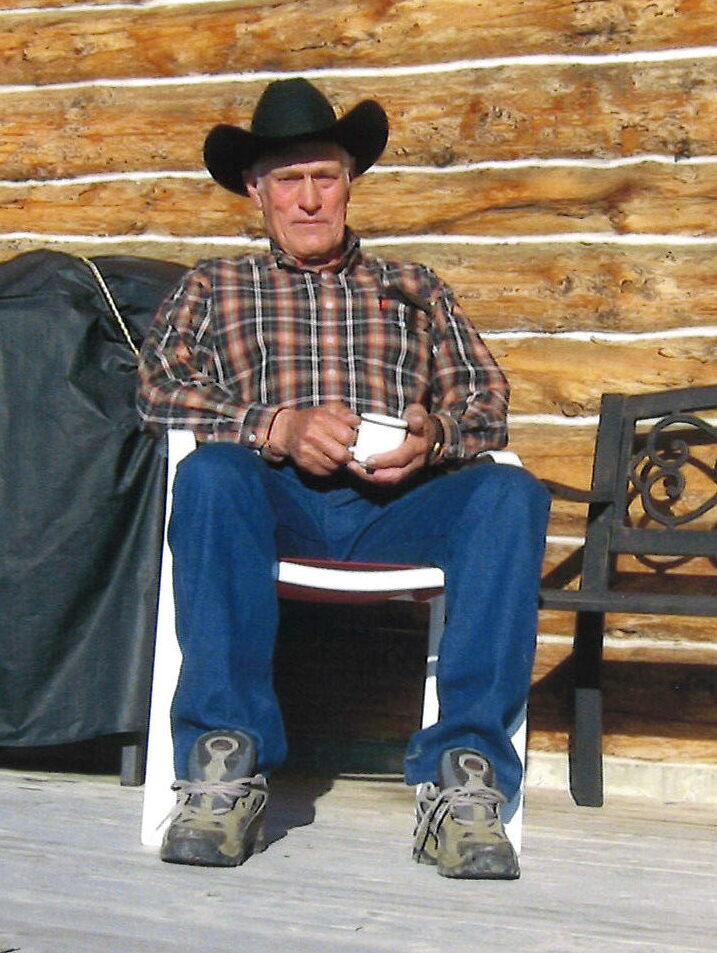 Obituary of Frank Richard Dahlgren
Please share a memory of Frank to include in a keepsake book for family and friends.
Frank Richard Dahlgren was born in Wainwright on February 27, 1941. He was the eighth of twelve children, born to Alfred and Viola Dahlgren. Frank's early school years were at Mascot, Wainwright and Ribstone. Frank's schooling ended in Grade 6 when he took his first job on a farm. A young boy, feeding loose hay, on a hay rack, pulled by 4 horses to a 100 head of cattle. This was just the beginning of Frank's farming, ranching and driving horses.
Later he moved to the Cochrane area where he worked for farmers, ranchers and rodeo stock contractors. In the early 1950's Frank was involved in trailing bucking stock from Cochrane to Calgary for the Stampede, then trailing them back to Cochrane. Maybe that was when he got the "Rodeo Bug," starting with the Bareback Riding event. In the late 1950's Frank found himself working summers for chuckwagon driver, Hank Willard and winters feeding 600-700 cows for Ollie Willard. This connection lead Frank into more rodeo participation. Becoming a Chuckwagon Outrider, a Wild Horse Racer, a Wild Cow Milker, a Bull Rider and in the late 1960's owning and driving his own Chuckwagon.
On December 22, 1976 Frank married Eleanor Walgenbach (Barrett). With this union Frank gained an instant family with five step-children; Elva, Neal, Brenda, Cecil and Bonnie. Now living at Gadsby, Frank was working winters in the Oil and Gas Industry and looking forward to his own family farm. That goal was met in 1978 when Frank and Eleanor moved to their present location, three miles south of Gadsby. A farm that Frank lovingly called, Poverty Flats. Frank had a love for horses so it wasn't long before Frank was raising race horses as well as cattle.
In 1985 Frank and Eleanor started Dahlgren's Oil Field Operating business. Frank was now his own boss all year round. Frank had no problem working his Oil Field shifts Monday - Friday and doing the farming, before the shifts, after the shifts and on the weekends. Frank was a very early riser, coffee was always on by 4:00am and family, friends and neighbors were always welcome in his home to share a cup.
Family, friends and neighbors were always important to Frank. He was often found attending a sporting event that his step-children, grandchildren or great grandchildren were participating in. He loved the large family gatherings at Christmas, Birthdays, Weddings and other special occasions. Frank, without hesitation, was always available and willing to help a family member, friend or neighbor.
Frank will forever be remembered as a well loved and respected man, a hard worker, a great neighbor and a devoted Husband, Step-Father, Grand Father and Great Grandfather. Frank will be lovingly missed by all who knew him and especially so, by his family.
Frank is survived by his wife of 45 years, Eleanor; step-children:Elva (Roger) McAllister, Neal (Lorna) Walgenbach, Brenda Laboucan,Cecil (Pat) Walgenbach and Bonnie (Dwayne) Kobi; thirteen grandchildren; twenty three great grandchildren; sister Julia Day; brothers:Steve (Neoma) Dahlgren and Darrell (Selena) Dahlgren; sisters-in-law:Diane Dahlgren, Alvina Johnston and Carline Cassidy;as well as numerous nieces and nephews and many dear friends.
Frank was predeceased by his parents: Alfred and Viola Dahlgren; siblings:Bob, Delmore, Victor, Rita Abernethy, Wallace, Donald, Darlene Kowalchuk, and Russell; father and mother-in-law Carl and Isabel Barrett;brothers-in-law: Barry Johnston and Frank Cassidy.
Private Celebration of Frank's Life
Thursday, January 13, 2022
Stettler Funeral Home, Stettler, Alberta
Interment to follow at the Omega Circle Cemetery, Gadsby, Alberta
(The Celebration of Life will be recorded and can be viewed after the service)
Memorial Donations may be made to Omega Circle Cemetery, STARS or to a charity of your choice.


Share Your Memory of
Frank