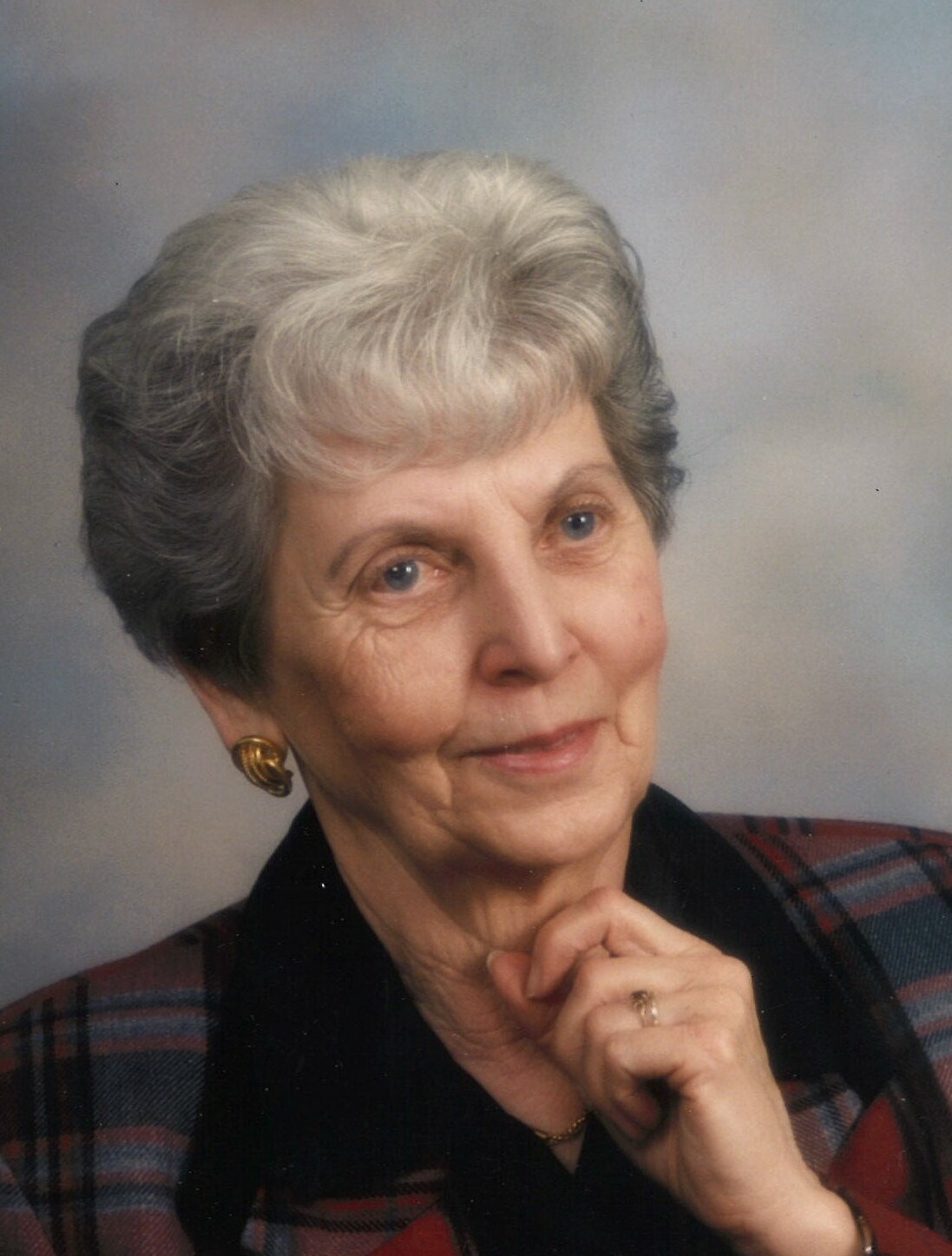 Obituary of Phyllis Lydia Fischer
Please share a memory of Phyllis to include in a keepsake book for family and friends.
PHYLLIS LYDIA FISCHER
By daughter Debbie and son Malcolm
Born to Lydia and Fred Scheerschmidt, Phyllis Lydia arrived on January 3, 1930, here in Stettler joining her two-year-old brother, Gerald. Our Mom lived her whole life in this area. She was a hard worker with high expectations of herself and everyone else, and idleness was never in her blood.
After about 10 and 12 years respectively, sisters Donna and Janet joined the fold, and they lived on the family farm about 6 miles south of the Botha-Stettler highway. Mom attended school until grade 9 at Kindergarten School, a couple miles from the Scheerschmidt home. She never told the oft-heard stories of walking uphill in a blizzard both ways but may have, as she was never one to dwell on hardships she had endured. We did hear of riding in a horse-drawn cutter with a small stove, and later on in an old Model A coupe with a foot warmer full of heated rocks on the floorboard. Mom liked to tell of an occasional trip that 6 of them took to Medicine Hat to see Gramma's family, when Mom was still a young girl. With a couple old suitcases roped to the roof of that old Ford coupe, they would leave about 3 a.m. with Gramma, Grampa, and one of a number of friends up front, and Mom and Uncle Gerald and another friend/neighbour in the rumble seat. They would stop for breakfast in Drumheller and about midnight next night they would arrive in "The Hat", much of the trip taken over pastures using "short-cuts" Grampa knew.
Life was not easy but the luxury of growing up amidst relatives and friends made for an active and very joyful childhood. Neighbourhood picnics at places like Auntie Margaret's and Auntie Emma's were great fun as were the annual Christmas concerts at Kindergarten and the Pine Lake ball tournaments, with crowds overflowing.
As a girl of 13, she was riding a dump rake as Grampa pulled it home with horses and when a big bump was hit, the release lever flew up hitting her glasses and driving glass fragments into her eye. She was taken as quickly as possible in that time to Calgary where successful surgery was performed. Miraculously, she lost no vision whatsoever, and we always kidded how she not only heard EVERYthing she wasn't supposed to, but saw it as well! Mom should have been a detective – she was impossible to deceive.
A handsome young fellow named John Fischer came to work as a hired hand on the farm and when World War II began, he joined up with the Calgary Highlanders and fought in the front lines until being wounded late in the war near Caen, France. All this time, the two had been exchanging letters and when John arrived home and saw the lovely lass that young Phyllis had become, it wasn't long before the two were married. That was September 22, 1948 at the Lutheran Church on main street in Stettler, with Uncle Gerald and his new bride Auntie Toots (Alice Muriel, actually – EVERYone had a nickname back then!) as best man and bridesmaid.
Dad worked as a construction labourer in the rebuilding of the National Hotel and then bartender, before starting as a mechanic at Storek's Garage. They were living in a small house in the east end and on May 9, 1950, Malcolm John arrived followed by Deborah Marie on September 25, 1952. The Fischer family moved to "Snell" Scheerschmidt's farm where Dad did the farming and Mom tried to keep up with two small kids. And at that, she did a great job. She was a proud mother, an excellent housekeeper, and never shied away from a minute of work in her life. We were always clean, as well fed as economics of the day permitted, and we were a happy family. A few years later, in the mid-50s, we moved to an acreage near Gramma and Grampa's place and dad went to work as a mechanic for the County. In 1959, we moved into Botha where Mom and Dad purchased a fine family home. House and 5 lots for $2200. We kids had many school friends, several of whom lived in Botha, and it was a great place to grow up.
Mom had worked for a time at a couple bakeries in Stettler as a young single gal, and was proud of making ice cream with NO ice crystals in it, apparently a somewhat rare skill given the technology of the day. She enjoyed fun times with friends like Vera Mitten and cousin Eva Stauffer.
After being married, Mom's entire work life was at home. We had gardens, a fine yard and brightly trimmed house, and after a couple years in Botha, got electric power and running water! (Prior to that, if you wanted to bath, you pumped and heated the water!). Mom was always a stickler for being tidy and being proud of who you were. Torn jeans quickly got first class patching and everything was ironed after washing. Rules were tight, and we look back with thanks for that.
Mom had fun doing "Keep-Fit" classes with sister Donna, and Mom and Dad were great dancers. Rarely did a Botha dance see them absent, and weekly parties at Uncle Bill and Auntie Rose's in Stettler after grocery shopping meant singing and dancing til the wee hours. Always great fun! Parties at our house after Botha dances were common with the Chapmans, the Hillers, the Balls, the Stauffers, and countless others joining in. Although Mom was actually not a bad singer, she liked making fun of her own singing by squalling out some terrible notes, and playing along on her one-stringed guitar. Whether we were at Gramma and Grampa's, or Stauffer's or Weatherly's or Kempf's or Milner's, or Content Bridge camping, Mom always sang along and knew all the words.
Mom loved when her "baby sisters" got married and later fussed over their kids, babysitting as often as requested. When Debbie married Dale Simon and Malcolm married Marilyn Wilson, she couldn't wait for the grandchildren to come along, hosting birthday and Christmas and New Year's gatherings for the kids. It was such great fun to watch Kurt and Kristy and Kimberly and Kyle and Shauna and Scott grow up together, and their grandparents right in the middle of it all. And even when Malcolm was remarried to Sharon Porisky, Mom asked often about stepsons Braden and Justin's lives.
Mom made great stuffed peppers and cabbage rolls, and was a real master at cookies and cakes. And the pies. Oh yes, the pies! And several German dishes, skilfully prepared.
We are pleased she lived long enough to see her 6 grandchildren become fine young adults, and even see 11 great-grand-children enter the picture.
When Dad left this earth Mom crossed paths with Ted Carter, as they had been "interested" in each other as youngsters. They got together, and lived together for about 15 years bringing valued companionship to each other. We are thankful for the 52 years Mom and Dad were wed, as well as the years Mom and Ted enjoyed.
As in any life story, the foregoing has been but a few glimpses. We are very thankful Mom was able to leave this life without pain and suffering, benefitting from the excellent care she received at Paragon, Points West, and cherished Heritage House during her last months. Words are inadequate to express our deep appreciation for the many good things our Mom was and did, and for the later-in-life care provided by Dr. Bouwer and the staffs at the lodges. Phyllis has moved on to see our dear Dad, and we'd love to be there for that reunion!
Phyllis is survived by son Malcolm (Sharon) Fischer and their children:
Shauna (Darren) Marty
Aidan and Drue
Scott (Candace) Fischer
their mother, Marilyn Fischer
step-children Justin (Dacia) Fleischhacker and Braden Fleischhacker
daughter Debbie (Dale) Simon
and their children: Kurt (Jennifer) Simon
Cole (Celine), Emily, Gabriel
Kristy (Jack) Dawbin
Jaycee, Brynne, Brock, Karter
Kimberly (Trevor) Wagner
Martina and Keaton
Kyle (Brenda) Simon
as well as numerous other relatives and many dear friends.
At Phyllis' Request No Funeral Service Will Be Held
Memorial Donations may be made to the Canadian Cancer Society or to the Alberta Kidney Foundation.


Share Your Memory of
Phyllis