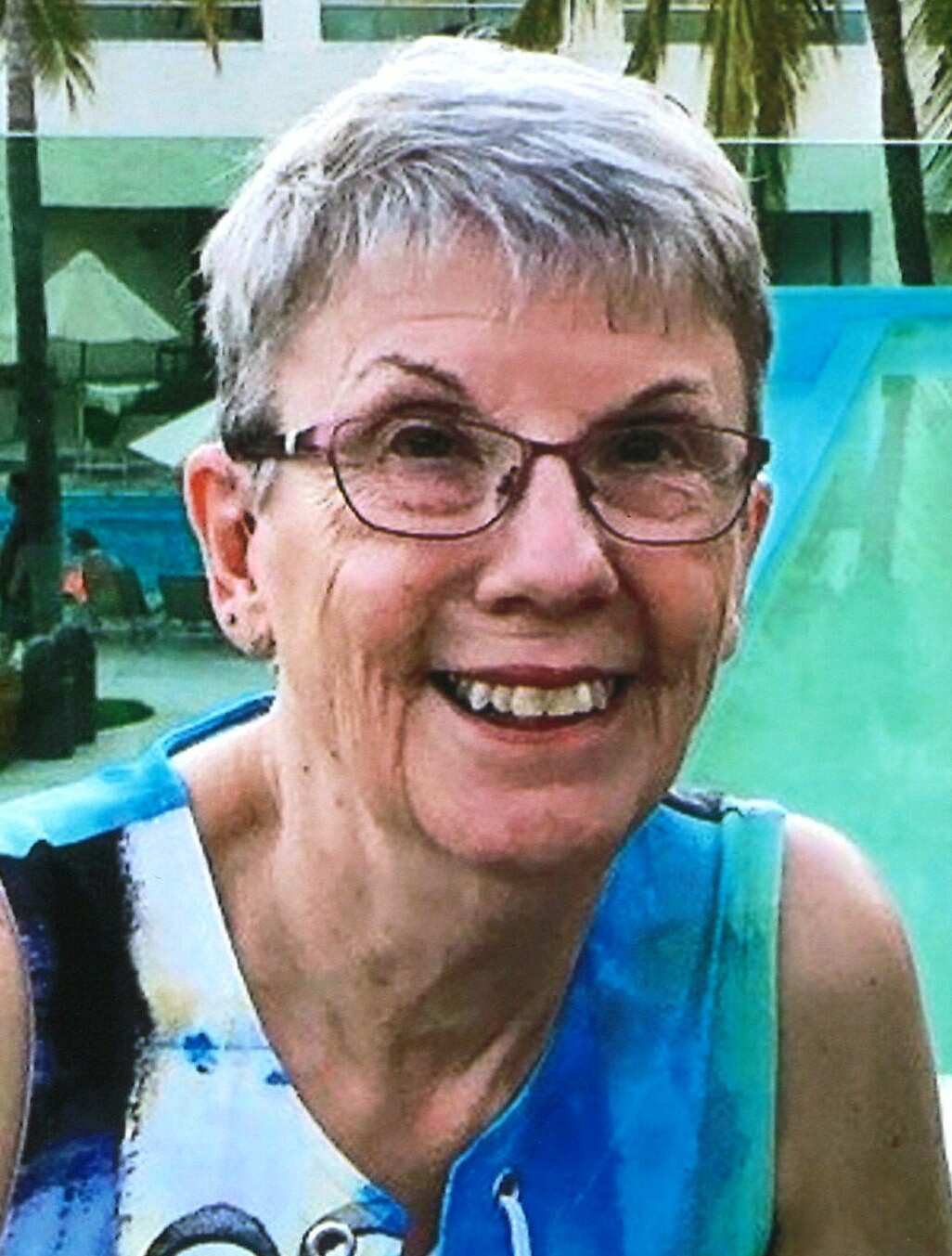 Obituary of Ann Heather Creasey
Please share a memory of Ann to include in a keepsake book for family and friends.
Ann Heather Creasey
March 22, 1954 – November 13, 2021
Ann's journey started March 22, 1954 at the Vermilion Hospital. She went home to a small farm by Dewberry with a mom, dad and older brother. At the age of 4 the family moved to Wainwright. Here Ann had school, friends, music and summer vacations.
Then off to the U of A where Ann took Education. Summer jobs included working as a grocery store cashier, telephone operator, at an answering service, and driver training. She then headed to Red Deer and taught kindergarten for two years. It was here on a blind date she met her future husband and the journeys to Halkirk started. Ann's next adventure was off to Vilna to teach grade one, an interesting year with half the class from Saddle Lake Reserve.
Ann and Dick were married on July 26, 1980 and moved to the farm at Halkirk. Ann was welcomed to Halkirk with open arms and soon became involved in the Royal Purple, Hall Board, Curling Club and United Church. Work wise, Ann taught at Gadsby, Castor Kindergarten, Gus Wetter School and did lots of subbing. With the arrival of Amber in '87 and Cindy in '89 the focus turned to raising the girls and always with nieces, nephews and other children around. As the girls started school Ann looked for a new challenge. Teaching a little girl with Cerebral Palsy at the Castor Colony, little did she know she would stay for 11 years followed by 10 years at the Gadsby Colony School.
The '90s were filled with the girl's activities, piano, dance, sports, Parent Council and Sunday School. There were camping trips where Ann learned to take the trailer with her and the girls. In the late '90s the world was brought to the farm with exchange students staying for the school year. Germany in '96, Finland in '97, France in '98. Some of Ann's proud moments were the girls handling of both their Quebec student exchanges, both graduating high school and college. In 2006 Ann was diagnosed with breast cancer and after a long summer was given a clean bill of health. To celebrate we took our first hot weather holiday in December. This was the start of many vacations including cruises and bus trips and the meeting of many new people, some becoming very good friends.
2012 was a big change when the moved to Stettler happened. Ann soon became involved in different activities such as bowling twice a week and going to gym twice a week. Coffee groups were soon found after gym group, Tuesday group, after noon group and a morning group. She had lots of choices. Eating out most Fridays frequently with friends became a regular habit.
Ann was proud and excited when both her daughters got engaged, then married, followed by grandkids. If her daughters were the love of her life the grandchildren were the joy in her life. A week in Glendon, night calls or being there when baby came early, Grandma was always on call.
In 2019 Ann was diagnosed with pancreatic cancer. She had surgery and a summer of chemo, received a clean bill of health but the cancer returned and had spread. Ann felt blessed to have her daughters and their family's living only minutes away. Grandchildren visits were always enjoyed and a welcome distraction this last year.
Wife, Mother, Grandmother, Teacher will be lovingly missed and remembered by husband Richard (Dick) Creasey; daughter Amber (Chris) Hansel and their children Gavin and Caleb; daughter Cindy (Steven) Brilz and their children Emma, Chloe and Owen, as well as numerous relatives and many dear friends.
Donations in memory of Ann are gratefully accepted to Stettler Health Services Foundation, SHSF-Heritage House or a charity of choice.