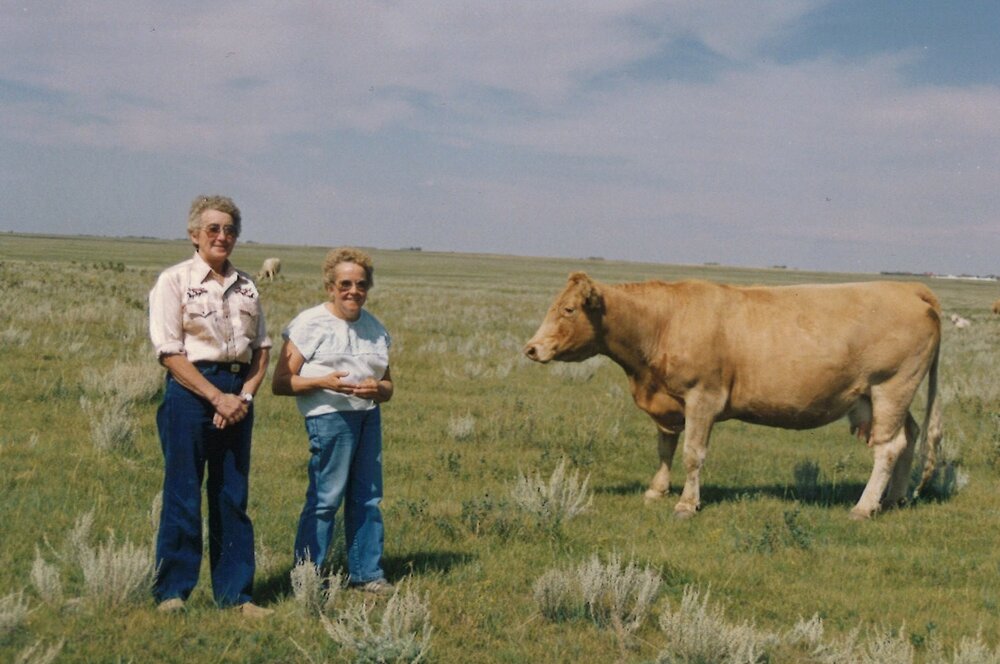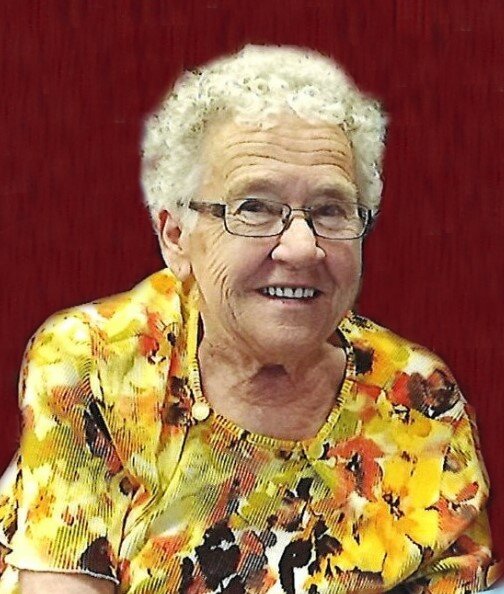 Graveside Service will be held on Saturday, October 9, 2021 at St. Peters Lutheran Cemetery
1:00 pm - 2:00 pm
Saturday, October 9, 2021
St. Peters Lutheran Cemetery
South of Veteran on Hwy 884 19.5 km unitl TWP 33-2 then 6.5km east and then 1.5 km south
Hemaruka, Alberta, Canada

Get Directions


Obituary of Irene Helen Geduhn
Please share a memory of Irene to include in a keepsake book for family and friends.
Irene Helen Geduhn
1942 - 2021
Ms. Irene (Renie) Helen Geduhn passed away peacefully at the Coronation Hospital on Monday September 27, 2021 at the age of 78 years. Irene (Renie) was born November 2, 1942 in Rochester, AB the youngest daughter of George Frank Geduhn and Dorothy Ann Wroe – Geduhn. Renie attended school in Violet Grove, AB until she was diagnosed with Polio in 1954 and spent roughly 3 years in The General Hospital in Edmonton, AB. She then finished her schooling in Sangudo, AB. In 1962 Renie joined her uncle Albert and sister Margaret on the Wroe family farm near Hemaruka, AB where she resided until her passing.
When uncle Albert passed away in 1976, Margaret and Renie took over the Wroe family farm and made it their own calling it the XW- Ranch.
Renie loved all aspects of the farm whether it was staying up all night watching cows calving or in the field baling. She was also a much adored cook and made sure everyone was always well fed. She enjoyed their weekly trips to the Veteran Auction Market. In 2010 Renie and Margaret received the 100 year plaques for having the homestead in the family for 100 years. They received one plaque from the Province of Alberta as well as a plaque from the Special Areas. Renie's sister Charlotte and brother-in-law Robert and family always made time to come for a visit on the farm. They also enjoyed trips together to various places like some of the Cowboy Poetry gatherings.
Renie will be lovingly remembered by her brother Frank (Susan) Geduhn and their children Heather Geduhn (Mike Grady) and her daughter Melissa Geduhn (Jordie Norman); Karen (Tim) Dobruk and their children Rebecca (Alex) Schneider and Samantha Dobruk; Kim (Ed) Cooper and their children Ashley Cooper (Jonathan Caseley) and Ryley Cooper; sister Charlotte (Robert) Holt and their children Stan (Debbie) Holt and their children Brandan (Caitlin) and daughter Ava Holt; and Jessica (Adam Way) and their children Grayson and Aubree; Marie Holt and her children James (Marianna) and Savannah; Rob Holt (Kim Muise) and his children Bobby (Samantha) Holt and Christina (Luc Martin); Kelly Semple; Arlene (Dave) Harris and their children Danielle (Nick Hazelwood) and Brianne (Dennis) Cyr and daughter Vivian; as well as many dear friends.
Renie was predeceased by her parents George and Dorothy Geduhn; her much loved sister Margaret Geduhn; uncle Albert Wroe; brother Frederick Stanley Geduhn, and nephew Stewart Holt.
Family where life begins and love never ends
Funeral Service will be held at the
St. Peters Lutheran Cemetery
on Saturday, October 9, 2021
at 1:00 P.M.
Please bring a lawnchair
(South of Veteran on Hwy 884 go 19.5 Km until TWP 33-2 then go 6.5 Km east and then 1.5 Km north)
Memorial Donations may be made to STARS or to the Veteran Fire Department.


Share Your Memory of
Irene