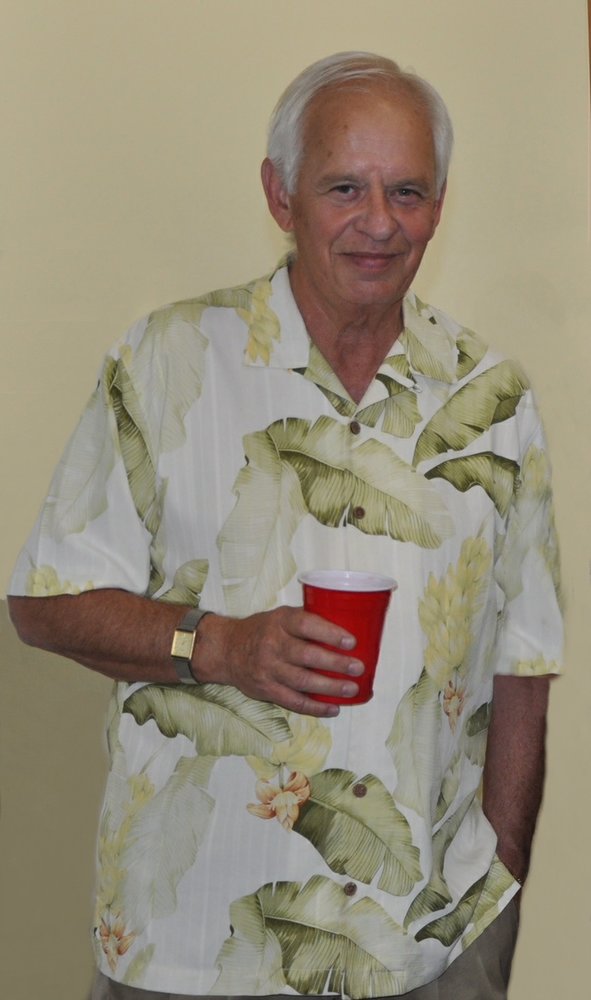 Come and Go Social
2:00 pm - 4:00 pm
Friday, August 13, 2021
Stettler Funeral Home & Crematorium
Box 1780, 4707-70 Street
Stettler, Alberta, Canada
4037423422
Come and Go Social

Get Directions


Obituary of James Thomas (Jim) Costigan
With overwhelming sadness the family of James Thomas (Jim) Costigan announces his passing on the evening of August 5 at the Stettler Health Centre.
Jim was born in Radway, Alberta on February 28, 1943. He was entrusted to Francis (Frank) Thomas and Ella Blanche Costigan of Stettler, through adoption, to cherish and love as their first child. He lived most of his life in the Stettler area except for a brief period where he attended schools in Edmonton and Regina. Jim often talked about how his summers working in Banff, staying with his Aunt Mary and Uncle Pat, were the best of times and he truly cherished those memories.
In 1965, he married the love of his life, Alana nee Milne and they were fortunate to add to their love two daughters, Mary Elizabeth in 1970, and Margaret Ann, in 1972. Dad loved a lot about his life in Stettler, especially his wife and family. He loved to hang out with his grandson, Stephen, on the days he would come to work at the video store with his mom. He remained close to his brother, Art, especially when they had their businesses beside each other on Main Street.
Dad enjoyed playing golf and loved his golfing trips with "the boys" to the US. Jim and Alana moved out to Buffalo Lake and lived in the Summer Village of White Sands for 25 years before returning to Stettler in 2018. While living at White Sands, Jim and Alana enjoyed socializing with the many residents who regularly came to play cards on Tuesday nights.
Many people will remember that Jim owned a few businesses in Stettler over the years. Initially buying his father's tire business with business partner, Jim Leslie, in 1972. He eventually went solo and transitioned to selling appliances. He added video rentals before starting a new business, Jim's Video, which he would run for many years with his daughter Mary. In 2017, with the home video rental industry giving way to online streaming services he closed his remaining store on Main Street in Stettler and retired.
Jim attended Christ King Catholic Church and enjoyed the many friends he met through his attendance at Mass. He especially enjoyed the opportunities to connect with others when attending coffee after Mass.
Jim was fortunate in his later years to learn about his origin and meet his biological sister Lorraine Maheu, her family, and other nieces and nephews from his biological siblings.
Jim is deeply missed and survived by his loving family, wife of 56 years, Alana Costigan of Stettler; daughters Mary (Bruce) Cunningham of Trochu and Margaret (Michael) Nishida of Beaumont; grandson Stephen (Amanda) Teasdale of Stettler; brother Art Costigan of Stettler; stepmother Barbara Costigan of Airdrie; sister-in-law Margaret Baier, and her children of Bashaw; favourite aunt, Mary Costigan, of Canmore and her children. Other family members and many dear friends and neighbours.
Jim was predeceased by his parents Ella and Frank Costigan, and his biological siblings.
A "come and go" social to remember Jim will be held on Friday, August 13, 2021 from 2:00-4:00 P.M. at Stettler Funeral Home, Stettler, Alberta. In lieu of flowers, donations in memory of Jim are gratefully accepted to Stettler Health Services Foundation or a charity of the donor's choice.


Share Your Memory of
James