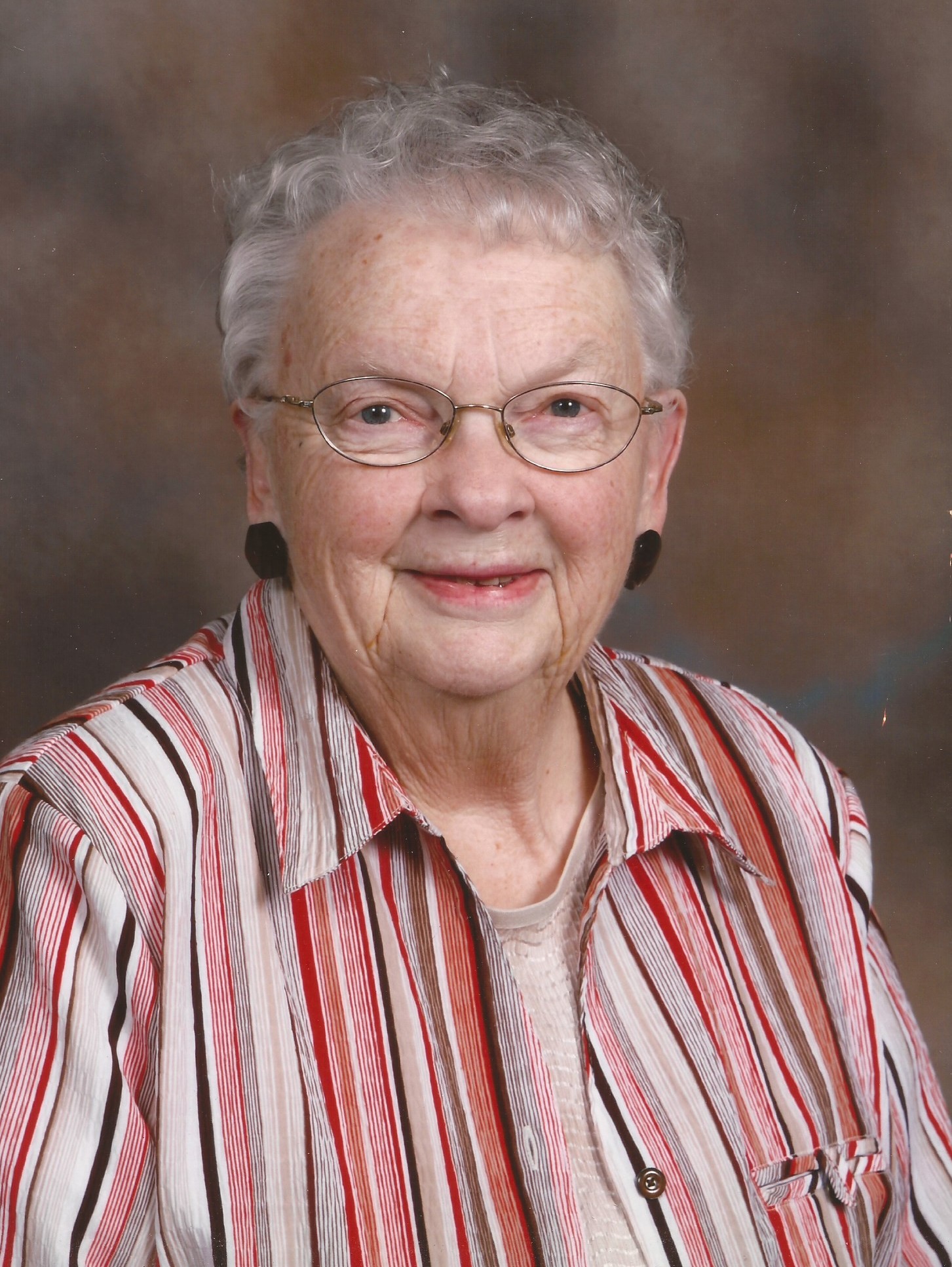 Celebration of Life
1:00 pm - 3:00 pm
Wednesday, August 11, 2021
Kozy Korner
5024-53 Street
Lacombe, Alberta, Canada
403-782-6216
Celebration of Life

Get Directions


Obituary of Helen Ina Hill
After each of us passes away we will be remembered by two notable dates: our birth date and our death date, separated by a dash in between. That tiny dash represents all of the time we have lived on this Earth.
For it matters not how much we own, the cars, the houses, the land, the cash. What matters most is how we live and love and how we spend our 'dash'.
Here is Helens' 'Dash Between the Dates'
Helen was born in Lacombe on January 4th, 1930. Third child to Willis and Maud Henderson. She attended school at Iowalta then completed her grades in Lacombe. After graduating she worked as a nurses' aid at the Lacombe Hospital.
On March 22nd, 1950 she married the love of her life David Hill and moved to the Hill family farm east of Lacombe. This is where she raised her 4 sons Wayne, Allan, Ken and Ross. In addition to raising her family she helped out on the farm doing chores, harvesting and tending to a huge garden to fill her cold room and freezer for the upcoming winter months while also working occasionally at Vickerson's Drug Store in Lacombe.
In 1978 Helens' husband David passed away and she continued to live on the farm.
Once her family was grown she worked at the Lacombe Daycare for 10 years then volunteered her time at the Lacombe Nursing Home Auxiliary, Ladies Auxiliary and the Lacombe Seniors Lodge. She certainly was a busy lady and was very community minded. Helen loved to travel and always took the time to do so. Her travels took her too many various destinations throughout Canada, the United States and across the ocean. Always a good time was had by all.
January 8th, 2004 Helen lost her youngest son Ross and grandson Tyson in a vehicle accident.
In 2005 Helen moved from the farm to the Lacombe Seniors Lodge residing there until 2016 when she moved into assisted living accommodations at Royal Oak in Lacombe until her passing.
On one of her good days, she did speak about how much she missed her daily walks with Audrey Tinsley and Carolyn Shaw and the visits, laughter and friendship they shared.
Through the years Helen enjoyed curling, card parties, golfing, bingo, church, garden tours and gambling with nickels. She also loved her Oilers and would rarely miss a game. Her family was her #1 priority and attended as many activities and sporting events as her time would permit.
A heartfelt thank you to Dr. Kathy Ungar, Dr. Cecil McKibbin and the wonderful care givers at Royal Oak for their love and compassion.
Special thank you to Steve Maetche who kept us grounded throughout this difficult time.
Memories are such a precious gift, even when the mind forgets, the heart still remembers. Thank you everyone for being a part of Helens' memories.
Helen certainly made the most of her 'Dash'
Helen is survived by sons Wayne, Allan (Jane) and Ken, daughter in law Glenda and brother in law Dave Jardine. 7 grandchildren, Bobbie (Cody), Colton, Dakota, Levin, Kelsee (Steve), Shaye and Jenna, 7 great grandchildren and one yet to be born, many nieces, nephews and friends.
Helen was predeceased by her husband David, son Ross and grandson Tyson, sisters Alice, Margaret and Doris, as well as other family members, Jack and Lucy Hill, Ken Fletcher, Charlie and Marie Saunders, Terry Gill and Garth Saunders.
A Celebration of Life and Open House will be held at the Kozy Korner, Lacombe, AB on Wednesday, August 11, 2021 from 1-3 PM. If friends desire memorial contributions may be made the Alzheimer's Society of Alberta, #1, 5550 – 45 Street Red Deer, AB T4N 1L1.


Share Your Memory of
Helen