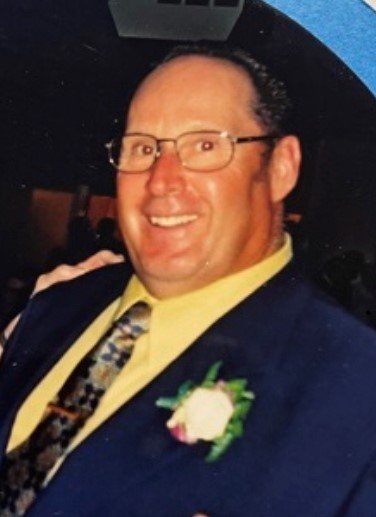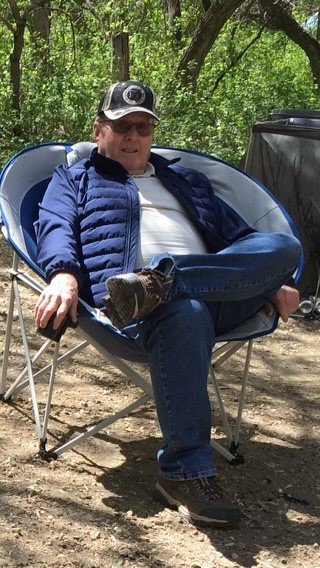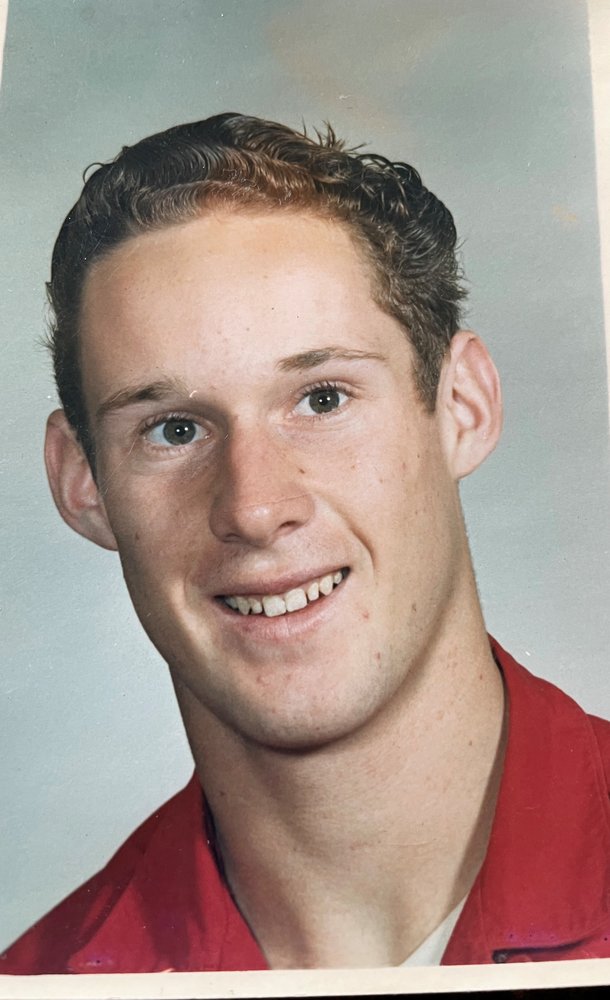 Celebration of Doug's Life
2:00 pm - 4:00 pm
Thursday, July 22, 2021
Coronation Community Hall
500 Municipal Road
Coronation, Alberta, Canada
Celebration of Doug's Life

Get Directions


Obituary of Douglas William Stannard
Douglas W. Stannard
Doug was born December 6, 1948 in Coronation, the place he was happy to call home for the next 72 years.
Some of his childhood memories were going to Gramma and Grampa Stannard's' before Sunday School for a chocolate bar, swimming at the Rovensky dam, cleaning out the Healy barn and having a sleepover in the barn after. His sister tells us that he loved going out to the Evans farm and on one occasion he even attempted riding his tricycle out there until his mother realized he was missing and found him on the highway. That was quite an undertaking as the roads were not paved at that time. He worked at Bells Foods after school and in the summer. Walter Bell had bought a Honda Trail that he rode to deliver groceries around town. He joined Army Cadets and spent one summer at Cadet Camp in Vernon BC. He played hockey with The Coronation Royals and later with the Old-timers. He also bowled in the old bowling alley which was in the basement of the old community hall. The team consisted of Doug and Judy, Ted & Dixie, and Mervin & Sylvia Hitchcock. He loved the smell of new cars and always made sure he was driving a reliable one. His first car was a 1968 Camaro which was his pride and joy.
Sometimes his "new· vehicles ended up being in Rodeo Parades for the Treasury Branch float, we are still not sure how that was allowed to happen as one year his brand new car sat on a flat deck trailer - he was watching with baited breath I'm sure in case it rolled off.
In 1969 he met Judy Siebold from Castor and they were married August 28, 1971. When they met he was introduced as "Sug". Judy later learned that his friend who was his groomsman at his wedding was responsible for the nickname. The groomsman's' nickname was "Gus" so therefore Doug became "Sug" - a backwards "Gus". The nicknames stuck for quite a few years. He answered to "Dougie" if it was coming from his Uncle Martin Doyle. When first married Doug was employed with UGG and later the Feed Mill. Mark was born in 1974 and Doug changed occupations and went to work for McKenzie Motors, obtaining his automotive mechanic license in 1978. Todd was born in 1979 and shortly after that Doug went to work for the County of Paintearth as mechanic, moving from there into the oilfield working for Nova, Novalta, Fletcher Challenge and Rindal Oilfield. He returned to work for McKenzie Motors and worked there until his retirement in June of 2012. He developed many lasting friendships over the years the most notable was with the "gang" from Novalta being Pat Gorcak, Dennis Bossert and Allden Schlosser, they had many "tea times" together after work.
When the Lions Club was formed in Coronation, he became a member. The Lions vest is still hanging in the closet with all the pins that he accumulated while associated with the organization. He had various collections of pins, bottle openers and key chains as when he travelled, he would always try to find a souvenir of where he had been. You may be wondering what is with the hat on your table, he also collected hats and as you can tell by the names on some of them his collection dates back to the late 60's. He joined the Coronation Legion as both his dad had served overseas in WW 2 and his mom had served in Canada. He participated in every Remembrance Day Service after joining and was probably attending the services long before joining.
He enjoyed family time Cub Scout activities when the boys were involved, watching both Mark and Todd play basketball. He always made sure that there was an annual family vacation - first camping in the tent trailer that leaked every time it rained, then a hard wall trailer for a few years. Quite a few summers were road trips out to various places in BC. Family trips to his sister Eileen and her family in Edson were always a highlight for Mark and Todd as they lived on a farm and had trikes they could ride on and of course Doug would not say no to being on a trike either. Family re-unions were always looked forward to and he was always willing to help out with them in any way. One of Judy's' uncles on hearing of his passing said to his daughter "Make sure to tell Judy that Doug was one the good guys - always enjoyed visiting with him". Two trips to Disney Land were enjoyed one in 1973 and another one in 1987 when the boys were young. A cruise with Ed & Dianne Rye in 1995 stirred his interest in travelling. After the boys left home a larger trailer was purchased and as there were now grandchildren that might just want to go camping with him. He looked forward as well to camping with Pat & Sheila discovering new and revisiting places in Alberta, Saskatchewan and BC every summer. Trips to Las Vegas and the East Coast were visited a number of times with them whether it be a bus trip or flying and renting a car and enjoying bed and breakfasts. We were able to celebrate the 35th anniversary of Terry Fox Run by walking on The Confederation Bridge in PEI in 2015.
His proudest moments were when Mark and Todd graduated, first from high school then in their chosen occupations, automotive mechanic and millwright respectively, then their marriages. The arrival of the grandchildren took precedence over everything tho - the Apples of his Eye - Marks' family - Chelsea, Austin, Damon, Liam and Carter & Todd's' girls - Ashlyn and Gina. Babysitting was never considered a chore and his plans would change on a dime if he was asked to grandparent. As the grandchildren got older and involved in activities, he was always there to cheer them on and encourage them. Marks family were involved in baseball, hockey, dance and piano. Todd's' girls were involved in dancing and figure skating. Many trips were made to cheer on their games or attend dance reviews and figure skating carnivals and school achievement days. If ever asked to help with getting them to practice, games or appointments Grampa was always available and proud to be asked, it didn't matter that it might mean a trip Sylvan Lake to take the girls to appointments or when Krista broke her leg and needed a driver to go to her check ups. If asked to take the boys to the arena for hockey practice he never refused and stayed to watch the practice and have a good visit and a coffee with Jim Dafoe.
In his retirement he enjoyed reading a good book, quite often related to World War II or a good western. TV was also a pastime watching lots of history documentaries and "The Dukes" movies. He was very good at both of them as he could do both at the same time and often have a little nap as well but he was "Just resting his eyes" not napping. Quite often after retirement he would stop at the garage after taking Judy to work or just go there to visit and see how they were doing and have a visit with Jim.
Doug liked to tinker with things - and was usually able to fix most things and was always willing to help neighbors, friends and family. Although he would complain about yard work he was always building or updating something and would plant a small garden every spring.
He was predeceased by his parents Bill and Nancy Stannard, parents-in-law- Robert and Catherine Siebold, daughter-in-law Solveig Runars, brother-in-law- Barry Claridge. He is survived by his loving wife Judy, sons Mark (Janine), Todd (Krista), grandchildren: Chelsea, Austin, Damon, Liam, Carter, Ashlyn and Gina, great grandchildren, Alexis and Brielle, sister Eileen Claridge and her family, sister in-law Linda (Charlie) Brenner, bothers-in-law- Earl (Alison) and Larry (Erin) Siebold and their families, Aunty Esther Evans and her family and Doyle and Stannard cousins.
Celebration of Doug's Life
Thursday, July 22, 2021
Coronation Community Hall
Coronation, Alberta
2:00 PM
Memorial Donations may be made to Alzheimer' Society
or the Coronation Hospital Auxiliary.


Share Your Memory of
Douglas