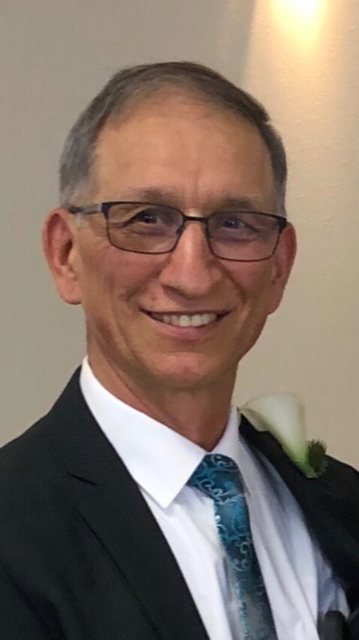 A Celebration of Life
2:00 pm - 3:00 pm
Monday, August 2, 2021
Veteran Full Gospel Church
100 Waterloo Street
Veteran, Alberta, Canada

Get Directions


Obituary of Lawrence Edward George Letniak
In Loving Memory
Lawrence Letniak
April 30, 1951 – June 25, 2021
Lawrence Edward George Letniak was born April 30, 1951 at the Consort Hospital to James and Mary (Tym) Letniak. He completed the family of four children, joining siblings Ron, Darlene, and Ellen, making what his mother described as "the perfect family" of 2 boys and 2 girls. Except for five years, he was to call the Hemaruka area home until his passing on
June 25, 2021 at the Coronation Hospital at the age of 70.
After graduating from Consort High School, Lawrence received a Science degree from Walla Walla University, WA. It was here that Debbie Siemsen, an adventurous young teacher-to-be from Sandpoint, Idaho, caught his eye and his heart. Love blossomed and after graduation, they were married on June 29, 1975. Their first year of married life was spent in
Zimbabwe, Africa, where they both took a one-year teaching assignment. Upon their return to Alberta, they set up their home on the Letniak farm near Hemaruka and the 45-year farming adventure began. In March, 1981, Lawrence and Debbie joyfully welcomed their son, Ryan, to their home, followed by more delight when daughter, Jodi, arrived to
complete their family in February, 1983. They lived busy lives and life was good for many years; Debbie caring for the children as well as working in the field of education, and Lawrence doing what he loved most...farming. However, sadness struck their home shortly after Debbie's retirement. Bravely, she battled cancer but passed away on January 6, 2018. Lawrence and Debbie had been married for over 42 years.
Lawrence continued to farm and in time, he became acquainted with Sheri Parchment Townsend from Lacombe. Once more, wedding bells were to ring and Lawrence and Sheri pledged their love to each other on March 8, 2020. Several months later, Lawrence's leukemia symptoms seriously surfaced and during the next year, Sheri lovingly cared for
him. He continued farming duties to a lesser degree but always took joy in doing whatever he could do right until his final day of life. Lawrence and Sheri had been married almost 16 months at the time of Lawrence's passing.
Lawrence had a cheerful, positive, up-beat and fun-loving way. He smiled freely and looked for any excuse to laugh (often even at the hard things of life!). And he shared his joyful spirit with others. He had a genuine interest in people and often listened without judgment. This allowed him, when appropriate, to give encouragement and timely counsel
as well. He took time to be involved in the broader community; visiting those needing encouragements, helping where needed, including serving on the Special Areas and Medical Centre Boards for many years.
As a child, Lawrence was naturally inquisitive and curious about how things worked. He was often found taking things apart but not always able to put them back together, much to his father's dismay! However, as an adult, this inquisitive nature developed within him an uncanny ability to innovate and problem-solve situations he encountered on and off the
farm.
Two elements were central to Lawrence's life: his love for God; and his love for people, beginning with his family. He was a devoted husband, father, brother, grandfather, uncle and friend. Lawrence lived his life with genuine authenticity being the same at home, at work, at church, or in the community. He walked through life courageously, facing many
trials and difficulties over the years, including leukemia in his last year. His faith in God enabled him to carry on and express gratitude even in adversity. His joyful spirit, his kind, gentle and encouraging ways will be greatly missed.
Lawrence is survived by his loving wife, Sheri; children: Ryan (Trina) Letniak of Edmonton; and Jodi (Marvin) Primero of Burleson, TX; grandchildren: Chloe and Braden Primero; siblings: Ron (Connie) Letniak of Hemaruka; Darlene (Paul) Karmy of Texas; and Ellen (Bob) Bell of Lacombe, AB; sister-in-law: Patti (Steve) Schultz of Post Falls, ID, brothers-in-law: Don (Cyndie) Siemsen of Chiloquin, OR; Dave (Sue) Siemsen of Newport, WA, nephews and nieces: David (Kristi) Karmy, Julie (Jason) Burghart, Curt (Julie) Letniak, Kevin (Angie) Letniak, Brian Bell, Lisa (Nick) Jay, Heather (Mark) Janke, Kevin (Giselle) Schultz, Nicole Schultz, Jacob Siemsen, Tanner Siemsen, Sydney Siemsen, Spencer Siemsen, Samantha Siemsen; 12 great-nephews and great-nieces, several aunts and uncles, a host of cousins and many community friends. Lawrence was predeceased by his wife, Debbie (Siemsen) Letniak, and parents, James and Mary (Tym) Letniak.
A Celebration of Lawrence's Life will be held on Monday, August 2, 2021 at 2:00 P.M. at
Veteran Full Gospel Church, Veteran, Alberta
followed by a luncheon at
Veteran Community Hall, Veteran, Alberta
Memorial donations may be made to the Coronation Hospital and Care Centre. Condolences can be sent to the family at www.parkviewfuneralchapels.com
Parkview Funeral Chapels & Crematorium entrusted with the care and funeral arrangements. 403-882-3141
Thank You
The family of Lawrence Letniak would like to thank Dr. Akindipe and the nursing staff of the Coronation Hospital and Care Centre for their excellent care.


Share Your Memory of
Lawrence