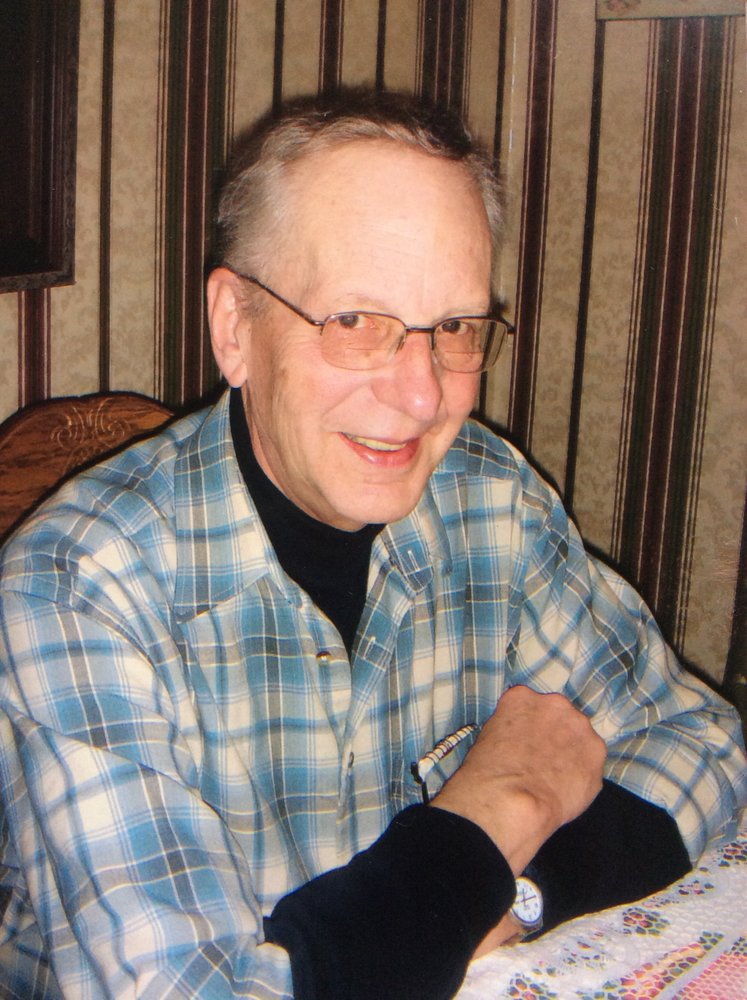 Funeral Service
1:00 pm - 2:00 pm
Saturday, July 10, 2021
Veteran Full Gospel Church
Main Street
Veteran, Alberta, Canada
A celebration of Harry's life will be held on Saturday July 10, 2021 at 2 PM All are invited to attend and join in

Get Directions


Obituary of Harry Devereux
Harry Devereux Obituary
"Harry" Charles Jorgen Devereux, the only son of Elizabeth and Stanley, was born January 23rd, 1939, in Coronation, Alberta. Harry spent 81 years in Veteran, in the original home until his move to Coronation Long Term Care in the summer of 2020, where he died on June 19th, 2021.
Harry married Carolyn Liknes in 1960 and together they raised 4 children, Denice, Randy, Myron, and Angela. He is predeceased by his parents, Elizabeth and Stanley, and his son, Randy. He leaves his loving wife, Carolyn, his three children, Denice, Myron, and Angela, seven grandchildren, and two great grandchildren. Denice (Ron) Bezoplenko; Natassia (Lucas), Nathan (Sophia), Monique (Keenan; Benjamin); Myron (Chricinda) Devereux; Katie (Josiah; Rosie), Emily (Jack); Angela (Ted) Myers; Sarah (Ed), Bronwen (Jeremy).
Harry started his career early, taking over the family business at the age of 20 and newly engaged, after the sudden loss of his dad. He knew most of the old pioneers from his many years in the store, holding their stories and much of the history of the area with great interest. He enjoyed people, and loved a good "character".
Devereux's Store ("where your dollars buy more!"), expanded over time, by Harry's vision and good humour. From cartoon ads to free corn roasts, he loved the energy of a good sale, and a chance to meet "the locals". He expanded from hardware into furniture in Veteran, then opened East Country Furniture in Coronation in 1977. Devereux's store was sold in 1981, the end of an era for Veteran, of three generations of Devereux business owners. In the early 1970's, Harry & Carolyn also joined with Ben & Lois Ellerby to open "Dell Wash-In" coin laundry and car wash, in both Veteran and Coronation. East Country Furniture was sold to long-time employee and friend, Lorne Heistad, in 2003, ending Harry's long history in retail.
Harry cared about community. He wanted to see the area thrive, serving as he did on the Veteran Board of Trade and Town Council, and as a faithful member in his church. His interests in beekeeping and woodworking provided more community engagement via local craft shows, where he sold honey alongside his woodworking projects. He especially enjoyed the local coffee shop in Veteran, the humour, local tales, and practical jokes found there. Often, his concern for small towns would enter his conversations, and he mourned any closing of local businesses.
Family is where Harry's most lasting legacy will hold firm. His family witnessed a faith that was genuine, practical, and intentional in generosity. He set the tone for the family by loving his wife deeply and dearly. Annual family camping trips, and, later, multi-generational river canoe trips instilled a love for nature, an interest in history, and a general curiosity for life. His family mourns his mentoring faith, his humour, his intentional one-on-one conversations and the proud pleasure he had for each of them; they will especially miss his "bless you"s.
Funeral Service
Saturday, July 10, 2021
Veteran Full Gospel Church
Veteran, Alberta
1:00 PM
Luncheon and fellowship will follow the interment
in the Veteran Community Hall
For those wishing to attend the funeral service and respect social distancing, seating will be available.
For those unable to attend the service in person there will be a recorded version of Harry's funeral on Parkview Funeral Chapels website following the service and reached
by clicking on Harry's obituary.
Donations in memory of Harry are gratefully accepted to the Gideons or to the Parkinson's Society of Alberta.
The family would like to thank the entire staff at Coronation Long Term Care and Hospital for their excellent care and loving attentiveness to Harry over the past year.


Share Your Memory of
Harry