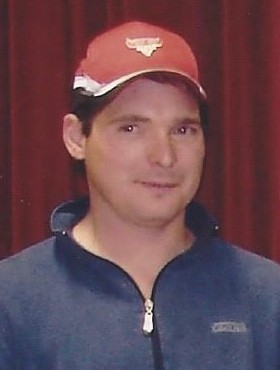 Graveside Service
1:00 pm - 2:00 pm
Thursday, July 8, 2021
Spruce Coulee Cemetery
Highway 53
Donalda, Alberta, Canada
Graveside Service

Get Directions


Obituary of Bob Dietrich
71 ~ 2021
Bob was born a farm boy. He loved his dog, Benji & his 4-H Grand Champion steer, Grey Boy. – But his real love was tinkering in the shop with Grandpa D. His passion for fixing came from Grandpa – he could fix anything and was meticulous at the auto body work he did – his pride n'joy was his '56 Chev.
Bob enjoyed many things before the accident that took his sight, anything that went fast, the dirt bike, quads, the cordoba or the snowmobile.
He loved to fish, hunt and took the girls on camping trips. He played his music loud; you could hear him coming from a long ways off.
After Bob's accident his mobility was limited but he still enjoyed the visits from the friends who had time to stop.
The family would like to thank his friends for their friendship they showed him.
Bob is survived by his beautiful daughters Rachel and Julia; loving mother Bernice of Donalda; brother Bill (Tracy) Dietrich of Forestburg; loving nieces and nephews: Katelyn (Ryan) and their children Nikkan and Eisley, Tyler (Shania) and their daughter Rigley, Bailey and Lexi; as well as numerous, aunts, uncles, cousins and dear friends.
Bob was predeceased by his father Allan Dietrich; sister Brenda; grandparents: Art & Helen Dietrich and Gordon & Irene Norman.
A graveside service will be held on Thursday, July 8, 2021 at 1:00 P.M. at Spruce Coulee Cemetery, Donalda, Alberta.
Memorial donations may be made in Bob's name to the Spruce Coulee Cemetery, STARS or to a charity of your own choice.