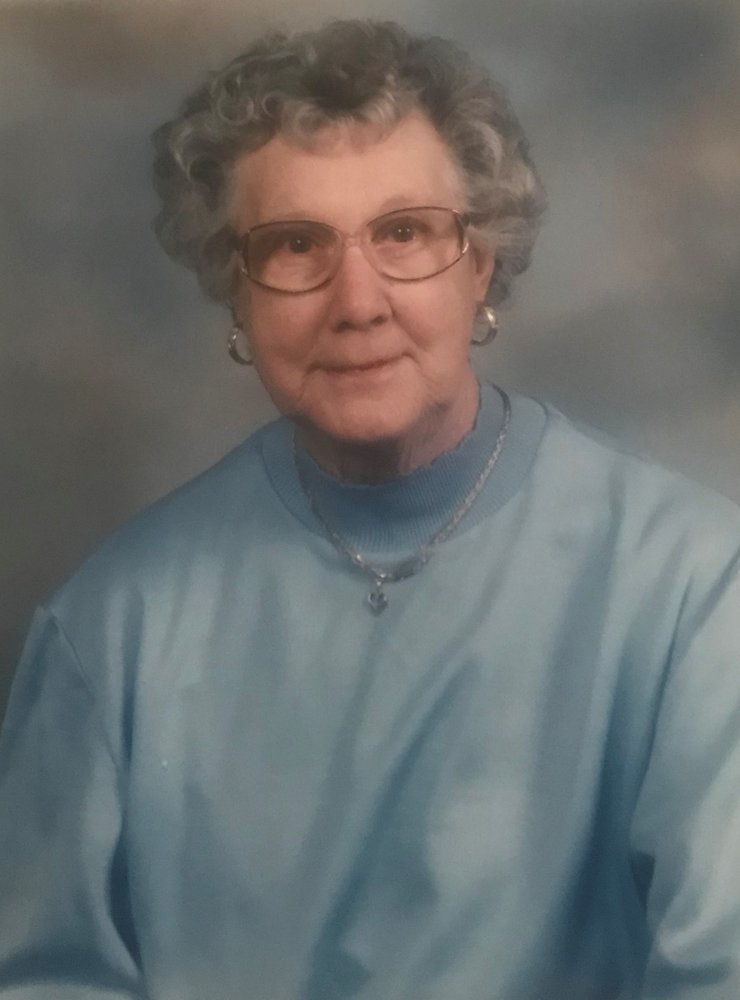 In Memory of
Irene Dorothy Brown
1926 - 2020
Funeral Services
1:00 pm - 2:00 pm
Thursday, November 12, 2020
Stettler Funeral Home & Crematorium
Box 1780
Stettler, Alberta, Canada
4037423422

Get Directions


Obituary of Irene Dorothy Brown
IRENE DOROTHY BROWN (ISHAM)
Irene 'Dorothy Isham was born on July 1, 1926 in Birmingham, England and passed away on November 7, 2020 in Stettler, Alberta with her family by her side. It was in Birmingham, at the age of 19 she met a handsome Canadian soldier who convinced her to move to Canada. She married Newton Lorne Brown on October 13,1945 and started an adventure when she moved to Canada with many other "war brides" from England at that time. Newt was excited to bring his bride home and waited at the train station in Edmonton. However, Irene never got off the train as she was waiting to be picked up at the train station in Calgary. Newt then had to make the trek to Calgary in his model –T.
When Newt and Irene Brown arrived at the farm in Stettler there were five women in the kitchen of the farmhouse baking pies and bread. Her first thought was "I hope they don't expect me to do this". Guess who became the best butter tart and pie maker ever? A skill she passed down to her daughter Sandra.
Irene and Newt had four children, Jeanette, David, Sandra and Dennis to keep their household active and noisy. Irene worked as a care aide at the Auxiliary Hospital, assisted on the farm and managed the household and children like a pro.
Irene loved to go golfing with friends when she first retired and volunteered at the library and Ladies Auxiliary for years. She has many long-term friends from working in the Auxiliary Hospital, participating in curling and golf and her volunteer endeavours.
Most of all, Irene loved her children, grandchildren and great-grandchildren. They all have fond memories of times spent with their "Gram" and "GG".
Irene is pre-deceased by her husband Newton Brown, grandson Richard Sargent and sons Dennis and David Brown.
She is survived by her daughters; Jeanette Baum and son-in-law Ken Baum; Sandra Sargent and son-in-law Rodney Sargent; daughter-in-law Rose Brown; grandchildren Trevor Baum (Kim,) Raunda Rothery, Chris Sargent (Mandeja), Erin Gardner (Rob) and great grandchildren: Shaelyn Rothery, Brett Rothery, Alexander van Hoek , Abbygail Baum, Declan Sargent, Kylie Sargent, Iliza Sargent and Hunter Tresierra.
Funeral Services will be held at Stettler Funeral Home, Stettler, Alberta on Thurday, November 12, 2020 at 1:00 P.M.
Memorial Contributions may be made to Stettler Palliative Care, Stettler Public Libary, Stettler Handi Bus or to the Heart Haven Lodge.


Share Your Memory of
Irene