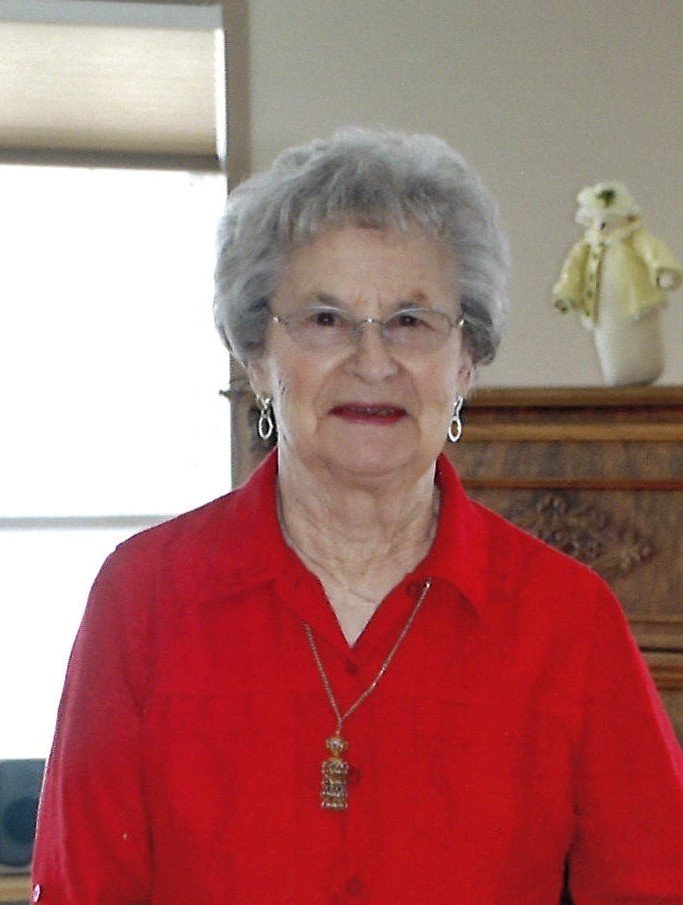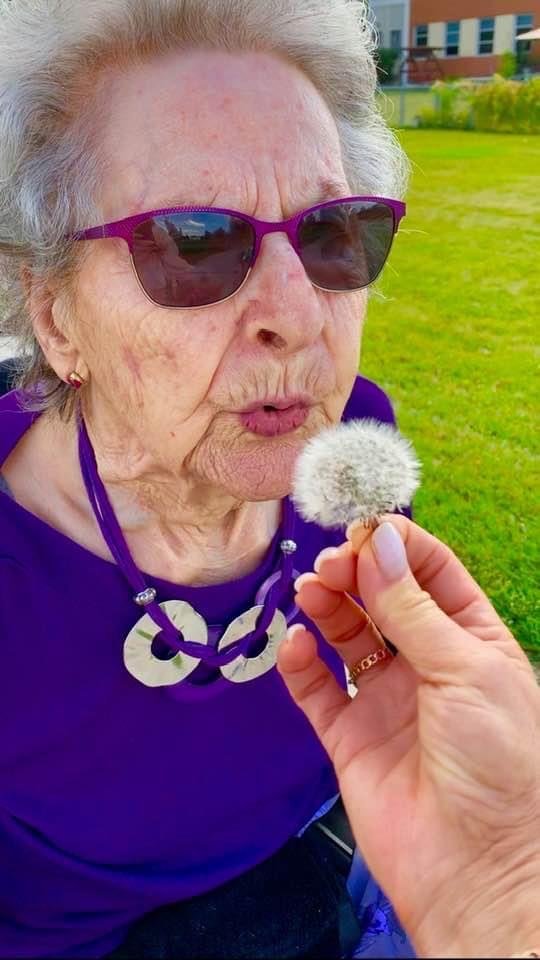 In Memory of
Esther Trefz
1930 - 2020


Obituary of Esther Trefz
In Loving Memory
Esther Trefz
February 16, 1930 ~ October 5, 2020
Esther (Gebhardt) Trefz passed away at Michener Extendicare, Red Deer, AB at the age of 90 years, 7 months, and 22 days. Our strong, reliable, pretty Mom, Gramma and Great Gramma was born on February 16, 1930 to Jacob and Matilda Gebhardt at Our Lady of Rosary Hospital in Castor, Alberta as the youngest of 6 siblings.
Esther grew up with her farming family and schooled outside of Castor until she met the love of her life, Robert through family/friends. They married on June 23, 1951 and moved to Mission City, BC where they built a home and worked, as Robert had a job making cedar shakes. Esther was no shrinking violet and as shown throughout their entire life, she learned his skill and soon learned how to make shakes herself along with the art of bundling. Later they moved to 100 Mile House where they worked and discovered their mutual lifelong interest, fishing. They moved back to Alberta in September 1955 to pursue their full-time farming career in the Paintearth District until they rented out their land in October 1983. Robert and Esther retired to Botha in April 1985 where they picked up the hobbies of golf and floor curling and continued fishing whenever possible. Esther was a proud volunteer at the Lutheran Ladies Club and Superfluity Store in Stettler. She loved shopping and it was a running joke between Esther and Robert of how many shirts could one-person wear at one time. In 1985 they sold the farm and moved to Botha, AB where they remained until the spring of 2009 when they moved to Willow Creek Lodge, Stettler, AB.
During Esther's 28 years on the farm, she participated as an active member of the Paintearth Sewing Club, enjoying the skill of quilting which her family has received the benefit of to this day. Her handiwork, like anything she took on, was done to perfection and her family were blessed many times by her dedication to canning, baking, sewing Christmas Dresses, a clean home and most of all her presence.
Esther's strong faith in God was a treasure she passed along to her 4 children: Victor (March 30, 1959), Gail (May 16, 1962), Pearl (February 19, 1966) and Sheila (February 20, 1968). Following the loss of not 1 but 2 children, with the help of many close friends and family, it was this faith that helped her overcome and move forward to her last day. This resilience was evident when she was diagnosed with Parkinson's disease as there was never a complaint, just perseverance with a dry wit and sideways smirk to get her through. Following the passing of Robert in 2011, Esther experienced a fall while at the Stettler Hospital and sustained a broken hip. Since she required more care, Esther moved to an extended care facility in Red Deer to be closer to family where she was loved and cared for to her last breath on October 5, 2020.
Esther's memory will be cherished by her two daughters:Pearl Willsie and Gail (Richard) Pochylko, 4 grandchildren: Rozalyn (Blake) Vickery, Matthew Pochylko,Pamela (Chris) Hejnar and Tom Willsie, and 5 great grandchildren: Dylan & Gabrielle Vickery, Sebastian Hejnar, Chase and Grady Pochylko, extended family and friends.
A Graveside Service was held on Saturday, October 10, 2020 at the Castor Cemetery, Castor, Alberta.
Memorial Contributions may be made to the Parkinson's of Alberta and Alzheimer Society of Alberta.


Share Your Memory of
Esther