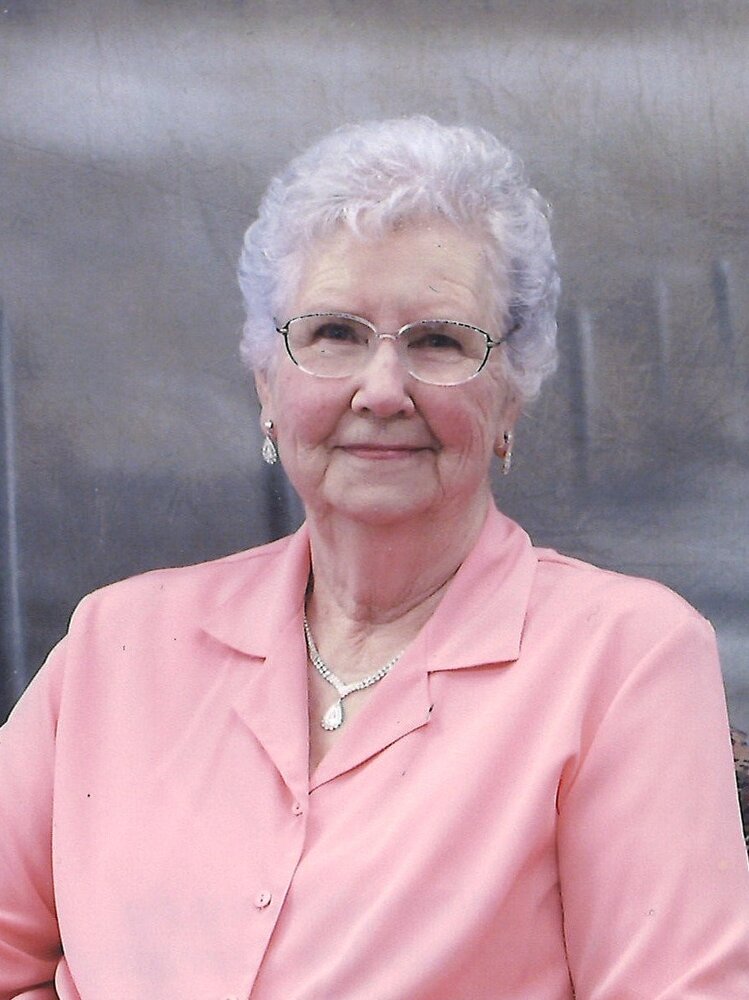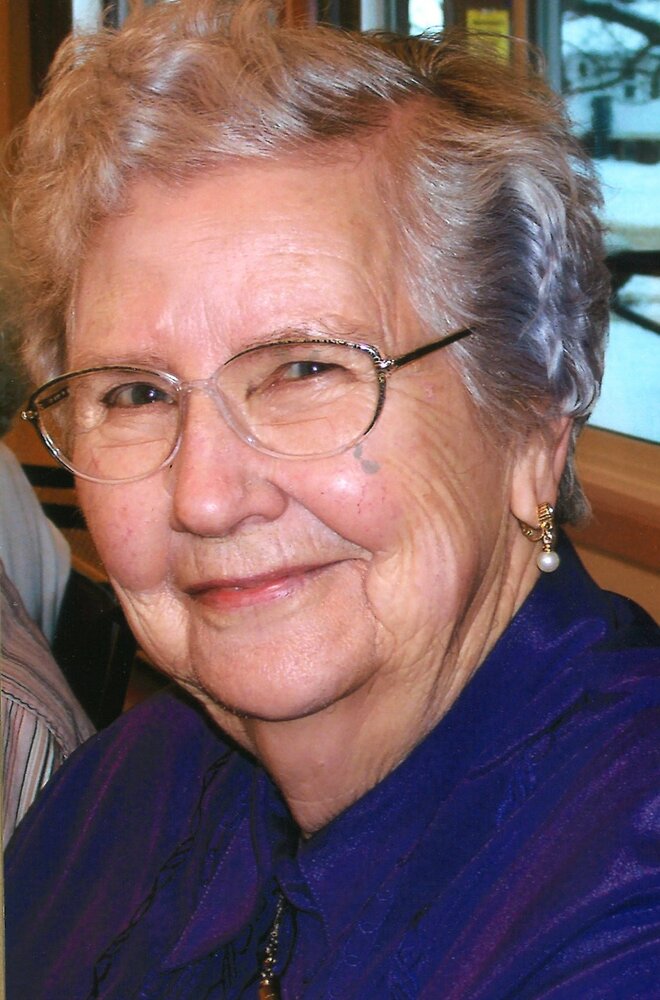 Service
11:45 am - 1:45 pm
Saturday, May 21, 2022
Byemoor Community Hall
Main Street
Byemoor, Alberta, Canada
403-579-3780
Celebration of Life

Get Directions


Obituary of Olwin Alberta Pearson
Please share a memory of Olwin to include in a keepsake book for family and friends.
In Loving Memory
Olwin A. Pearson
October 30, 1923 ~ November 29, 2021
Olwin Alberta Pearson passed away peacefully on November 29, 2021, at the age of 98 years. Olwin was born October 30, 1923, at Hartshorn, Alberta (near Byemoor) to Connie and Albert Green. She grew up on the family farm with her sister Dot and brother Bob. She attended Asdee school until the age of 12, by which time, she had completed Grade 9. Olwin enjoyed school and learning but was unable to go further with her studies at that age. She stayed at home to help her parents on the farm. She fell in love with a boy from school, Ed Pearson.
When World War II broke out, Ed enlisted and was sent overseas to serve. To this day, Olwin still has all the letters he wrote to her during his time away. After his return they were married on June 19, 1946. Shortly after, they moved to BC, where they lived for a short while.
Returning to Alberta, they began farming on the Pearson Homestead at Wolf Hill. Ed and Olwin raised two children, Barbara born in 1948 and Gary born in 1951. Life on the farm was not easy and Olwin and Ed worked very hard raising their family. They annually grew several acres of potatoes to be sold in the fall, milking as many as 15 cows twice a day, and not to forget the chickens, pigs and sheep that also needed tending. Olwin drove school bus for the County of Stettler for a few years as well. She sewed most of the clothes for her children and there wasn't a design she couldn't duplicate and to look like it came right off the store rack. During the summer holidays you would often find several of the nieces and nephews spending the summer months at their home. She was a wonderful cook and always made visitors feel welcome. She was a proud and active member of the Farrell Lake Ladies Club making quilts for raffles and doing her part for the annual chicken supper.
Sadly, in 1981 she was widowed, and in 1982, she moved to the town of Byemoor where she lived until 2005. During the time she lived in Byemoor, she became the co-ordinator of the Fall Fair and was very instrumental in starting the Endmoor Seniors Drop-in Centre. She loved community work and was always ready to volunteer her help. She would organize the hell out of any event if you gave her the go ahead, and even some without the go ahead.
Olwin was what you might call a Jack of all Trades. She loved to crochet and knit, making a tremendous number of curling sweaters for friends and family. She proved her talents as a carpenter by renovating every home she ever lived in. Every Christmas her grandchildren received a brand new Christmas outfit, lovingly designed and sewn by her. Being an avid gardener, she worked many hours making every place she lived a showcase of flowers. She even looked after the flowers at Paragon Place for a few years. Her hobbies were photography and oil painting. Olwin loved family gatherings and was always very excited to hold the newest baby and have her picture taken.
In May of 2005 health issues dictated that she move closer to medical care. She moved to Paragon Place in Stettler where she loved living. In April 2020 she made her final move to Points West Living in Stettler. Her health was declining and this move was not really mentally beneficial. Being in the middle of covid restrictions, room isolations, and no visitors for couple of months, her mental health deteriorated even more. She broke her hip on Nov 5 and although they repaired it quickly, her health declined rapidly over the remaining few weeks of her life.
Olwin is survived by her children Barbara Szapko and Gary Pearson (Dolores); grandchildren: Sheila Runions (Stan), Doug Smyth (Charlene), Joni Omura (Patrick),Leah Prefontaine (Jay), Aileen Smyth, Trina Peters (Duane), Carla Andersen (Jeff); great grandchildren: Quinn-Lynn Peters, Tyler Andersen, Justin Andersen, Eric Andersen, Mackenzie Omura, Oliver Omura and Cade Smyth; sister Dot Wasdal; sisters-in-law Eileen Green, Norrine Pearson and Eva Erickson; as well as numerous other relatives and many dear friends.
Olwin was predeceased by parents Connie and Albert Green; husband Ed Pearson; in-laws Cecil and Robert Pearson; son-in-law Ken Szapko; brother Bob Green; sisters-in-law Mary Hogg (Jock), Lavina Harris (Tommy), Grace Swain (Wilf); brothers-in-law: Bill Pearson, Joe Pearson (Ruth), Tom Pearson (Jean), Al Erickson and Art Wasdal.
Celebration of Life
Saturday, May 21, 2022 at 11:45 AM
Byemoor Community Hall, Byemoor, Alberta
Memorial Donations may be made to the Byemoor Cemetery or to a charity of your choice.


Share Your Memory of
Olwin