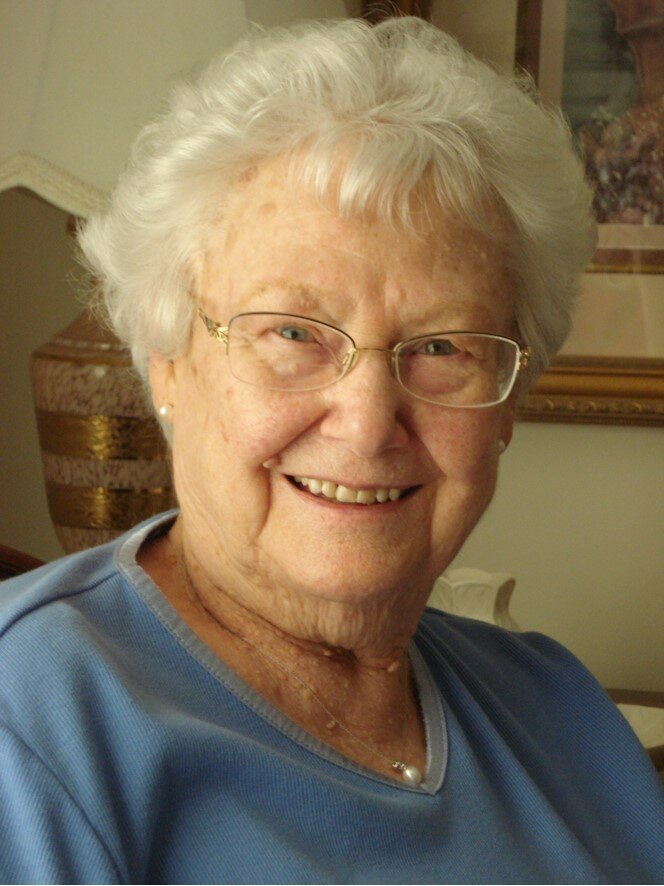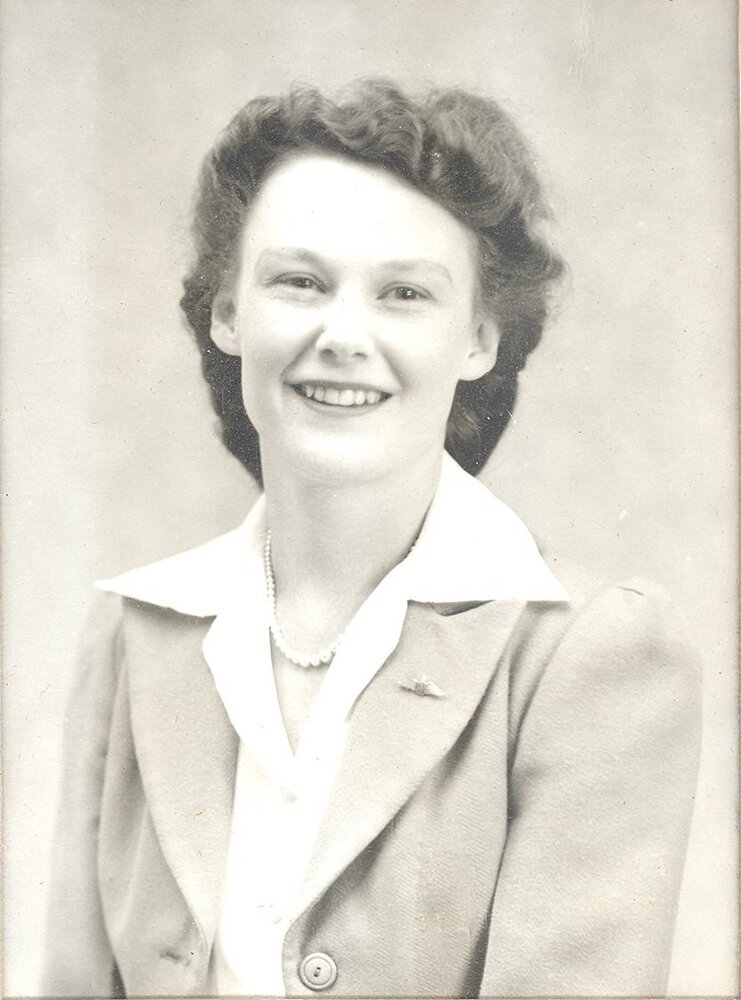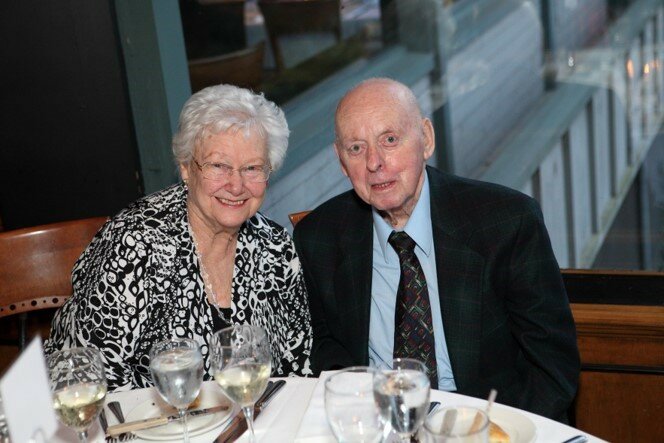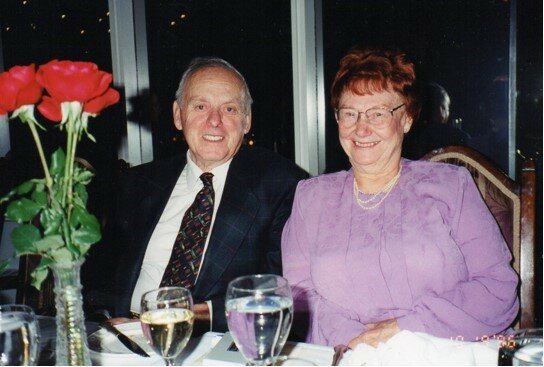 Service
2:00 pm - 3:00 pm
Friday, October 29, 2021
Stettler Funeral Home & Crematorium
Box 1780
Stettler, Alberta, Canada
4037423422
Funeral Service will be held at the Stettler Funeral Home & Crematorium

Get Directions


Obituary of Jeanette Elizabeth Kunst
JEANETTE ELIZABETH (BRENNEN) KUNST 1922 - 2021
It is with great sadness that the family of Jeanette Elizabeth Kunst announce her passing in Edmonton, Alberta, on October 20th, 2021 at the age of 99 years.
Jeanette Elizabeth (Brennen) Kunst was born in Calgary, Alberta on July 27th, 1922 to
Emma and John Keefer (Jack, JK) Brennen. Her sister, (Erma) Lucille was born on June 17th, 1924. In 1927, JK moved his family to Stettler, Alberta where he started his business, Brennen Funeral Home. On August 16th, 1928, John Millard was born and completed the Brennen family. Jeanette attended school in Stettler. After High School Graduation, she moved back to Calgary, where she went to Garbutt's Business College. While working in Calgary, Jeanette met, and fell in love with Norman Charles Kunst, who was a Flight Instructor with the Royal Australian Air Force and based in Calgary. Jeanette and Norm were married in the Stettler United Church on July 12th, 1943. They were still stationed in Calgary when Marion Elaine was born on April 7th, 1944. Marion was just 4 months old when Norm was transferred overseas. Jeanette and Marion moved to Stettler and lived with Emma and JK, while Norm served overseas.
At the end of WW II, Jeanette, Norm and Marion moved to Norm's home town, Maryborough, Queensland, Australia, where they spent the next three years. On March 26th, 1947, while living in Maryborough, daughter, Evelyn Lucille was born to Jeanette and Norm. The Kunst family of four, returned to Stettler, Alberta, in April of 1948. Norm continued the career that he started in Australia as a Journeyman Carpenter, while Jeanette was a full-time Mom to Marion, Evelyn, Marsha Ellen (March 8th, 1951) and John (Jack) Norman (November 13th, 1953).
In 1965, Jeanette and Norm moved with their family to Edmonton, Alberta, where Norm worked for the Apprenticeship Branch of the Alberta Government. Edmonton then became home.
For many years, Jeanette looked after the Nursery during the Church Service at the Stettler United Church. She was a member of the Church groups, Ching Neon and the
U.C.W. and the Lodge, the Order of the Eastern Star. Jeanette also liked to play Bridge with her many friends. Jeanette spent many years "babysitting" family members when she was needed. They included nephew, Tom and grandchildren Aaron, Michael, Rodrigo and Ariadna. Jeanette's hobbies over the years included knitting and reading, until Macular Degeneration made it impossible for her to continue with these activities.
Jeanette loved Opera. From a young age until recently, she would listen to the Metropolitan Opera on the radio, almost every Saturday afternoon. Jeanette was a long time member of the Edmonton Opera Guild and Seasons Ticket holder of the Edmonton Opera.
After the loss of Norm in April of 2013, just 3 months short of their 70th Anniversary, Jeanette moved into Devonshire Manor in Edmonton, where she lived as an "Independent". Just after her 98th Birthday, in July of 2020, Jeanette moved into a "Supportive Living" suite in Devonshire Manor. Unfortunately, Jeanette contracted the
Corona Virus in December 2020. She survived, but her health deteriorated from that time. She passed away peacefully, in her suite, on Wednesday, October 20th, 2021.
Jeanette will be lovingly remembered by her daughter, Evelyn (Dave) McCourt of Stettler, Marsha Fernandez of Edmonton, Jack (Eunice) Kunst of Pictou, Nova Scotia; as well as 9 grandchildren, 15 great-grandchildren and 3 great-great grandchildren: Aaron (Maria) Neumeyer and their sons Alex and Lucas; Michael (Valerie) Neumeyer and his daughters, Samantha (Wade) and their sons Jayce and Radley, and Andrea, and his son, Keith (Katlyne) and their daughter, Layla; Andy (Lori) Neumeyer and their children Dylan (Angela) and Jade (Logan); Heather McCourt and her children Aaron (Gloria), Jordan, Shaelyn and Kylie; Murray (Jessica) McCourt and their son, Luke; Ariadna Fernandez (Daryl Mandryk) and their children William and Elise; Heather Kunst and her daughter, Aria; Holly Kunst (Victor Klinckenberg) and Owen Kunst; four nephews – Tom (Behnaz) McCallum of Toronto, ON, John (Anne) Brennen of Comox, B.C., Robert (Mechtild) Brennen, Neil (Dawn) McCallum and one niece, Helen (Charles) Lacroix and their families in the Stettler area, and two nieces, Narelle and Kerry and their families in Australia.
Jeanette was predeceased by her beloved husband, Norm, her daughter and son-in-law Marion and Art Neumeyer, her grandson, Rodrigo Fernandez, her sister and brother-in-law Lucille and Gordon McCallum, her brother and sister-in-law, Johnnie and Virginia Brennen, her brother-in-law, sister-in-law and nephew in Australia, Merv and Coral Kunst and Clinton Kunst, Marsha's special friend, Ronny Olchowy, her parents, Emma and Jack (JK) Brennen and many dear friends.
Jeanette's family would like to Thank the staff at Devonshire Manor and Wendy and Kelly of Exquisicare, for their care of Jeanette in her final days.
A Family Service will be held at the Stettler Funeral Home on Friday, October 29th, 2021.
Donations in memory of Jeanette may be made to the CNIB Foundation, Parkinson's Association of Alberta, Alzheimer Society of Alberta and Northwest Territory, or a Charity of one's choice.


Share Your Memory of
Jeanette