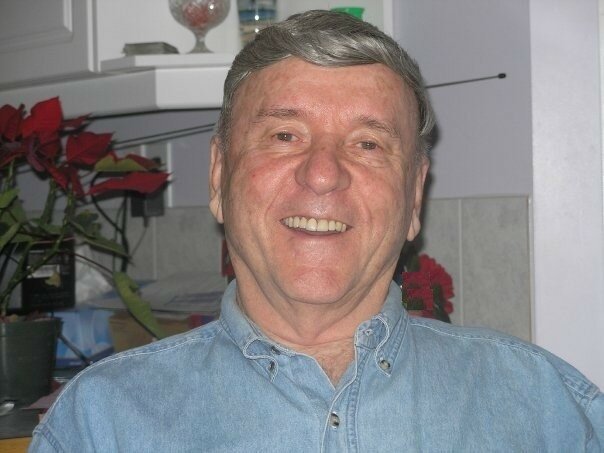 A Private Family Service Will Be Held
Castor - Parkview Funeral Chapels and Crematorium
5117 50 St
Castor, Alberta, Canada
403-882-3141

Get Directions


Obituary of James Woodsworth Culham
Please share a memory of James to include in a keepsake book for family and friends.
Culham, James Woodsworth (Jim) passed away on October 3, 2021, at the age of 85. Jim was born on October 12, 1935 at Smeaton, Saskatchewan. He was the youngest of three children born to Walter and Iva Culham. At the time of his birth the family was living at Meath Park, Saskatchewan. The family moved frequently and, among other places, lived in Imperial, SK, Calgary, Buffalo, Empress, Bindloss, High Prairie, Walsh and Medicine Hat, AB. It was in Medicine Hat where Jim finished high school and started working as an apprentice embalmer. During that time he met and married Shirley Ashmore, who had taken her training as a registered nurse in Medicine Hat. Their first child, Roderick James (Rod) was born on June 20, 1958 in Medicine Hat. The family then moved to Saskatoon, where Shirley nursed and Jim attended Bethel Bible Institute. They moved first to Preeceville, SK and then to Yorkton, where Jim was a pastor and Shirley nursed. While at Yorkton, their daughter Trudy Faye was born on September 12, 1965. The family then moved to Esperanza, BC where Jim and Shirley both worked at the Nootka Gospel Mission, in medical missions work.
In 1968 the family moved to Brazil as missionaries and in 1975 they returned to Canada, living in Calgary, Lac La Biche, Camrose and Red Deer. During those years Jim worked as an embalmer and then as a social worker. Also during those years both Rod and Trudy left home and married, with Rod moving to London, Ontario and Trudy to Sylvan Lake and then Olds, Alberta. In the mid 90's Shirley retired after having nursed for about 40 years and Jim retired from Social Work. They continued to live in Red Deer, where Jim became first a volunteer chaplain and then a staff chaplain at the Red Deer Regional Hospital. In 2000, Shirley was diagnosed with cancer and on October 23, 2001 she passed away. Jim continued working as a chaplain in Red Deer and (in 2005) in Castor and Hanna Alberta, until his retirement in Castor (2017) and Hanna (2018). He continued to live in Castor until his passing.
What Jim considered as the most important day of his life was December 14, 1956, while he was working in the Canadian Arctic on the DEW Line, a radar line that was purportedly a warning system to alert North Americans about any invasion by Russia. While he was working there he met an Anglican missionary, Terry Frith, who explained the gospel to Jim, who saw his need of a savior and opened his heart to Christ. That event shaped the entire course of his life. From then on his one consuming desire was to live for God and to see his family and others also receive new life in Christ. After Shirley's passing Jim began a series of travels to China, Thailand and Brazil. Between 2002 and 2018 he visited China 13 times, Thailand 4 times, New Zealand and Brazil once each.
Jim is survived by his son, Rod, and his partner, Bruce Walker, of London ON; his daughter, Trudy, and her husband Trevor of Olds; his granddaughter Anjoli and her husband, Jesse Rice, of Olds and their daughters (Jim's great granddaughters), Alaya and Karen Rice; and his grandson Daniel and his wife Toni Newsham of Didsbury, and their sons Declan and Leif Ballard. He is also survived by his sister-in-law, Lillian Culham of Claresholm as well as many nieces, nephews and other relatives and untold number of friends. He is predeceased by his wife Shirley Culham, Brother Bruce Culham and Sister Vivian Pippus.
A graveside service and internment will be held with his immediate family at Mayton Cemetery, east of Olds (where Shirley is buried) on October 8, 2021. In lieu of flowers, donations may be made to the Gideons or to a charity of the donor's choice – preferably ones that promote the Christian gospel.


Share Your Memory of
James