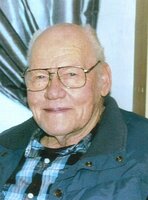 Russell Christopher Walker
Russell Christopher Walker
Oct. 27, 1942 – June 27, 2022
Russell was a happy man. He loved children and he would stop anything he was doing to play with them. He worked for Ernie Gendre for thirteen years, and he loved his job.
Russell is survived by his wife Florence; daughter Crystal Walker; five stepchildren; as well as numerous other relatives.
Russell is predeceased by his parents and son Christopher Walker.
He will be missed.
No Funeral Services will be held.
Memorial Donations may be made to Ronald McDonald House (5002-39th Street, Red Deer, Alberta T4N 2P2).