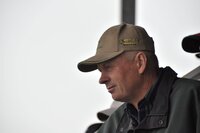 Kenneth George Long
Kenneth George Long
December 24, 1948-October 30, 2021
Ken was born December 24, 1948 in Castor, Alberta to Ray and Laura Long who farmed just east of Castor. Ken was the fifth child in a family of ten children.
At an early age, Ken showed great interest in following in the footsteps of his father and becoming a farmer. Ken completed high school at Theresetta School and then took a hog production course at Vermillion Agricultural College. Ken and his Dad ran a mixed farming operation together for many years. Ken raised a lot of pigs, but in later years he focused on raising cattle…his true passion.
In his early years, Ken loved to play hockey and he especially loved his Montreal Canadiens. When his hockey career began to fade, he developed a real passion for curling…both playing and watching. Over the years, Ken enjoyed square dancing, watching WWE Stampede Wrestling, attending rodeos, playing ball with his cousins and friends. As a teenager, Ken was a very active member of the Castor 4H Beef Club.
Ken had a great sense of humour and he loved to spend time entertaining and antagonizing his many nieces and nephews…and eventually their children also! He loved "them" and they loved "him"! They have so many wonderful memories of their "Uncle Moose" …as he was affectionately called!
Ken continued farming right up to the day he was diagnosed with cancer and two weeks later he left us in body but will remain forever with us in our hearts and memories.
Ken leaves to mourn his passing, his nine brothers and sisters: Theresa (Richard) Kennedy of Edmonton, Betty Kennedy of Edmonton, Walter of Edmonton, Phyllis LaChance of Edmonton, Eunice (Wim) Fritsma of Grande Prairie, Maureen (John) Colistro of Edmonton, Charles (Maria) of Edmonton, Dolores (Ken) Scott of St Albert, Bob (Maureen) of Coronation; 21 nieces and nephews: Laureen Kennedy, Kevin (Shannon) Kennedy, Wayne (Cathy) Kennedy, Scott (Anne-Marie) Kennedy, Gerald LaChance, Nicole (Anthony) Narsing, Russel (Melanie) LaChance, Trevor (Gina) Fritsma, Corrine Brown, Ralph (Melanie) Colistro, Melissa (Mark) Belliveau, Matthew (Kathleen) Long, Jordan (Kate) Long, Kathryn Long, Kimberley (Kerry) Scott, Bradley (Heidi) Scott, Shelley (Alex) Parker, Janine (Ryan) Scott, Geoff (Gelasia) Long, Kirsten Shead, Carmen (Mike) Long as well as 32 great nieces and nephews.
Ken was predeceased by his parents and brother-in-law Howard Kennedy.
Memorial Contributions in Ken's memory may be made to the Alberta Cancer Foundation 11560 University Avenue, Edmonton, AB T6G 1Z2 or a charity of the donor's choice.