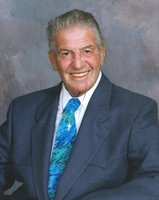 Jim Ellwood
Jim Ellwood
October 28, 1936 – December 5, 2020
Jim Ellwood passed away peacefully on December 5, 2020. Born in Camrose, raised in Fenn area, then at 14 with folks Ralph and Stella Ellwood, Jim moved to Big Valley. In 1961 Jim and his young family transferred to Pincher Creek with Shell Oil. There Jim worked primarily in the oil and gas industry, with a foray into independent business as a car salesman and part owner of Pincher Farm Equipment. He retired from oil and gas in his early sixties and enjoyed life completely until a stroke saw him move into long term care at age 68. With an enduring positive attitude and electric wheelchair he remained independent taking many trips including a weekly visit to the Stettler Auction Mart to indulge a second love; farming and visiting old pals and new friends.
Jim will be remembered with love from brother John (Darlene) daughter Gail and sons Rod, Trent, Kurt (Joelle) and Marlene. As well as grandchildren, great grandchildren, nieces, nephews, many cousins and countless friends. He is especially remembered with love from the many incredible staff at Points West Living-Stettler, who cared so much for him. Jim was predeceased by sister Kathleen Johnston, grandson Cole Annable and son-in-law Don Benjamin.
A life lived full of joyful pursuits with lasting friendships. A guy who made friends easy, he was interesting and intelligent, had strong faith, and enjoyed community. He was a Boy Scout Leader, Curling Club President, and any given summer weekend found him umpiring a baseball game, or roaring up the hillside in the dune buggy. His children were raised by a dad who believed in opportunities; piano or skiing lessons, a two week "away from home" annual vacation or learning to steer a car at 6 - we were privileged to be his. Jim was able to celebrate his annual Christmas Party with his children, grandchildren and great-grandchildren on November 14. How great to spend time with those dear to heart three weeks before being wrapped in Jesus' loving arms.
A service will be held at a later date so that family and friends from near and far can gather to remember James William Ellwood.
Donations in memory of Jim are gratefully accepted to Points West Living-Stettler.