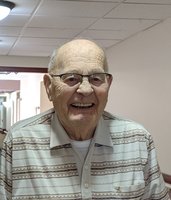 Robert Donald Day
Robert Donald Day was born on June 29, 1933 in Consort, Alberta to parents Leonard and Susan Day. Robert passed away on November 21, 2020 in Coronation, Alberta at the age of 87 years.
A celebration of Robert's life will be held at a later date.
In memory donations are gratefully accepted to a charity of the donor's choice.